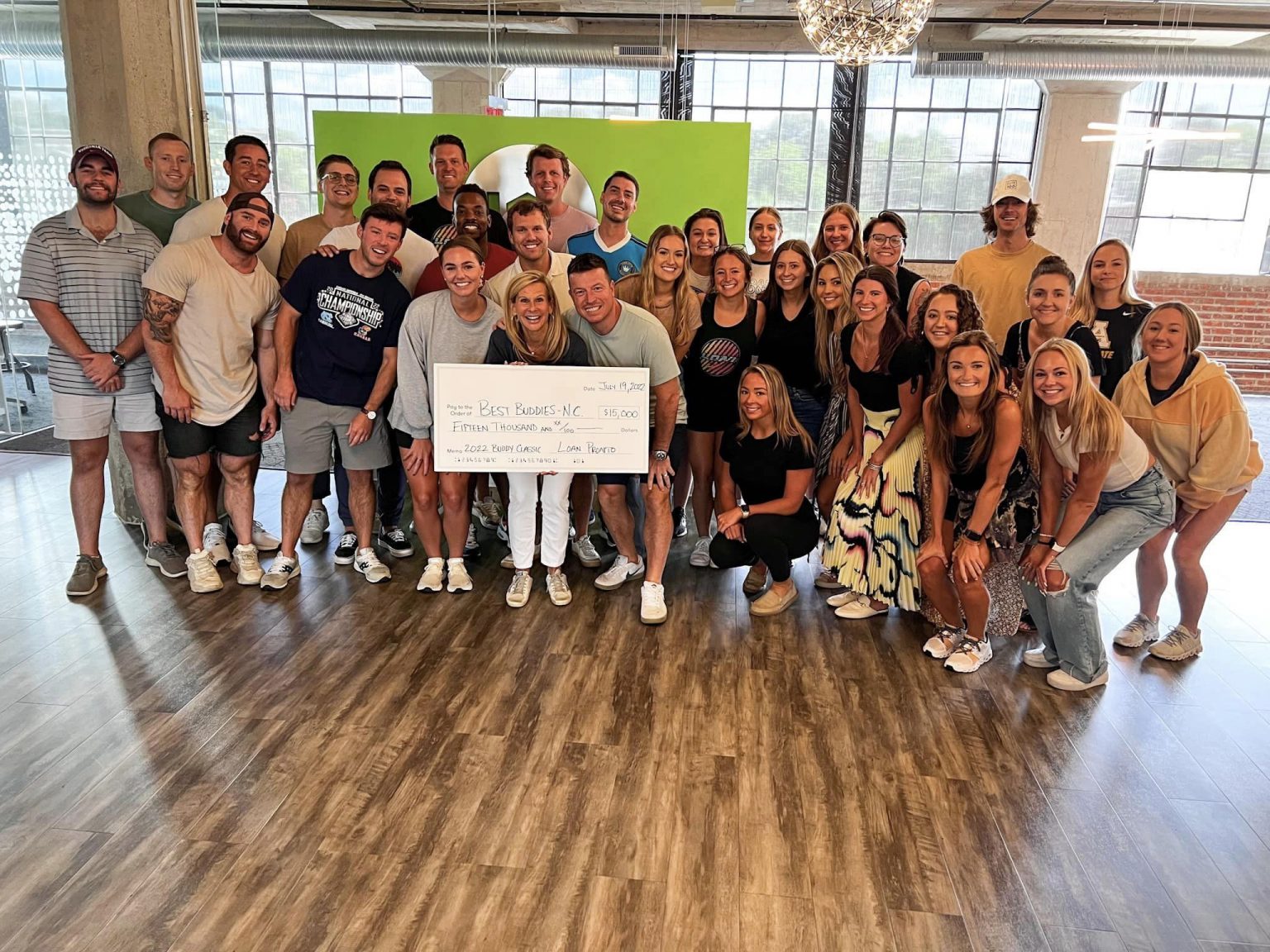 Amidst a challenging market, Loan Pronto has not only survived but thrived, emerging as one of the top brokers in the country. Our dedication and hard work have been instrumental in helping us overcome obstacles and achieve remarkable success. As we look back on the past year, we are proud to share our journey of growth and triumph with you.
awards and recognition
One of our proudest achievements was being ranked among Charlotte Business Journal's fastest-growing companies in Charlotte for the second year in a row. In 2022, Loan Pronto ranked 9th at the Fast 50 awards ceremony with a three-year average growth rate of 132.40%. This recognition is a reflection of our efforts to continuously improve and innovate to meet our client's needs.
We're also proud to announce that we've been named a top broker in North Carolina and South Carolina for 2022 by United Wholesale Mortgage (UWM), the #1 mortgage lender in the nation, in addition to consistently ranking in UWM's top 10 brokers in the country. Despite having a fraction of the loan officers that many of our competitors have, this achievement is a tribute to our team's unwavering focus and unrelenting commitment to achieving excellence.
Our loan officers are also some of the best in the industry, with 13 of them being recognized as Top Originators by Scotsman Guide, ranking in the top 400 out of 23,000 mortgage brokers nationwide. This is the industry's most comprehensive and verified rankings for top-producing mortgage brokers, loan officers, and bankers, and a true benchmark for performance in the mortgage industry. This recognition is a testament to our team's expertise, professionalism, and commitment to helping our clients achieve their goals.
community involvement
Loan Pronto is committed to giving back to its local community, and in 2022, we accomplished a lot in this regard. We participated in events such as the Charlotte Mimosa Festival and Charlotte Pride Festival and Parade, hosted tailgates for Carolina Panthers football games and Charlotte FC soccer games, and partnered with The Blood Connection to host a community blood drive.
Finally, we hosted the 3rd Annual Buddy Classic, a charity golf tournament benefiting Best Buddies in North Carolina. With nearly 175 participants, 120 golfers, and 16 hole sponsors, we raised $15,000 for the nonprofit organization, breaking last year's fundraising record by $5,000. At Loan Pronto, giving back to the community is a top priority, and we are passionate about supporting local organizations in our home state of North Carolina.
adapting to the market
In 2022, we not only adapted to the challenging market but also exceeded our competitors by providing exceptional service to our clients. One of our significant accomplishments was the remarkable increase in our home purchase business, from 4.5% in 2021 to 13% in 2022. Our success was a result of our commitment to working closely with our clients, understanding their unique needs, and providing tailored solutions to help them achieve their homeownership dreams.
Furthermore, we responded promptly to the market's changing demands by introducing new loan products, including HELOCs and rate buydowns. These innovative products enabled us to meet the evolving needs of our clients and stay ahead of the competition. Our ability to adapt and innovate is a testament to our unwavering commitment to providing the best mortgage solutions for our clients.
marketing and technology
At Loan Pronto, we are continuously seeking new opportunities for growth and improvement. We believe that our success lies in our ability to adapt to the ever-changing market and deliver innovative solutions to our clients. That's why we remain committed to investing in technology, marketing, and talent to drive our growth and provide exceptional service to our clients.
In late 2022, we launched a new website with improved features, including a more user-friendly interface and enhanced digital capabilities. We believe that leveraging innovative technology is vital in delivering a seamless and efficient digital mortgage experience to our clients. By providing them with an easy-to-use digital platform, we can streamline the application process, reduce wait times, and improve overall customer satisfaction.
In addition to investing in cutting-edge technology, we also recognize the importance of marketing in growing and expanding our business. That's why we've launched aggressive marketing campaigns to increase brand awareness and attract new clients. Our efforts have been recognized by Charlotte Business Journal as a key driver of our growth and success.
2023 and beyond
As we reflect on our achievements in 2022, we are proud of what we have accomplished at Loan Pronto. Looking to the future, we are excited to continue building on our success and expanding our reach to help more clients achieve their dreams of homeownership.
In 2023 and beyond, we are looking forward to expanding to new markets, growing our loan officer team, building new relationships with real estate agents, CPAs, and attorneys, and making great efforts to increase our purchase business while maintaining our success in the refinancing channel. Furthermore, we're excited to continue giving back and engaging with our local community in Charlotte, NC.
We believe that our unwavering commitment to our clients and constant innovation will continue to drive our growth and success in the years ahead. We are eager to embark on this journey, confident that we will remain a top mortgage broker in the industry for years to come.
Get a free rate quote or fill out our online loan application to get pre-approved.
Use our free mortgage and amortization calculators to determine your monthly payment, including mortgage insurance, taxes, interest, and more.
Get My Free Rate Quote