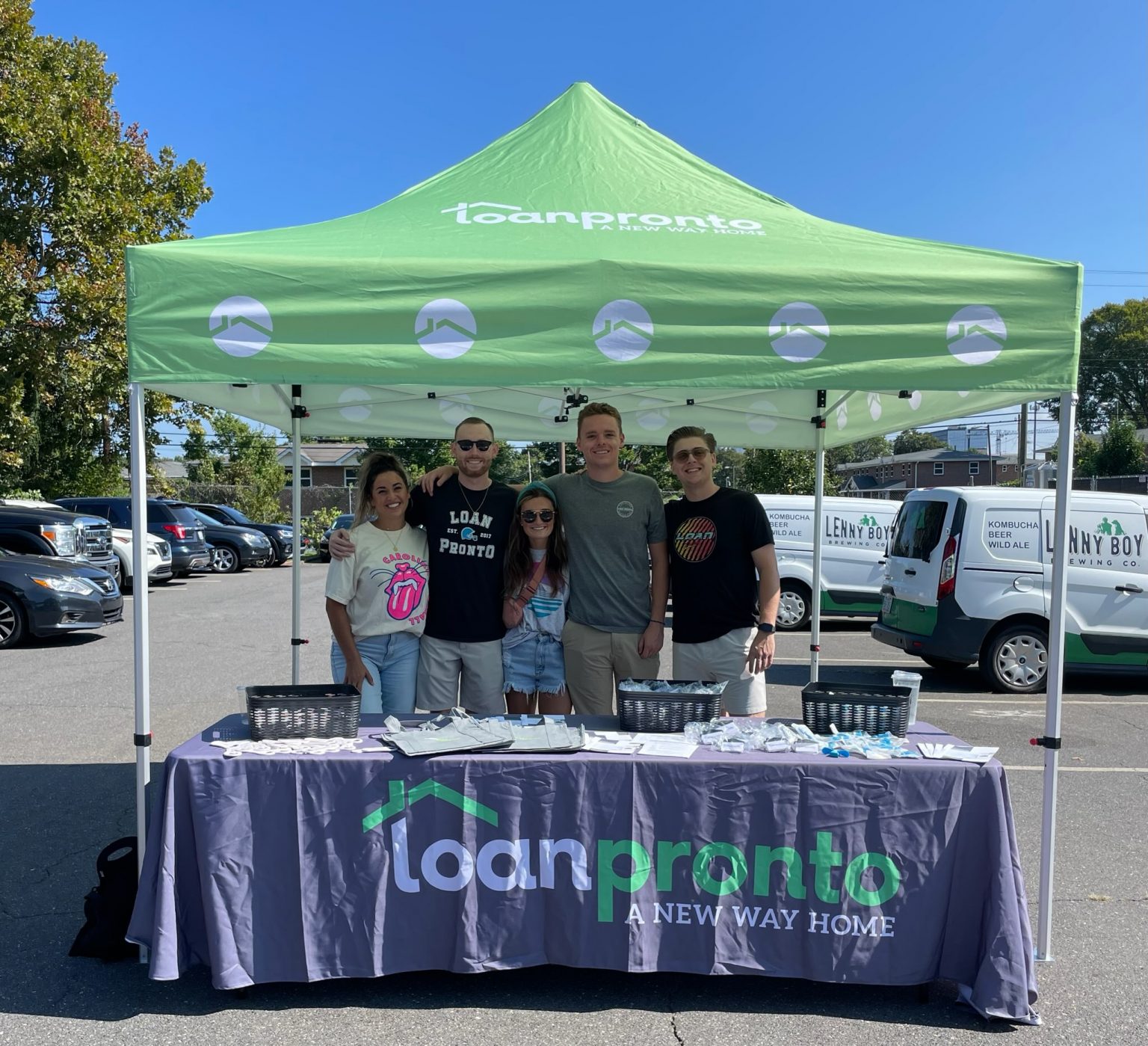 [Charlotte, NC] In celebration of the beloved brunch drink, the 3rd annual Charlotte Mimosa Festival took place on Sunday, September 18th, 2022. In what would have been the festival's 4th year, if not for a brief hiatus due to COVID in 2020, over 20 vendors and 2 entertainers came together for the event.
Loan Pronto joined the likes of Kendra Scott, Capital Vacations, Bang Energy, and many others at Lenny Boy Brewing Co. to commemorate the occasion. Attendees were given a reusable cup and a set number of tickets to use for drinks, ensuring the event adhered to the North Carolina laws banning unlimited alcoholic beverages.
While many booths at the festival were for retail purposes, Loan Pronto passed out free phone fans, reusable bags, bottle openers, and more. Above all, employees answered any mortgage questions attendees had.
Brittney Fedele, Senior Loan Officer and Team Lead at Loan Pronto said, "It's important to let people see the faces behind the brand because at the end of the day, we're all striving to make homebuying easier to understand and we want to build lasting relationships with the people we work with!"
The Loan Pronto team was honored to take part in such a fun event and can't wait to see everyone again next year. Tickets sell out quickly, so be sure to jump at the opportunity!
Get My Free Rate Quote