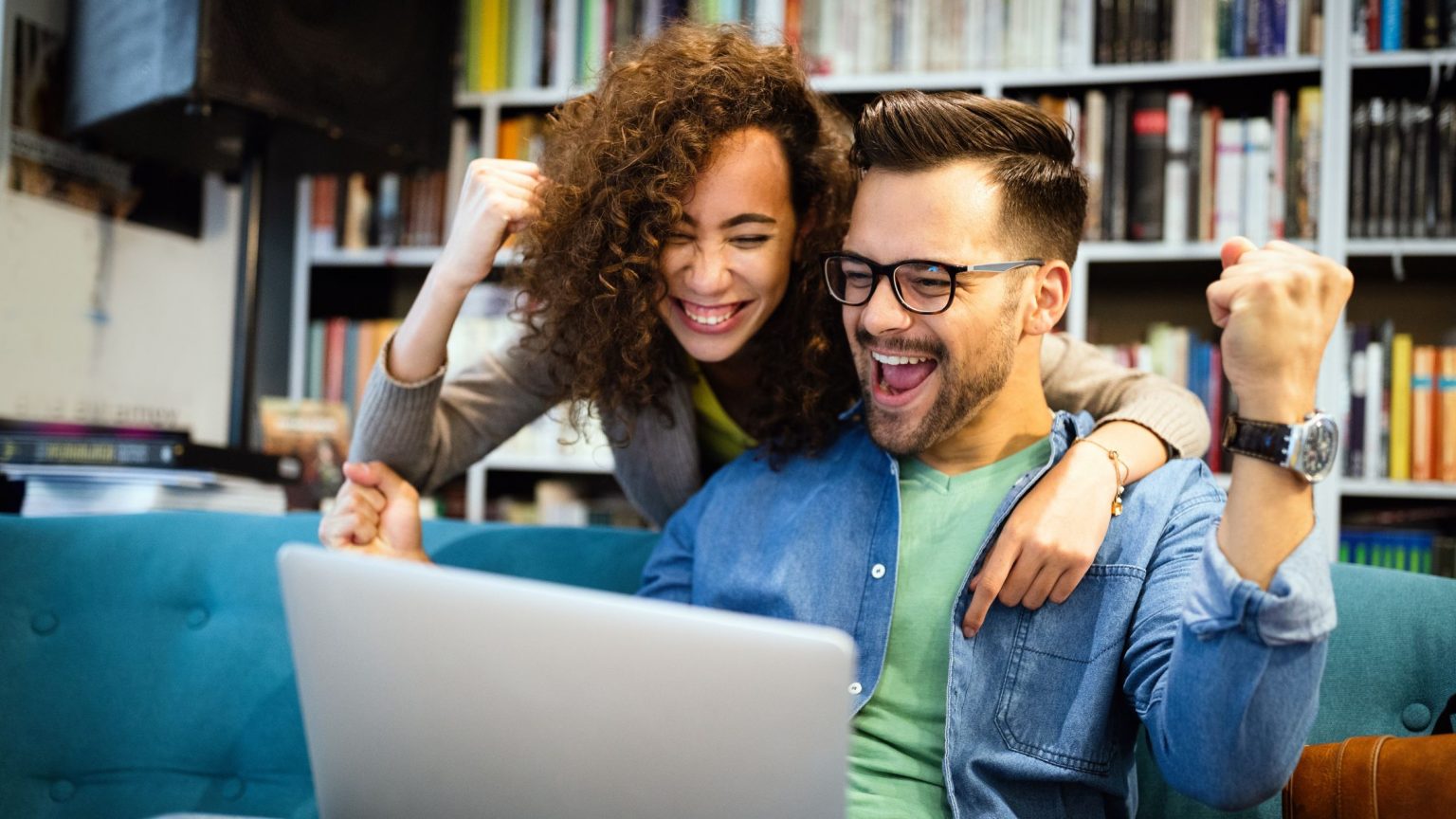 If you're in the market for a new home, you'll want to make sure you have the right mortgage lender to help you achieve your financial goals. While there are a variety of lenders to choose from, including local lenders and big banks, online lenders offer unique benefits and advantages that shouldn't be overlooked.
Despite common misconceptions about working with online lenders, they can offer a streamlined and convenient experience with competitive rates and leading technology. Let's debunk some of the myths about online lenders and highlight the benefits of working with them.
1. Myth: Local lenders are better than online lenders.
Online lenders can offer everything and more that your local lender can provide. In fact, remote lenders often offer competitive interest rates and fees since they don't have the same overhead costs associated with physical, brick-and-mortar branches.
But it's not just about the cost savings – online mortgage lenders also offer efficient and streamlined processes, which can result in quicker approvals and closings. With competitive rates and efficient processes, working with a remote lender can offer a loan experience that far surpasses what local lenders can provide.
2. Myth: online lenders are less reliable and accessible than local lenders.
Online mortgage lenders have invested heavily in cutting-edge technology and customer support, allowing them to be accessible at all times. Unlike local lenders, who may still rely on traditional methods of communication and loan processing, remote lenders provide online portals, mobile apps, and other digital tools that enable borrowers to easily track the status of their loan and communicate with their lender at any time.
This level of convenience and transparency not only saves time and hassle but also keeps borrowers informed and in control of their loan throughout the entire process. By leveraging cutting-edge technology and customer support, digital mortgage lenders are able to offer their clients an unparalleled level of convenience, transparency, and accessibility.
3. myth: online lenders won't close as fast as your local lender.
Remote lenders have revolutionized the lending industry by investing in leading technology, operations, and customer support. As a result, they can typically close loans much faster than local, brick-and-mortar lenders. In fact, online lenders can close loans 2-3 times faster than local banks or credit unions.
At Loan Pronto, we're committed to providing our clients with the fastest and most streamlined loan experience possible, no matter where they're located. Our average clear-to-close time is an impressive 14.3 days, which is significantly faster than many traditional lenders. This level of efficiency means that you can get the funding you need to achieve your financial goals without having to wait around for weeks, or even months, for your loan to be processed. With an online lender like Loan Pronto, you can enjoy the benefits of a fast, efficient, and personalized loan experience from the comfort of your own home.
4. Myth: You won't get personalized service from an online lender.
Online mortgage lenders are often thought to lack the personalized service that in-person lenders can provide, but this is a misconception. Remote lenders offer personalized service through virtual meetings, phone calls, and email communication. Loan Pronto, for example, has invested in leading technology to make it easy for borrowers to connect with their team, no matter where they are located. Many borrowers even find that they're able to build a closer relationship with their digital lender, thanks to the ease and convenience of virtual communication.
In addition, digital mortgage lenders often have specialized expertise in a wider array of loan types and programs. This enables them to offer tailored advice and solutions to meet your specific needs, which can be especially valuable if you have unique circumstances or are seeking a non-traditional loan. By choosing an online mortgage lender, you can benefit from personalized service and specialized expertise, regardless of your location.
5. Myth: Local lenders will give you the best pricing because they work with local realtors.
Working with a remote lender doesn't mean you have to sacrifice the benefits of having a local realtor, nor does it mean you'll get the lowest price or rate. First, we have connections with realtors all over the country and can pair you with one in your desired location. This allows you to have a personalized homebuying experience and ensures that you have the support you need throughout the entire process.
Second, mortgage lending and brokerage entities, like us, can offer even better pricing than local lenders due to our ability to shop around for the best deals and negotiate on your behalf. We have access to a wide network of lenders and can compare rates and fees to ensure that you are getting the most competitive deal. Keep in mind that every company sets its margins and pricing differently. Therefore, it's essential to conduct proper research and shop your rate and lender before making a decision.
the bottom line: choose an online lender for smarter home financing
Working with an online lender can provide an excellent homebuying experience over your local lender. By debunking the myths about online lenders and highlighting their benefits, it's clear that remote lenders offer competitive rates, efficient processes, transparent communication, specialized expertise, and personalized service. So, whether you're a first-time homebuyer or a seasoned homeowner, consider working with an online lender like Loan Pronto to achieve your financial goals and enjoy a fast, efficient, and personalized loan experience from the comfort of your own home.
Get a free rate quote or fill out our online loan application to get pre-approved.
Use our free mortgage and amortization calculators to determine your monthly payment, including mortgage insurance, taxes, interest, and more.
Get My Free Rate Quote