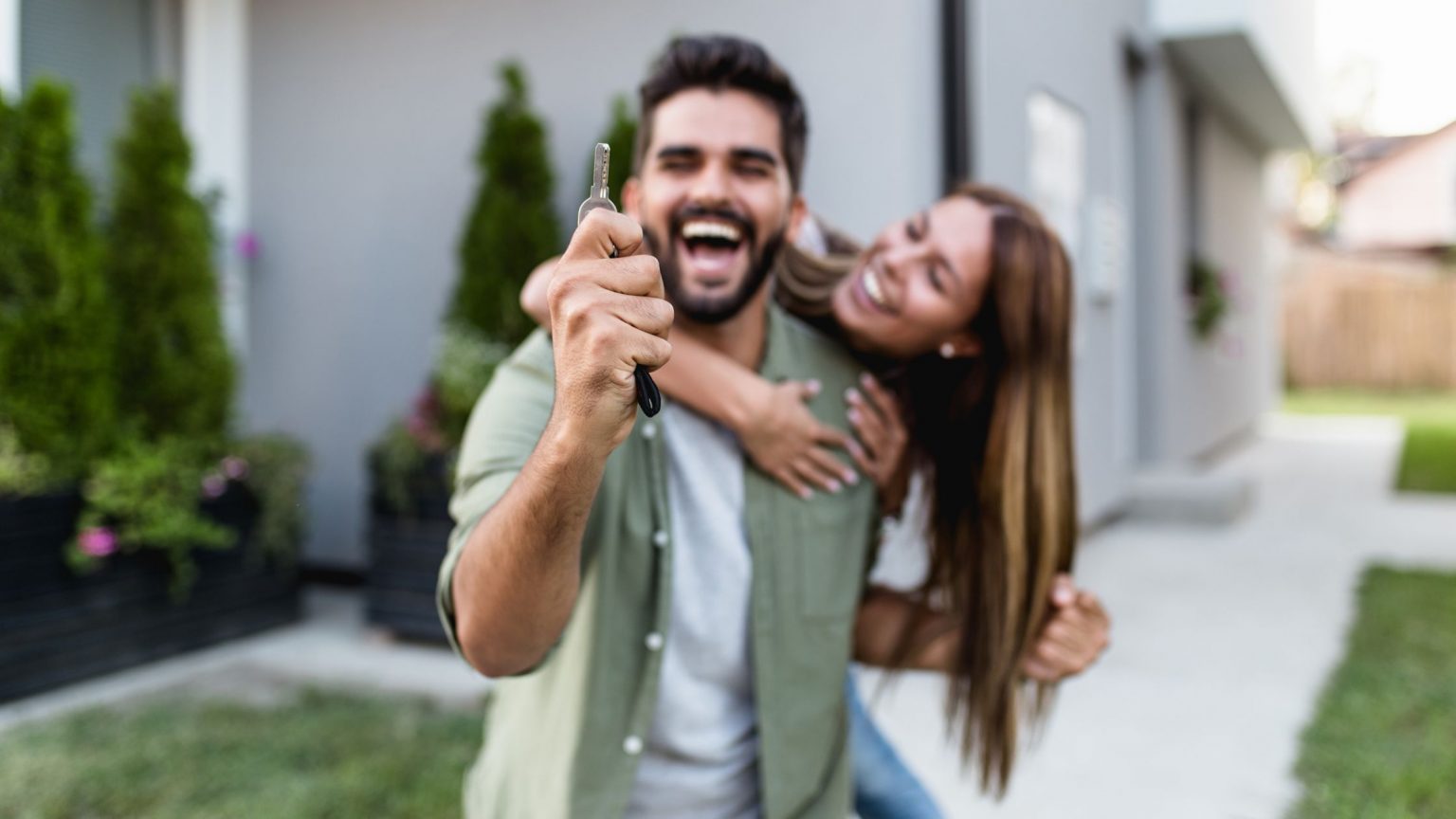 On average, it takes first-time homebuyers nearly eight years to save a 20% down payment on a median-priced home. Eight years is a long time to wait to purchase a home.
So, stop waiting.
You don't need 20% down to purchase a home, especially as a first-time homebuyer. Low- and no-money-down loan programs and grants can help you achieve your homeownership dreams today.
Here are some of the best low down payment mortgages and grants available to first-time homebuyers.
Low- and no-down-payment loan programs
You don't need to save tens of thousands of dollars to have enough money to purchase a home. Below are several mortgage loan programs that require little to no money down for first-time homebuyers and repeat buyers.
The U.S. Department of Agriculture (USDA) makes homeownership possible for low- and moderate-income families in rural areas. Homebuyers can purchase a home with $0 down as long as the property is located in a USDA-eligible area. Rural areas are defined as open country with a population of 35,000 people or less, making 97% of the nation's land eligible for a USDA loan.
The U.S. Department of Veterans Affairs (VA) assists active-duty service members, veterans, and surviving spouses in becoming homeowners without needing a down payment or excellent credit. With zero-down financing, lower interest rates, and easier qualifications, VA loan programs provide unbeatable benefits compared to other loan types.
Conventional loans: 3% down
Conventional loans are the most common type of mortgage loan. Fannie Mae and Freddie Mac offer a range of conventional loan products with a minimum down payment of 3%. While conventional loans require a low down payment of just 3%, they do have higher FICO score requirements than other government-backed loans. Regardless, conventional loan programs provide an affordable option for borrowers with a strong credit score and a lower down payment.
Insured by the Federal Housing Administration (FHA), FHA loans require just 3.5% down, making them a popular choice among low-income, low-credit, and first-time homebuyers. Additionally, homebuyers who make a 10% down payment or more can qualify with a credit score as low as 500.
First-time homebuyer grants
The main difference between a grant and a loan is repayment. While loans have to be repaid, grants do not incur debt or interest, and the homebuyer is not obligated to repay the grant. Essentially, grants are free money that can help make your goal of homeownership a reality.
Local, state, and federal first-time homebuyer grants are available in cities and counties across the United States. Let's look at some of the most popular first-time homebuyer grants that may be available to you.
HomePath Ready Buyer program
The HomePath Ready Buyer program is a program created by Fannie Mae to educate and assist first-time homebuyers. The program allows qualifying homebuyers to complete an education course that entitles them to 3% of closing cost assistance toward a HomePath property, or a foreclosed home owned by Fannie Mae. To qualify for a HomePath property, the homebuyer must be a low-income borrower, have limited cash for a down payment, and must not have owned a home for three years.
The National Homebuyers Fund, Inc. (NHF) is a nonprofit organization that offers down payment and closing costs grants to qualified borrowers nationwide, including first-time homebuyers and repeat buyers. The NHF can offer assistance up to 5% of the mortgage loan amount and can be used for conventional loans as well as FHA, VA, and USDA loans. In order to apply for NFH down payment assistance, you need to work with a participating mortgage lender.
Downpayment Toward Equity Act
With the Downpayment Toward Equity Act of 2021, first-generation homebuyers can receive up to $25,000 to put toward a down payment, closing costs, and other home purchase expenses. The first-time homebuyer must use a government-backed mortgage and purchase a home that will be a primary residence. The Downpayment Toward Equity Act of 2021 may not be used to purchase a second home or rental property.
Good Neighbor Next Door program
The U.S. Department of Housing and Urban Development (HUD) Good Neighbor Next Door (GNND) program allows law enforcement officers, teachers, firefighters, and emergency medical technicians to purchase a HUD home in revitalization areas at a 50% discount. The GNND program is a forgivable loan, but the homebuyer must live in the property for three years as their primary residence to receive the property half off with no need to pay the discount back.
More than a quarter of first-time homebuyers cite "saving for a down payment" as the most challenging part of the homebuying process, but it doesn't have to be that way. First-time homebuyers have access to many low down payment loan programs, grants, and financial help that can make buying a home easier.
Before seeking out a first-time homebuyer program, make sure you understand the definition of a first-time homebuyer. Often, a borrower who hasn't owned a home within the last three years can qualify.
Regardless of what loan programs and grants you might qualify for, purchasing a home is a major financial decision. Before shopping for a home, speak with one of our trusted mortgage consultants to better understand the homebuying process and what financial assistance might be available to you.
Use our free mortgage and amortization calculators to determine your monthly payment, including mortgage insurance, taxes, interest, and more.
Get My Free Rate Quote