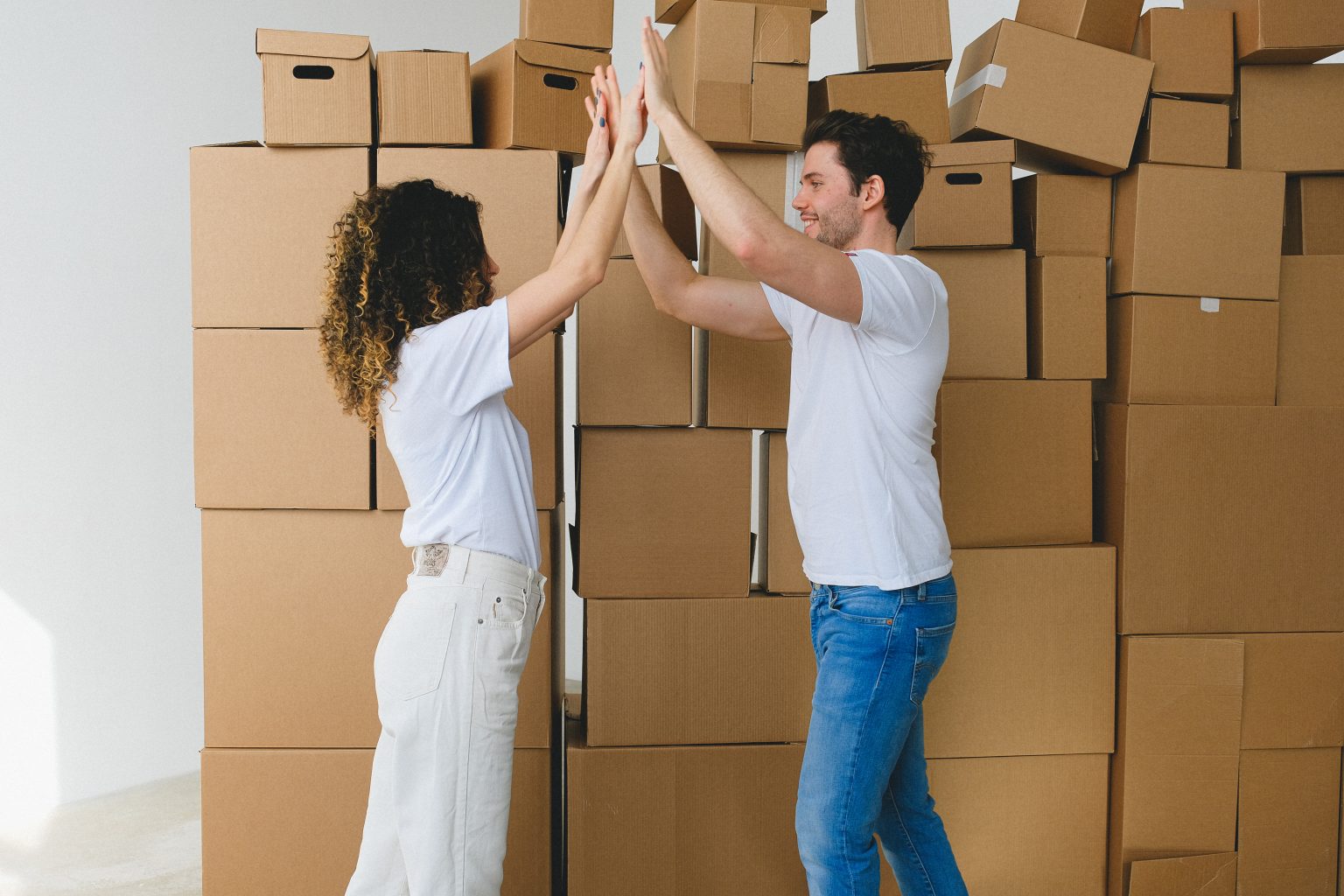 The home buying process can seem challenging – especially if it's your first time.  
After all, there are many steps, tasks, and requirements, and you may be anxious about making a mistake, but don't worry. The mortgage loan process is easier than you think.
With these six quick tips, you'll be on the path to homeownership in no time.
1. Start saving early
There will be a considerable amount of upfront costs when you purchase a home. Three expenses that you should plan for include the down payment, closing costs, and move-in expenses.
The down payment is a sum of money that buyers pay upfront to purchase a home. While a 20% down payment was once the standard, the median down payment for first-time homebuyers is now just 7% of the purchase price.  
Closing costs are processing fees that you pay to your lender. Typically running between 3%-6% of the loan amount, closing costs may include loan application fees, attorney fees, title fees, appraisal fees, title insurance, and more.
Move-in expenses may include home maintenance and repairs, movers, moving supplies, furniture, utilities, and more. According to the one percent rule, you should set aside at least one percent of your home's value every year for home maintenance. For a $420,000 house, this works out to $4,200 per year, or $350 per month.
On top of these expenditures, you'll likely want to have at least three to six months of living expenses in your savings for emergencies. Start saving now to avoid sticker shock later.
2. Check your credit
To help save you money and improve your financial life, it's important to strengthen your credit score before applying for a mortgage loan.
Your credit score is one of the most important measures of your financial health. It will determine whether you qualify for a mortgage and affect the interest rate lenders will offer.
By law, you're entitled to one free copy of your credit report every twelve months from each of the major credit bureaus: Equifax, Experian, and TransUnion. Get free copies of your credit reports from each of the three credit bureaus and dispute any errors that could hurt your score.
3. Get pre-approved
It can be tempting to jump right into house hunting as a first-time homebuyer. However, having a pre-approval letter can give you an edge over other homebuyers.
Mortgage pre-approval is a lender's conditional approval for a home loan based on your financial information. Lenders may look at your credit history, credit score, debt-to-income (DTI) ratio, employment history, assets and liabilities, and income.
Getting pre-approved moves you one step closer to homeownership by making you a more attractive buyer, demonstrating your creditworthiness, saving you time, and improving your ability to close faster.
4. Prepare your documents
To help you prepare for both pre-approval and the mortgage application process, you should organize your documents in advance. Keeping your personal documents handy and having a sense of urgency will ensure a seamless and swift process.
Generally speaking, lenders may ask for the following documents: pay stubs, bank statements, W2s, tax returns, identification, and proof of insurance.
5. Find a realtor
After you have your finances squared away and your pre-approval letter in hand, your next step as a first-time homebuyer is to find a realtor.
Agents and realtors are experts in the home buying process and your local market. A great realtor will guide you through the home search with an unbiased eye, helping you meet your buying objectives within your budget.
6. Get a second opinion
The legwork involved in rate shopping can be daunting. For this reason, nearly half (47%) of mortgage borrowers don't shop around when they buy a home.
However, failing to shop for a mortgage could cost you. According to a survey by Freddie Mac, borrowers could save an average of $1,500 over the life of the loan by getting one additional rate quote and an average of about $3,000 for five quotes.
How? Because each lender is different in terms of rates, fees, closing costs, and the overall customer experience. With just a little more effort, you could save thousands.
Let's get started
Use our free mortgage and amortization calculators to determine your monthly payment, including mortgage insurance, taxes, interest, and more.
To get started with the mortgage loan process, get a free rate quote or fill out our online loan application to get pre-approved!
Get My Free Rate Quote