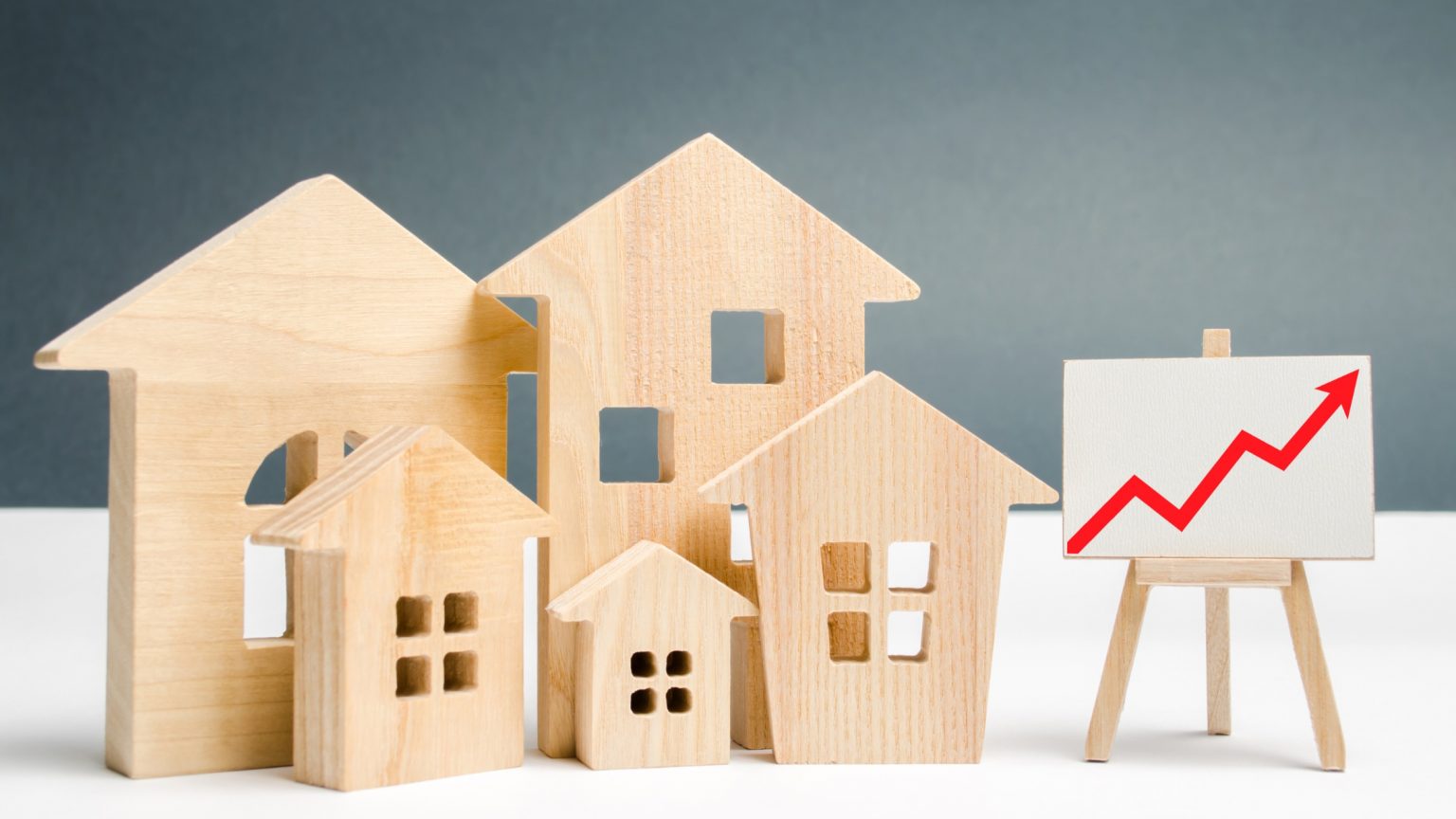 Mortgage loan limits are increasing in 2023. The Federal Housing Finance Agency (FHFA) announced this morning that the 2023 conforming loan limit (CLL) for one-unit properties will be $726,200, a $79,000 increase from 2022's loan limit of $647,200.
The ceiling loan limit is higher in areas where the median home value exceeds the baseline conforming loan limit. In high-cost areas like Alaska and Hawaii, the new loan limit for one-unit properties will be $1,089,300, which is 150% of $726,200.
What does this mean for homebuyers?
According to the nominal, seasonally adjusted, expanded-data FHFA House Price Index (HPI) report, house prices increased by 12.21% between the third quarters of 2021 and 2022. Therefore, the CLL in 2023 increased by the same percentage.
As a result, first-time homebuyers can now purchase a $748,660 home with 3% down or a $764,420 home with 5% down, and avoid the jumbo loan realm. If you previously bought a home that did not qualify for conventional financing and your loan amount is near the new CLL of $726,200, you may be able to refinance your jumbo loan to a conforming loan.
Homebuyers looking to purchase a home and homeowners looking to refinance can take advantage of their increased buying power now. These limits apply immediately to loans backed by Fannie Mae and Freddie Mac, meaning Loan Pronto clients don't need to wait for 2023.
What are conforming loans?
Mortgage loans that conform to the standards set forth by the FHFA are known as conforming loans. Conforming loans adhere to the funding criteria of Fannie Mae and Freddie Mac, two government-sponsored entities that are regulated by the FHFA.
Conforming loans cannot exceed a certain dollar limit, which changes from year to year and varies by location. The Housing and Economic Recovery Act (HERA) requires that the baseline CLL be adjusted each year to reflect the change in the average U.S. home price. Therefore, the FHFA uses its HPI report, which measures the average increase in single-family home values, to annually adjust the conforming loan limit.
To qualify for a conforming loan, borrowers must meet the minimum down payment, credit score, and debt-to-income ratio requirements, along with the ceiling loan limit. Loans that fail to meet the criteria to be purchased by Fannie Mae or Freddie Mac are known as non-conforming loans. Non-conforming loans tend to have stricter underwriting guidelines, higher interest rates, and higher down payment requirements compared to conforming loans.
let's get started
Use our free mortgage and amortization calculators to determine your monthly payment, including mortgage insurance, taxes, interest, and more.
To get started with the mortgage loan process, get a free rate quote or fill out our online loan application to get pre-approved!
Get My Free Rate Quote