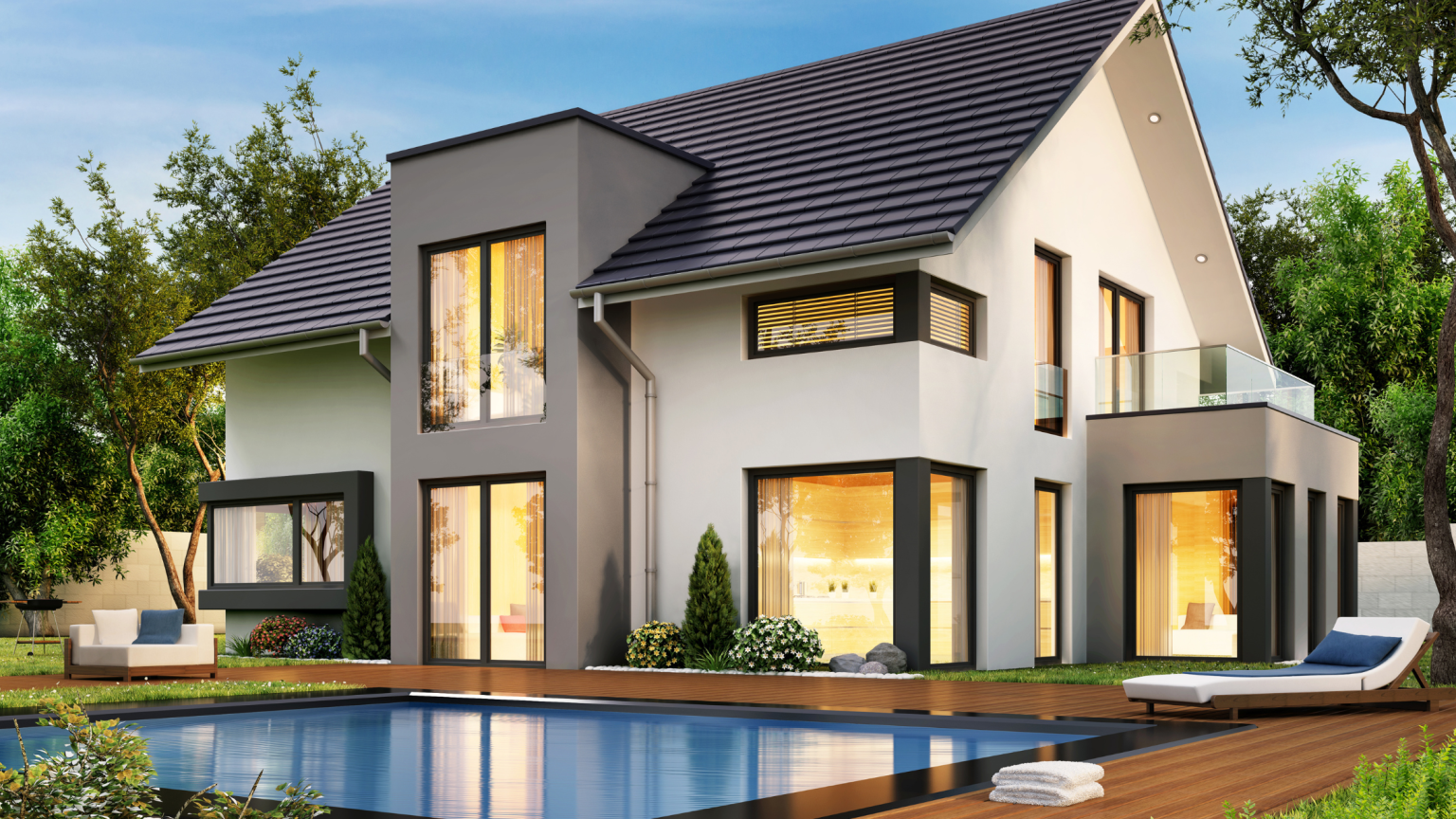 What is a jumbo mortgage?
A jumbo mortgage, or a jumbo loan, is a mortgage used to finance properties that exceed the limits set by Fannie Mae and Freddie Mac. The maximum amount for a conforming loan is $647,200 in most counties, as determined by the Federal Housing Finance Agency (FHFA). Homes that exceed the local conforming loan limit require a jumbo loan.
Also known as non-conforming loans, jumbo loans are considered riskier for lenders as they cannot be guaranteed by Fannie Mae and Freddie Mac. Because of its risks, there are stricter underwriting guidelines for jumbo loans.
Generally, you'll need a FICO score of 680+, a debt-to-income (DTI) ratio of 45% or less, ample cash reserves, and a down payment of 10% to 30% to qualify for a jumbo mortgage.
Jumbo loans vs. conforming loans
As the name suggests, the main difference between a jumbo loan and a conforming loan is the size of the loan. For 2022, the conforming loan limit for one-unit properties is $647,200. In high-cost areas, the conforming loan limit for one-unit properties is $970,800. Anything below these limits is considered a conforming loan, while anything above these limits is considered a jumbo loan. Besides the loan amount, there are several key factors that differentiate jumbo loans from conforming loans.
With a conventional loan, you could put as little as 3% down. Jumbo loans, however, require a larger down payment than conventional loans. Lenders may request a down payment of at least 20% to 30%, though some lenders may go as low as 10%. Ultimately, the down payment required will vary depending on your loan amount and credit score.
In the past, interest rates for jumbo loans were much higher than those for conforming loans. Recently, however, the gap has been closing. While you should expect to pay up to 1 percentage point less for a conforming loan than a jumbo loan, rates for jumbo loans can still be competitive with conforming loan rates. The higher down payments and interest rates are put in place primarily to offset the higher degree of risk involved with jumbo loans.
Higher closing costs and fees
For a conforming loan, you should expect closing costs that average between 3% and 6% of the home's purchase price. Jumbo mortgages often have higher closing costs than traditional mortgage loans. Jumbo loan borrowers should expect higher costs at the closing table.
Let's get started
Use our free mortgage and amortization calculators to determine your monthly payments, including mortgage insurance, taxes, interest, and more. 
To get started with the mortgage loan process, get a free rate quote or fill out our online loan application to get pre-approved!
Originally published May 3, 2019, updated August 24, 2022.

Get My Free Rate Quote