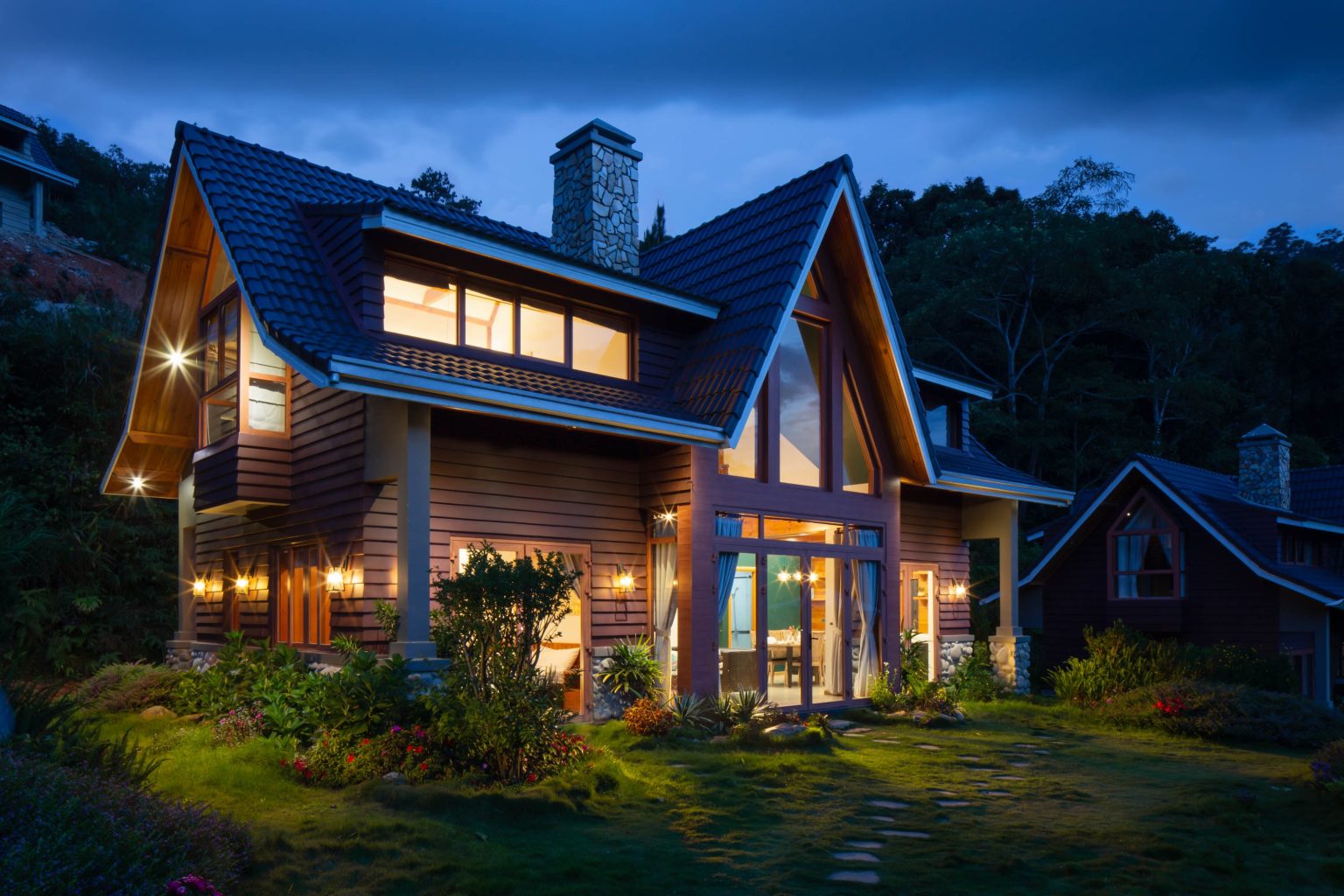 If you're looking to purchase a home with advantageous terms, flexible qualifications, and favorable lenders, a conforming loan is the right choice for you. But what are conforming loans and why is the conforming loan limit increase such a big deal?
In this article, we'll discuss conforming loans, jumbo loans, the conforming loan limit increase for 2022, and what this means for you.
What are conforming loan limits?
Conventional loans that conform to the standards set forth by the Federal Housing Finance Agency (FHFA) are called conforming loans.
Each year, the FHFA sets the dollar cap on the size of a mortgage that Fannie Mae and Freddie Mac will purchase or guarantee. The Housing and Economic Recovery Act (HERA) requires that the baseline conforming loan limit be adjusted each year to reflect the change in the average U.S. home price. Loans above this amount are known as jumbo loans.
The primary advantage of a conforming loan is that they typically offer a lower interest rate than a non-conforming loan. In addition to saving you money on your monthly mortgage payment, conforming loans are safer and easier for lenders to sell because they follow the FHFA's regulations.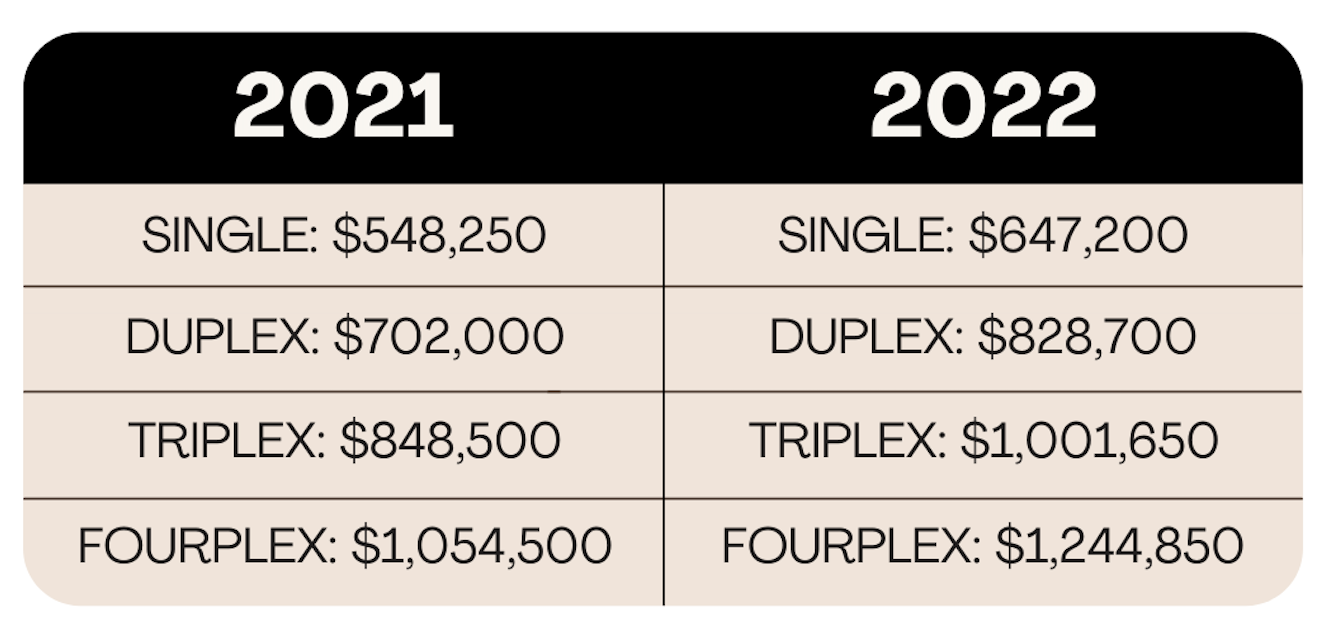 Conforming loan limits 2022
On Nov. 30, the FHFA announced that the maximum baseline conforming loan limit for one-unit properties backed by Fannie Mae and Freddie Mac in 2022 will rise to $647,200 – an increase of $98,950 from $548,250 in 2021.
According to the nominal, seasonally adjusted, expanded data FHFA HPI, house prices increased 18.05%, on average, between the third quarters of 2020 and 2021. Therefore, the baseline CLL in 2022 will increase by the same percentage.
The 18% increase in the conforming loan limit is the largest in records dating to 1970, breaking the old record of 15.9% seen in 2006 on the eve of the 2007-09 housing bust and recession.
In high-cost areas, the conforming loan limit for one-unit properties will be $970,800 – or 150% of $647,200. The previous ceiling was $822,375.
The FHFA defines high-cost areas as "areas in which 115% of the local median home value exceeds the baseline conforming loan limit." For example, Washington, D.C., New York County, San Diego County, and Los Angeles County are considered high-cost areas.
See list of 2022 conforming loan limits for all counties.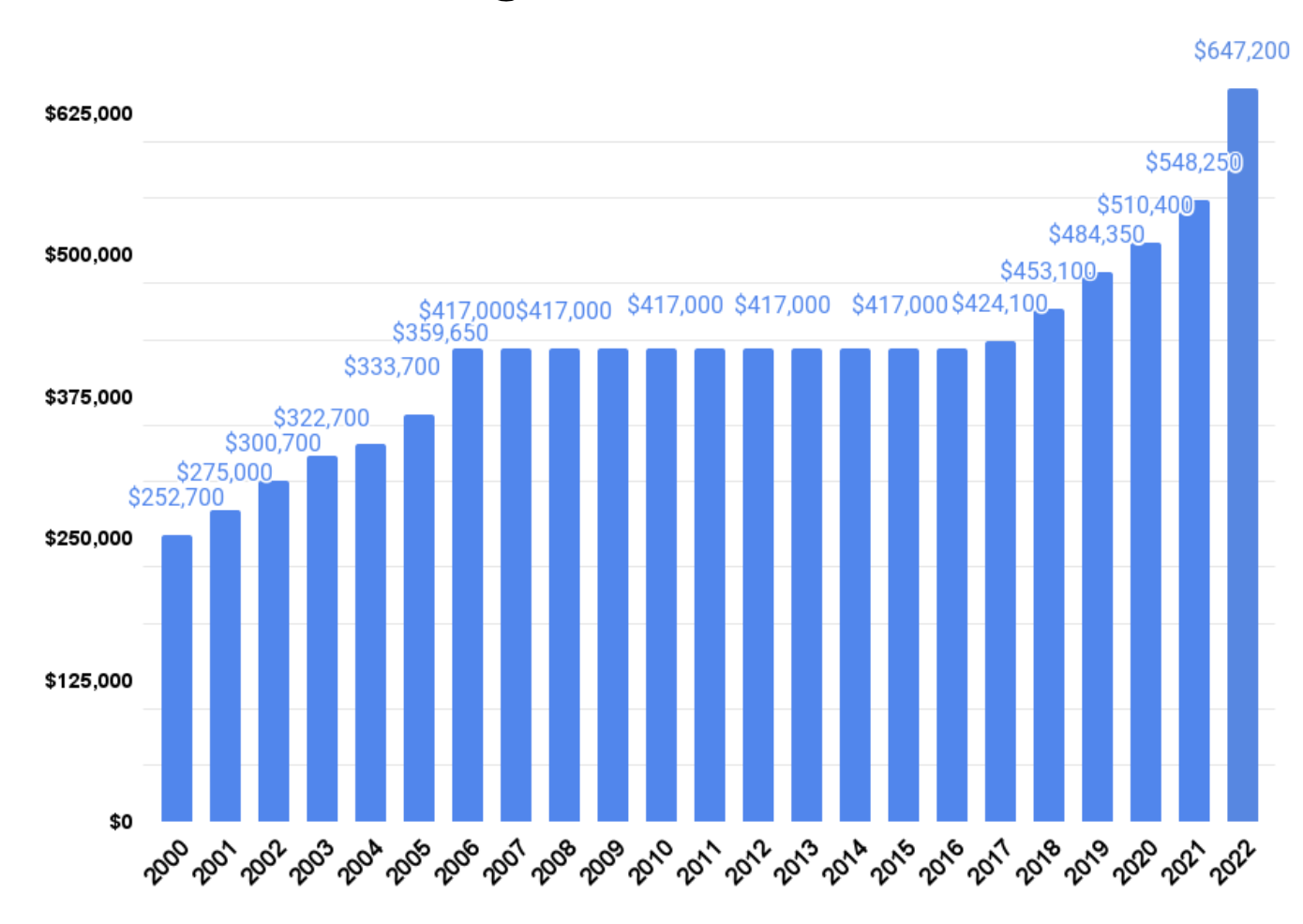 What does this mean for you?
The record-breaking conforming loan limit increase – 18% – comes after record-high increases in U.S. home prices, fueled by the year's historically low mortgage rates.
As a result, homebuyers can now purchase a home for $681,000 with 5% down or $809,000 with 20% down, and avoid the jumbo loan realm. In high-cost areas, homebuyers can now purchase a home for $1,021,000 with 5% down or $1,213,000 with 20% down.
Additionally, if you previously bought a home that did not qualify for conventional financing and your loan amount is near $647,200, you may be able to refinance your jumbo to a conforming loan.
With the exponential rise in home prices, homebuyers were being pushed towards jumbo loans for homes that would have qualified for conventional financing a year ago. Jumbo loans typically have higher rates, require bigger down payments, and are harder to qualify for.
Related: Qualifying for Jumbo Loans
Homeownership is within reach for more borrowers thanks to the increase in conforming loan limits. Homebuyers can start using 2022's conforming loan limits right now, allowing borrowers to obtain conventional financing at lower rates.
Let's get started
Use our free mortgage and amortization calculators to determine your monthly payment, including mortgage insurance, taxes, interest, and more.
To get started with the mortgage loan process, get a free rate quote or fill out our online loan application to get pre-approved!
Get My Free Rate Quote