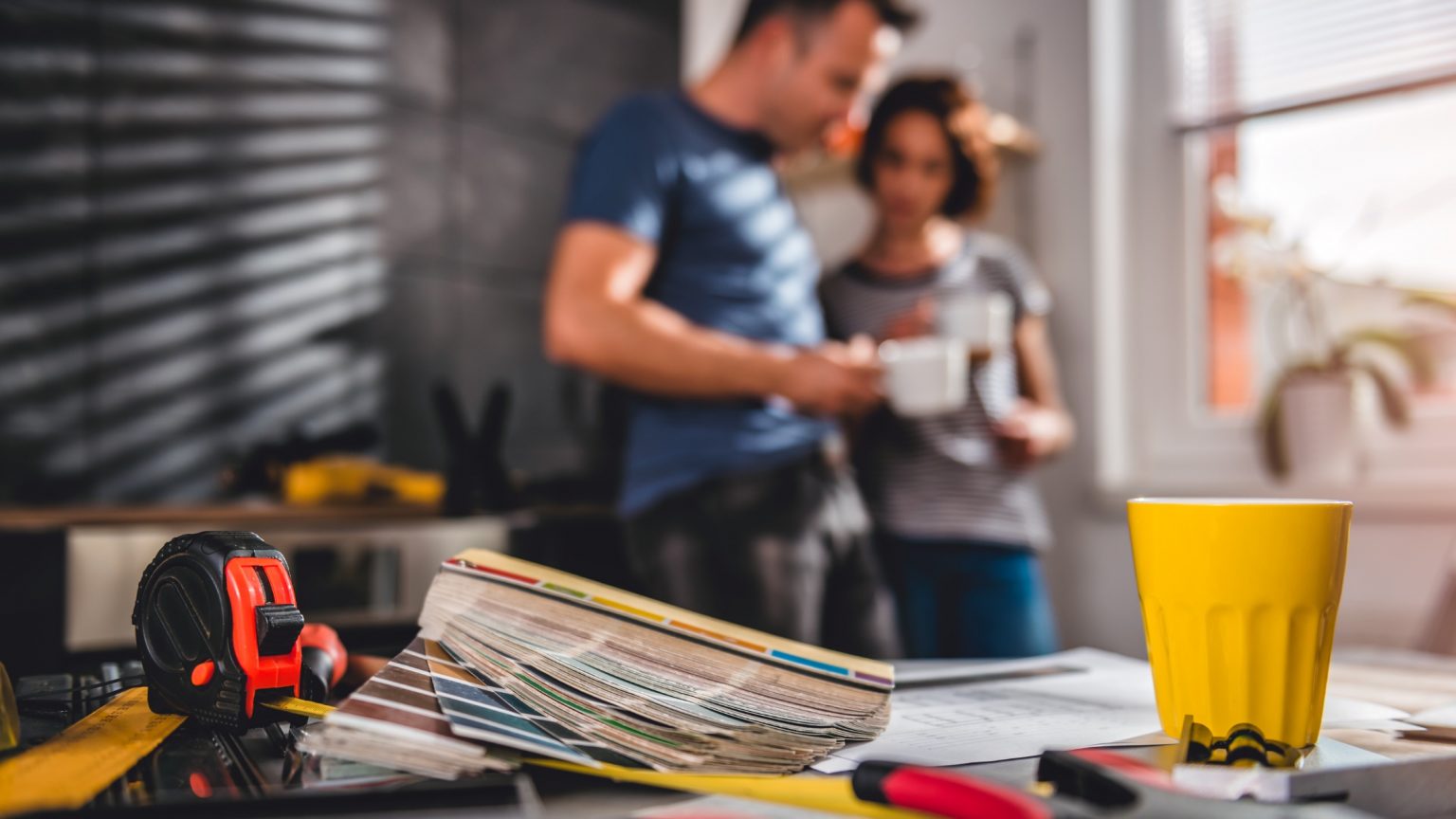 Are you looking to upgrade your home but need financial support? Home improvement loans are the perfect solution. They are a widely used and convenient method to finance property upgrades, repairs, and enhancements. With easy access to funds, you can tackle a variety of beneficial real estate projects and improvements.
If you're wondering what home improvement loans are, how they work, and what loan options are available to you, you're in the right place! Let's dive into the world of home improvement loans and discover how they can transform your home.
What is a Home Improvement Loan?
A home improvement loan helps homeowners pay for different types of home improvement projects. It's not a specific loan type, but rather a way to use borrowed money to remodel or renovate your home.
With a home improvement loan, you can cover major expenses or projects from full-scale remodeling to renovating a single room. You can also use the funds for necessary repairs that improve your quality of life, such as fixing a leaky roof or upgrading your HVAC or plumbing system.
Home improvement loans are important because fixing, repairing, or remodeling a house can be expensive. Costs can quickly add up to tens of thousands of dollars. However, it's important to note that some home upgrades are better investments than others. By making strategic improvements, you can boost the value of your home.
How Do Home Improvement Loans Work?
If you're buying a home that needs fixing up, there are multiple loan options available. How a home renovation loan works depends on the type of loan you choose. Some popular options for home renovation loans include the following programs:
Fannie Mae HomeStyle Renovation Loan
The Fannie Mae HomeStyle renovation loan is a mortgage program backed by the Federal National Mortgage Association (Fannie Mae), a government-sponsored enterprise that offers affordable mortgage financing nationwide. With the HomeStyle Renovation loan, you have the opportunity to purchase or refinance a fixer-upper home and combine both the closing costs and renovation expenses into a single loan. This home improvement loan can turn your house into your dream home, whether you're a homebuyer or an existing homeowner.
One of the key advantages of the HomeStyle renovation loan is that it allows you to finance renovations, repairs, or improvements up to 75% of the as-completed appraised value of the property using a first mortgage. This means you won't need a second mortgage, like a home equity loan or line of credit. With the HomeStyle renovation loan, you can transform your property while keeping the financing process streamlined and convenient.
FHA 203(k) Loan
The FHA 203(k) rehabilitation loan offered by the Federal Housing Administration (FHA) provides homebuyers and homeowners with the opportunity to finance both the purchase or refinance of a home and the expenses associated with repairing, improving, or upgrading the property, all under a single mortgage.
These loans, backed by the government, have relatively easier qualification requirements compared to Fannie Mae's HomeStyle loan. However, they have stricter guidelines when it comes to renovations. It's important to note that FHA 203(k) loans can't be used to finance luxury items like swimming pools or outdoor fire pits, as determined by the FHA.
Home Equity Line of Credit (HELOC)
A home equity line of credit (HELOC) is a convenient and flexible way for homeowners to borrow against the equity in their property. Similar to a credit card, a HELOC is a revolving line of credit where you can spend as much or as little as you need, up to the credit limit. You only pay interest on the amount you spend, setting it apart from home equity loans or personal loans, where you receive the full loan amount in a lump sum upfront.
A HELOC can be an affordable option to convert home equity into cash without touching your existing home loan. It functions like a second mortgage, providing access to funds for various home repairs and upgrades, or even serving as an investment strategy for acquiring a vacation home or investment property. With the flexibility to allocate the funds for any purpose you choose, a HELOC offers a convenient and cost-effective means to tap into the value of your home. By utilizing a home equity line of credit, you can generate long-term wealth-building opportunities while efficiently utilizing your home equity.
Home Equity Loan
A home equity loan, also known as a HELOAN, allows homeowners to borrow money by leveraging the equity in their home. It functions as a second mortgage and provides a lump sum of funds. This makes it an attractive option for financing large projects and one-time expenses, such as home improvements, debt consolidation, major purchases, and milestone events like weddings or vacations.
With a HELOAN, homeowners can tap into their home equity without the need to refinance their existing mortgage. However, it's important to borrow responsibly and have a well-defined repayment plan in place when considering a home equity loan.
Cash-Out Refinance
A cash-out refinance is a mortgage refinancing option that replaces your existing mortgage with a larger loan, providing you with cash that represents the difference between the borrowed amount and your home's outstanding balance. Unlike a second mortgage, such as a home equity loan or line of credit, a cash-out refinance allows you to access your home equity through a first mortgage.
This option is particularly beneficial when mortgage rates are low. By leveraging your home equity, you can fund home improvement projects, consolidate high-interest debts, or invest in real estate. With potential tax deductions and potentially lower interest rates, cash-out refinancing is a practical way to access cash while refinancing your mortgage.
Are you planning home improvements? Connect with our team of mortgage experts to explore the loan options available for your project. Visit our website or chat with our loan officers at (704) 602-2446 to see which program is right for you.
Get My Free Rate Quote