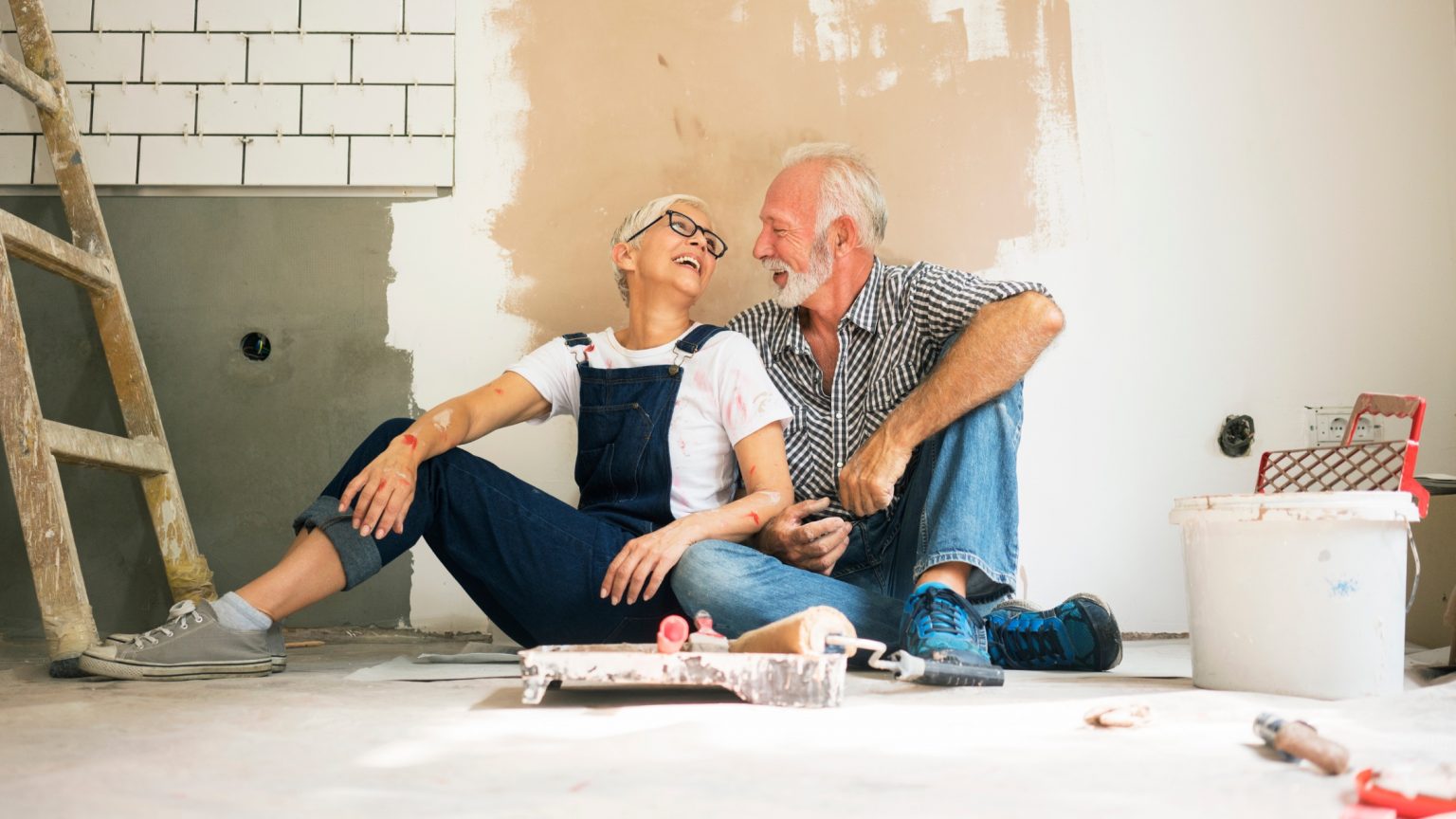 It's easier than ever to purchase a fixer-upper thanks to renovation loans like Fannie Mae's HomeStyle Renovation Mortgage. This mortgage lets you borrow both the purchase price plus the renovation costs using a single loan.
The HomeStyle Renovation loan is perfect for homebuyers and homeowners looking for a cost-effective way to finance home renovations, repairs, or improvements. If you're looking for an affordable and flexible way to turn a fixer-upper into your dream home, Fannie Mae's HomeStyle Renovation loan might be right for you.
What is the Fannie Mae HomeStyle Renovation Mortgage (HSR) program?
The HomeStyle Renovation Mortgage (HSR) program is a loan backed by the Federal National Mortgage Association (Fannie Mae). Fannie Mae is a government-sponsored enterprise (GSE) that provides a reliable source of affordable mortgage financing across the country.
Fannie Mae's HomeStyle Renovation loan allows you to purchase or refinance a fixer-upper home and roll both the closing costs and renovation expenses into one loan. The home improvement loan can make the difference between a house and a dream home for homebuyers and current homeowners.
With the HomeStyle renovation loan, you're able to make renovations, repairs, or improvements up to 75% of the as-completed appraised value of the property with a first mortgage, rather than a second mortgage, such as a home equity loan or line of credit, or other high-cost financing methods.
The HomeStyle Renovation loan is super flexible when it comes to the repairs and renovations you can finance. You'll have the funds for a wide range of renovation projects, from energy efficiency upgrades and remodeling to flooring and landscaping.
How does a HomeStyle renovation loan work?
If you want a HomeStyle renovation loan, you'll first need to find a Fannie Mae-approved lender that offers the program, like Loan Pronto, and get pre-approved so you can see how much you're eligible to borrow.
Next, you'll need a reputable, licensed contractor to do the renovations. Your lender will have to approve your choice of contractors as well as their plans, specifications, and contracts.
All renovation work must be completed by a licensed contractor. However, some lenders will allow you to complete some do-it-yourself (DIY) projects, as long as it's 10% of the as-completed appraised value for a one-unit, owner-occupied home.
Once you've submitted those plans to the lender, your lender will share them with the home appraiser and arrive at an as-completed appraised value. Home renovation loans are largely based on the as-completed appraised value. The as-completed appraised value reflects what your home might be worth once repairs or renovations are finished.
As for the funds, the Fannie Mae HomeStyle loan functions a bit differently than a conventional loan. The contractor can charge no more than 50% of the materials cost upfront, with the remaining costs being paid after the work passes inspection.
When the work is complete, your lender will order a final inspection to ensure the renovations have been carried out as planned. After it passes inspection, the bank will send the remaining funds to the contractor.
You'll have 12 months from the date the mortgage loan is delivered to complete the renovations.
HomeStyle renovation loan requirements
Fannie Mae's HomeStyle Renovation loan has similar requirements to other Fannie Mae conventional loan products. However, as with any mortgage, you and your home both have to meet basic eligibility requirements to qualify for a HomeStyle loan.
Credit score and debt-to-income: You'll need a minimum credit score of 620 and a maximum debt-to-income (DTI) ratio of 45% to qualify for a Fannie Mae HomeStyle loan.
Eligible property types: You can use a HomeStyle loan to purchase and renovate a primary residence, second home, or investment property. The property may be a one- to four-unit primary home, a one-unit second home, or a one-unit investment property. Manufactured housing is allowed, but the repairs, renovations, or improvements are capped at 50% of the as-completed appraised value.
Down payment and loan-to-value: The loan-to-value (LTV) ratio is a measure of the amount you borrow compared to your home's appraised value. You can put as little as 3% down (97% LTV) on a single-family home if you qualify for the HomeReady program. Otherwise, you'll need at least 5% down (95% LTV) for a one-unit property, 15% down (85% LTV) for a duplex, 25% down (75% LTV) for a triplex or quadruplex, 10% down (90% LTV) for a second home, 15% down (85% LTV) for an investment home purchase, and 25% down (75% LTV) for an investment property refinance.
Interest rates: It is a myth that renovation loans automatically have higher interest rates. Oftentimes, HomeStyle loans have competitively low rates mirroring those of conventional loans, rather than the slightly higher interest rates associated with home equity loans or second mortgages. However, as always, your interest rate will vary depending on your credit score, debt-to-income ratio, down payment, market conditions, loan type, and other factors.
Allowable renovation/repairs costs: Unlike other home improvement loans, Fannie Mae imposes few restrictions on how you can spend the renovation funds. Any type of renovation or repair is eligible, as long as it is permanently affixed and adds value to the property. In addition to purchasing the property and paying for the renovations, other costs you can finance include closing costs, labor and materials, permits and license fees, contingency reserves, and even living costs for a rental while the home is being renovated.
Reminder: If you put down less than 20% on a home purchase, you'll be required to pay private mortgage insurance (PMI) until you reach 20% equity in the home.
Alternatives to Fannie Mae's HomeStyle Renovation loan
let's get started
Use our free mortgage and amortization calculators to determine your monthly payment, including mortgage insurance, taxes, interest, and more.
To get started with the mortgage loan process, get a free rate quote or fill out our online loan application to get pre-approved!
Get My Free Rate Quote