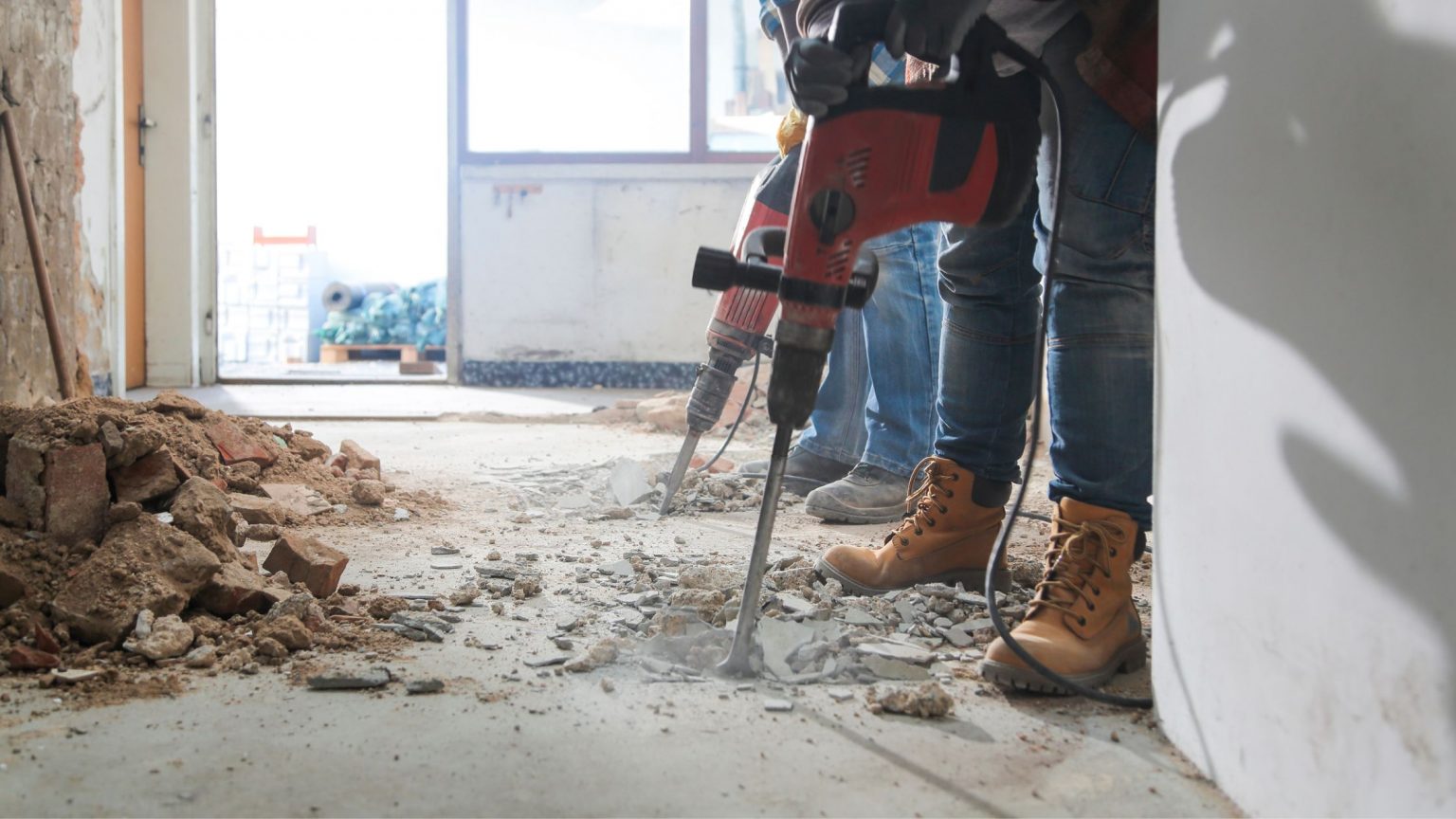 Say you're in the market to buy a home. You found one in the perfect location with a fantastic floor plan and at a price point that feels just right.
The only issue? It's a fixer-upper. The cabinets are outdated, the bathroom floor tile needs significant repairs, and the roof has multiple leaks.
The truth is, there are a lot of homes out there that may require a bit of work to turn into your dream home, and that's okay! Renovation mortgages help make that process a little bit easier by combining the purchase price plus the renovation expenses into one loan.
There are two main types of renovation loans: the FHA 203(k) loan and the Fannie Mae HomeStyle renovation loan. To know which is the best option for you, here's some background on each.
FHA 203(k) loans
Because the FHA 203(k) loan is a government-backed mortgage, the qualifications are more lenient. The renovation loan can be utilized by those with a credit score as low as 500. The minimum down payment required for those with a credit score of 580 and above is 3.5%, while 10% down is required for those with a credit score below 580.
Mortgage insurance is required for the FHA 203(k) loan, and all the repairs must be done within 6 months by an outside contractor. An FHA 203(k) loan can be used for any renovations that will increase the home's functionality, but luxury items such as a hot tub or swimming pool will not be covered. However, unlike the HomeStyle loan, you are permitted to demolish an existing structure, as long as it is rebuilt on the same foundation.
Fannie Mae HomeStyle loans
The Fannie Mae HomeStyle loan is a conventional renovation mortgage backed by the Federal National Mortgage Association (Fannie Mae), which is a government-sponsored enterprise. Like the FHA 203(k) loan, it is a renovation loan where the loan amount is a combination of the purchase price plus the renovation costs.
The HomeStyle renovation loan has stricter qualification requirements, but the guidelines for the renovations are more flexible.
For example, almost anything that will increase the value of the property is permitted. Keep in mind that the renovation plans must be submitted by an approved contractor for the funds to be used.
key differences
To see the biggest contrasts between these two types of renovation loans, refer to the chart below: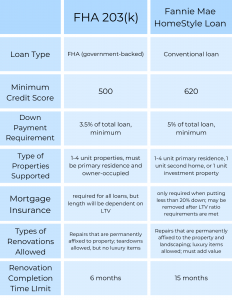 Let's get started
Use our free mortgage and amortization calculators to determine your monthly payment, including mortgage insurance, taxes, interest, and more.
To get started with the mortgage loan process, get a free rate quote or fill out our online loan application to get pre-approved!
Get My Free Rate Quote