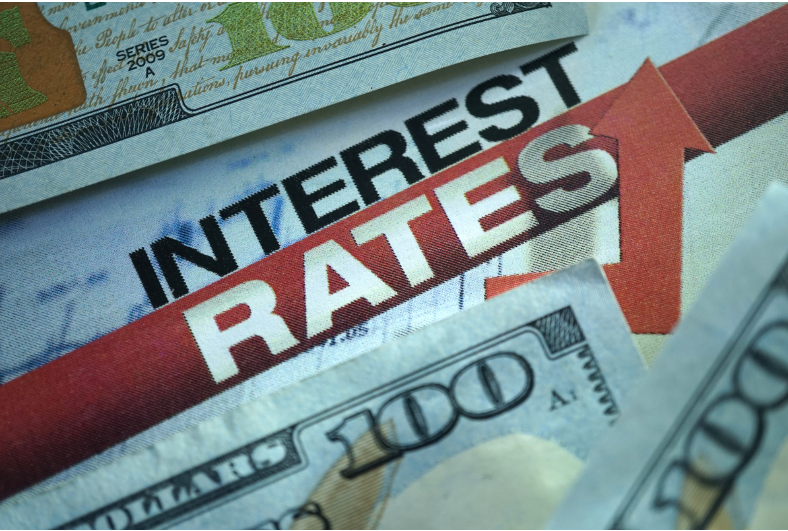 The series of interest rate hikes initiated by the Federal Reserve since March 2022 has had a profound impact on prospective homebuyers, resulting in a notable surge in the average mortgage rate, surpassing 8%. This level hasn't been seen since the year 2000.
Economists, as surveyed by FactSet, are foreseeing that the central bank will keep interest rates at their current levels during the November 1st meeting. This decision aligns with an alarming trend in which credit cards are currently imposing record-high interest rates. This trend is making homeownership financially challenging for many due to the considerable loan costs.
For homeowners considering leveraging their home's equity to fund significant expenses like a home renovation, a home equity line of credit (HELOC) stands as a favorable option, especially while we anticipate a potential easing of mortgage rates.
The upcoming week is poised to be a pivotal one, laden with a wealth of economic data. The November FOMC meeting, scheduled for Wednesday, is undoubtedly the headline event. While immediate rate hikes are not expected, the true intrigue lies in the Federal Reserve's forward guidance. Will there be indications of fewer rate cuts in the future or a deviation from their 'higher-for-longer' stance? All eyes are on this critical event.
today's mortgage rates: october 27, 2023
There was a marginal decline in mortgage rates compared to the prior week, impacting all loan products.
| | | | |
| --- | --- | --- | --- |
| Product | Rate | Last Week | Change |
| 30-year fixed | 7.88% | 7.97% |  ⇩ – 0.09 |
| 15-year fixed | 7.24% | 7.31% |  ⇩ – 0.07 |
| 30-year jumbo | 8.01% | 8.05% |  ⇩ – 0.04 |
| 5/1 ARM | 7.24% | 7.30% |  ⇩ – 0.06 |
| 30-year FHA | 7.32% | 7.40% |  ⇩ – 0.08 |
| 30-year VA | 7.33% | 7.44% |  ⇩ – 0.11 |
DISCLAIMER: ALL LOANS ARE SUBJECT TO CREDIT APPROVAL. INTEREST RATES ARE SUBJECT TO CHANGE DAILY AND WITHOUT NOTICE. CURRENT INTEREST RATES SHOWN ARE INDICATIVE OF MARKET CONDITIONS AND INDIVIDUAL QUALIFICATIONS AND WILL VARY UPON YOUR LOCK-IN PERIOD, LOAN TYPE, CREDIT SCORE, LOAN TO VALUE, PURPOSE, AND LENDING SOURCE.
30-year fixed-rate mortgages
Currently, the 30-year fixed-rate mortgage stands at 7.88%, reflecting a 9 basis point drop from the previous week. Although it carries a higher interest rate compared to the 15-year mortgage, many buyers are attracted to the 30-year option because it provides the advantage of more affordable monthly payments.
15-year fixed-rate mortgages
The current interest rate for a 15-year fixed-rate mortgage has reached 7.24%, signaling a 7 basis point decrease from the week prior. Choosing a 15-year mortgage allows borrowers to accelerate their loan repayment compared to the 30-year option. While this leads to larger monthly payments, it substantially decreases the total interest paid over the life of the loan.
30-year jumbo mortgages
The interest rate for a 30-year jumbo loan has decreased by 4 basis points, currently resting at 8.01%. Jumbo loans generally feature higher interest rates, given their association with larger loan amounts. However, the current rate is in line with the average for a 30-year fixed-rate mortgage.
5/1 adjustable-rate mortgages
Presently, the interest rate for a 5/1 adjustable-rate mortgage (ARM) is 7.24%, marking an 11 basis point decline from the previous week. Generally, adjustable-rate mortgages offer lower interest rates compared to fixed-rate mortgages, with the current variance amounting to 64 basis points in comparison to a 30-year fixed-rate mortgage.
Use our free mortgage and amortization calculators to calculate your monthly payment, including insurance, taxes, and interest.
Get My Free Rate Quote