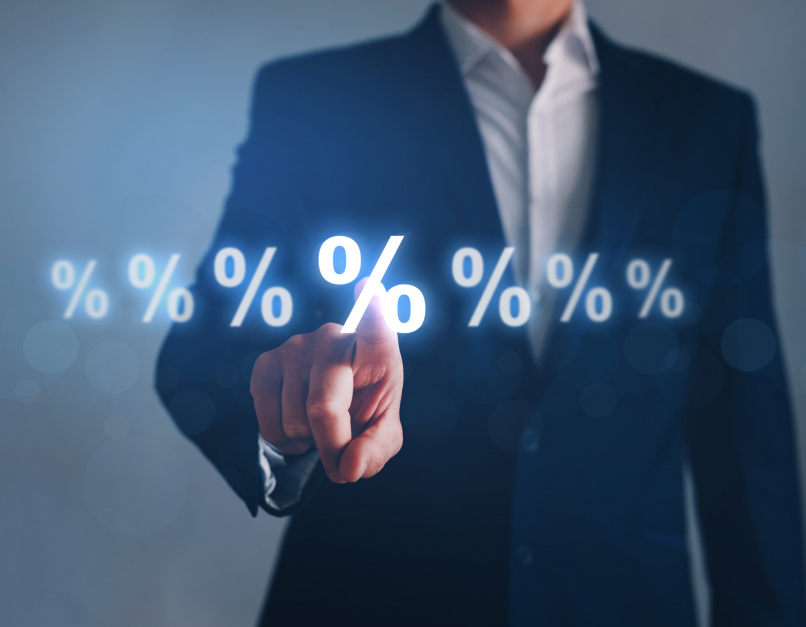 On Wednesday morning, the widely-followed 30-year fixed mortgage rate reached 8%, marking its highest point since the middle of 2000. This significant milestone coincided with the surge in bond yields, which have now reached levels not witnessed since 2007. For the first time since 2007, we saw nearly the entire Treasury Yield Curve (2s -30s) at, or over, 5%. Initially, the situation in Israel seemed positive for rates, but the need to sell more treasuries for the war effort will likely keep rates climbing. It's worth noting that mortgage rates tend to move in a somewhat parallel fashion with the yield on the 10-year U.S. Treasury. The surge in interest rates has resulted in a sharp decline in mortgage demand, with applications dropping by almost 7% compared to the previous week, as reported by the Mortgage Bankers Association.

Mike Fratantoni, who serves as the Chief Economist and Senior Vice President of the Mortgage Bankers Association (MBA), shared his insights during the MBA Annual Conference in Philadelphia this week. Fratantoni expressed his belief that there is no expectation for the Federal Reserve to raise interest rates in November and only a minimal likelihood of such a move occurring in December. Additionally, he foresaw a scenario where the central bank might reduce interest rates three times in 2024.

The trend of higher rates for a longer duration continues, and we're keeping an eye on next week's Q3 GDP report to gauge our economy's growth in the third quarter.  
today's mortgage rates: october 20, 2023
Mortgage rates are experiencing an upward trend across the board, affecting all loan types.
| | | | |
| --- | --- | --- | --- |
| Product | Rate | Last Week | Change |
| 30-year fixed | 7.97% | 7.66% | ⇧ + 0.31 |
| 15-year fixed | 7.31% | 7.01% | ⇧ + 0.30 |
| 30-year jumbo | 8.05% | 7.84% | ⇧ + 0.21 |
| 5/1 ARM | 7.30% | 7.12% | ⇧ + 0.18 |
| 30-year FHA | 7.40% | 7.12% | ⇧ + 0.28 |
| 30-year VA | 7.44% | 7.14% | ⇧ + 0.30 |
DISCLAIMER: ALL LOANS ARE SUBJECT TO CREDIT APPROVAL. INTEREST RATES ARE SUBJECT TO CHANGE DAILY AND WITHOUT NOTICE. CURRENT INTEREST RATES SHOWN ARE INDICATIVE OF MARKET CONDITIONS AND INDIVIDUAL QUALIFICATIONS AND WILL VARY UPON YOUR LOCK-IN PERIOD, LOAN TYPE, CREDIT SCORE, LOAN TO VALUE, PURPOSE, AND LENDING SOURCE.
30-year fixed-rate mortgages
At present, the 30-year fixed-rate mortgage is currently at 7.97%, showing a 31 basis point rise from the prior week. Despite its higher interest rate when compared to the 15-year mortgage, numerous buyers are drawn to the 30-year option due to its ability to offer more manageable monthly payments.
15-year fixed-rate mortgages
The interest rate for a 15-year fixed-rate mortgage has reached 7.31%, marking a 30 basis point upturn from the previous week. Opting for a 15-year mortgage enables borrowers to expedite their loan repayment when compared to a 30-year alternative. This results in higher monthly payments but significantly reduces the total interest paid over the loan's duration.
30-year jumbo mortgages
The interest rate for a 30-year jumbo loan has risen by 21 basis points, now standing at 8.05%. Jumbo loans typically carry higher interest rates since they cater to larger loan amounts. Nevertheless, the present rate aligns with the average for a 30-year fixed-rate mortgage.
5/1 adjustable-rate mortgages
As of now, the interest rate for a 5/1 adjustable-rate mortgage (ARM) sits at 7.44%, indicating a 30 basis point increase over the previous week. Typically, adjustable-rate mortgages provide lower interest rates when contrasted with fixed-rate mortgages, with the current difference standing at 53 basis points in relation to a 30-year fixed-rate mortgage.
Use our free mortgage and amortization calculators to calculate your monthly payment, including insurance, taxes, and interest.
Get My Free Rate Quote