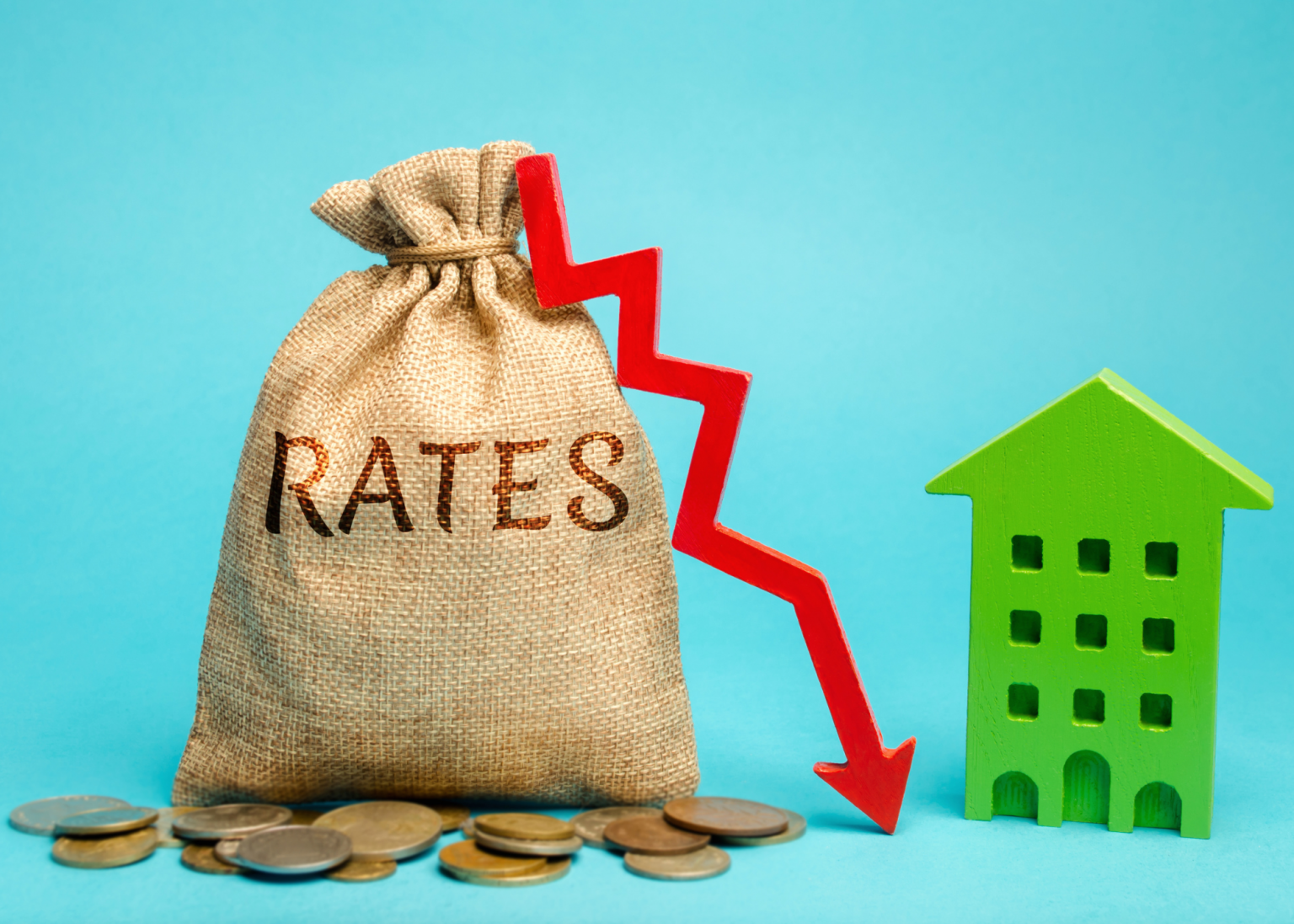 Mortgage rates have declined for the third consecutive week, accompanied by a notable surge in home purchase applications, marking an encouraging development for a housing market that had faced stagnation amid the approach of 8% mortgage rates. According to Sam Khater, Chief Economist at Freddie Mac, "For the third straight week, mortgage rates trended down, as new data indicates that inflationary pressures are receding."
After starting the week off with mortgage rates as high as 8%, this week we saw the three consecutive days of double-digit basis point reductions, bringing them to the lowest point since September on the 30 year fixed and the lowest point since August on the 15 year note.
CPI Report
Tuesday's CPI report for October brought optimistic news for rates, as the data indicates inflation is slowing down and consumer prices are rising at the the lowest pace in two years. While November's Fed meeting ended with Chairman Jerome Powell not ruling out a possible rate hike in December, the data shows this outcome to not be likely, as "the Federal Reserve remains committed to being data dependent' per economist Jiayi Xu from Realtor.com.
Housing Market
With the housing market mostly dormant over the last several weeks, this recent trend and drop in rates appears to have brought back some motivation for homebuyers. According to MBA president Bob Broeksmit, mortgage applications as a whole are at their highest level in over a month. A separate report from the Mortgage Bankers Association revealed a 2.8% increase in applications for home purchase or refinance, reaching the highest level in five weeks. Lisa Sturtevant, Chief Economist for Bright MLS, anticipates that the spring will bring more listings and lower mortgage rates for patient homebuyers.
Looking forward
With Thanksgiving just around the corner, and minimal economic news expected, we anticipate little movement in rates for the upcoming week. The current trend in rates is viewed with gratitude, offering a glimmer of hope for the positive momentum to persist, potentially leading to further declines as the new year approaches.
today's mortgage rates: november 17, 2023
Mortgage rates experienced a decline across all loan products.
| | | | |
| --- | --- | --- | --- |
| Product | Rate | Last Week | Change |
| 30-year fixed | 6.99% | 7.56% | ⇩ – 0.57 |
| 15-year fixed | 6.75% | 6.92% | ⇩ – 0.17 |
| 30-year jumbo | 7.25% | 7.87% | ⇩ – 0.62 |
| 5/1 ARM | 6.875% | 7.21% | ⇩ – 0.335 |
| 30-year FHA | 5.99% | 6.91% | ⇩ – 0.92 |
| 30-year VA | 6.24% | 6.74% | ⇩ – 0.50 |
DISCLAIMER: ALL LOANS ARE SUBJECT TO CREDIT APPROVAL. INTEREST RATES ARE SUBJECT TO CHANGE DAILY AND WITHOUT NOTICE. CURRENT INTEREST RATES SHOWN ARE INDICATIVE OF MARKET CONDITIONS AND INDIVIDUAL QUALIFICATIONS AND WILL VARY UPON YOUR LOCK-IN PERIOD, LOAN TYPE, CREDIT SCORE, LOAN TO VALUE, PURPOSE, AND LENDING SOURCE.
30-year fixed-rate mortgages
Currently, the 30-year fixed-rate mortgage stands at 6.99%, showing a decline of 57 basis points compared to the previous week. Although its interest rate surpasses that of the 15-year mortgage, numerous buyers prefer the 30-year option due to its ability to offer more economically feasible monthly payments.
15-year fixed-rate mortgages
The present interest rate for a 15-year fixed-rate mortgage is 6.75%, indicating a reduction of 17 basis points compared to the previous week. Opting for a 15-year mortgage allows borrowers to expedite their loan repayment compared to the 30-year alternative. Despite resulting in higher monthly payments, this choice significantly reduces the overall interest paid throughout the loan's term.
30-year jumbo mortgages
The interest rate for a 30-year jumbo loan has experienced a decline of 62 basis points, currently settling at 7.25%. Typically, jumbo loans come with elevated interest rates owing to their larger loan amounts. However, the current rate is in line with the average for a 30-year fixed-rate mortgage.
5/1 adjustable-rate mortgages
At present, the interest rate for a 5/1 adjustable-rate mortgage (ARM) is 6.875%, signifying a decrease of 33.5 basis points from the previous week. Typically, adjustable-rate mortgages come with lower interest rates compared to fixed-rate mortgages, and the current margin is 27 basis points in relation to a 30-year fixed-rate mortgage.
Use our free mortgage and amortization calculators to calculate your monthly payment, including insurance, taxes, and interest.
Get My Free Rate Quote