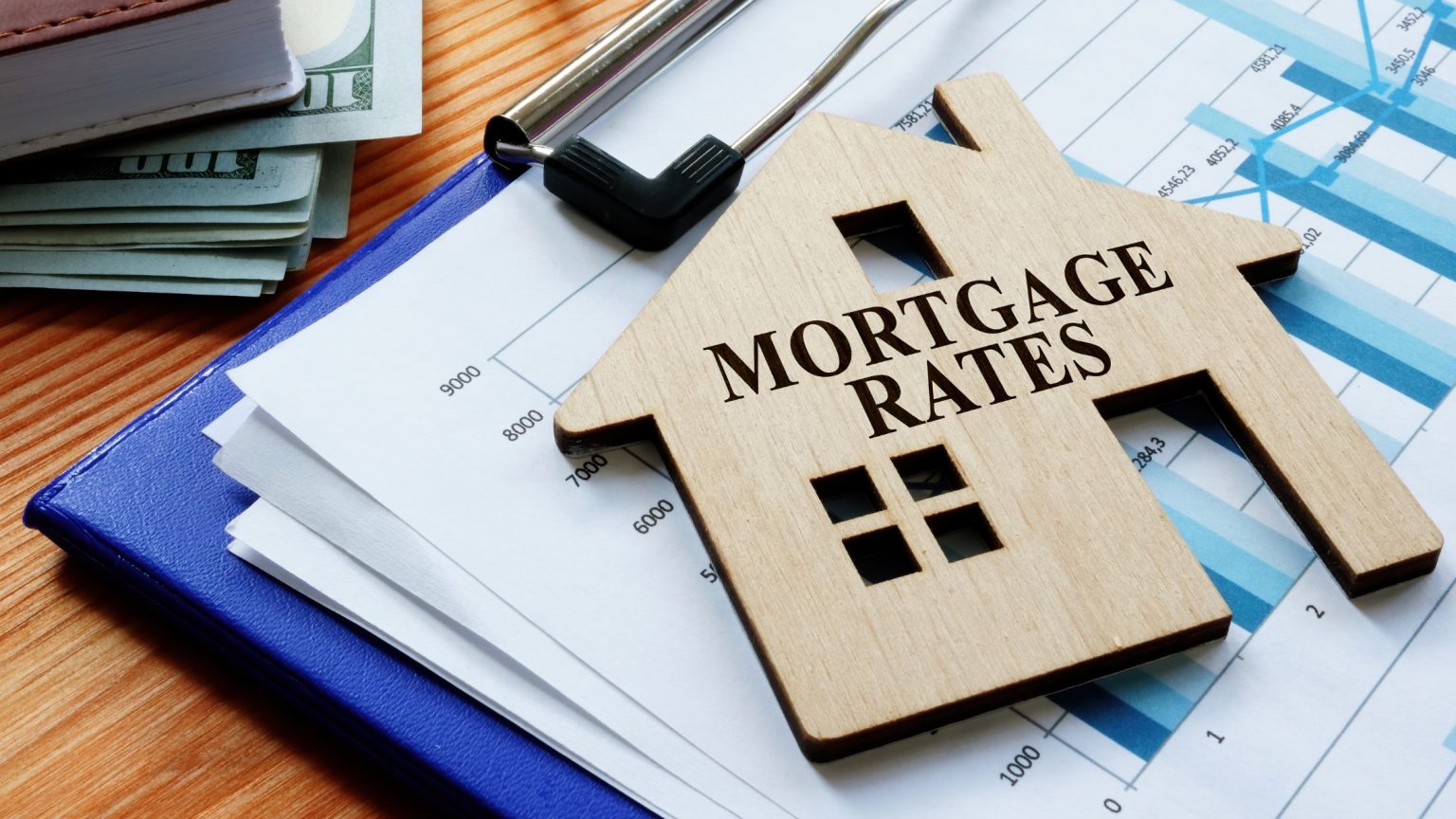 The Federal Reserve increased its key federal funds rate by 0.25% on Wednesday, marking its 10th consecutive rate hike in just over a year. They also hinted that the current rate tightening cycle may be at its end.
The Fed chair believes that the recent collapse of three large banks will make other banks more cautious with lending, which may slow the economy and reduce the need for the Fed to raise rates further. However, mortgage rates are not directly affected by the Fed's decisions and are actually at their lowest point in weeks.
Today's Mortgage Rates: May 4, 2023
Today's mortgage rates have seen a significant decline across all terms compared to the previous week. Mortgage rates for May 4, 2023, are listed below.
30 Yr. Fixed: 6.24%
15 Yr. Fixed: 5.65%
30 Yr. Jumbo: 5.90%
5/1 ARM: 6.47%
30 Yr. FHA: 5.83%
30 Yr. VA: 5.84%
DISCLAIMER: ALL LOANS ARE SUBJECT TO CREDIT APPROVAL. INTEREST RATES ARE SUBJECT TO CHANGE DAILY AND WITHOUT NOTICE. CURRENT INTEREST RATES SHOWN ARE INDICATIVE OF MARKET CONDITIONS AND INDIVIDUAL QUALIFICATIONS AND WILL VARY UPON YOUR LOCK-IN PERIOD, LOAN TYPE, CREDIT SCORE, LOAN TO VALUE, PURPOSE, AND LENDING SOURCE.
30-year fixed-rate mortgages
The interest rate for the 30-year fixed-rate mortgage has decreased by 18 basis points to 6.24%. The 30-year fixed-rate mortgage is the most popular and most common mortgage term in the country. Despite carrying a higher interest rate than the 15-year fixed-rate mortgage, the 30-year fixed-rate mortgage offers a more affordable monthly payment.
15-year fixed-rate mortgages
The average interest rate for a 15-year fixed-rate mortgage is currently 5.65%. In contrast to a 30-year fixed mortgage, a 15-year fixed mortgage offers a shorter repayment term, which may result in a higher monthly payment but less interest paid overall.
30-year jumbo mortgages
The interest rate for a 30-year fixed jumbo loan decreased by 10 basis points to 5.90%. Jumbo loans typically carry higher interest rates compared to conventional loans because you're borrowing a larger amount. However, due to current economic conditions, jumbo loan rates are currently 34 basis points lower than 30-year fixed loan rates.
5/1 adjustable-rate mortgages
The average interest rate for a 5/1 adjustable-rate mortgage (ARM) is 6.47%. Adjustable-rate mortgages tend to have lower interest rates than fixed-rate mortgages, but today's ARM rate is slightly higher than the average 30-year fixed-rate mortgage. The interest rate on adjustable-rate mortgages can change based on the loan's terms and market conditions. So, if you plan to sell or refinance your property before the rate changes, choosing an ARM could be a good idea. But if you don't, you might end up with a higher interest rate if market rates go up.
Get a free rate quote or fill out our online loan application below to get pre-approved in 24 hours.
Use our free mortgage and amortization calculators to determine your monthly payment, including mortgage insurance, taxes, interest, and more.
Get My Free Rate Quote