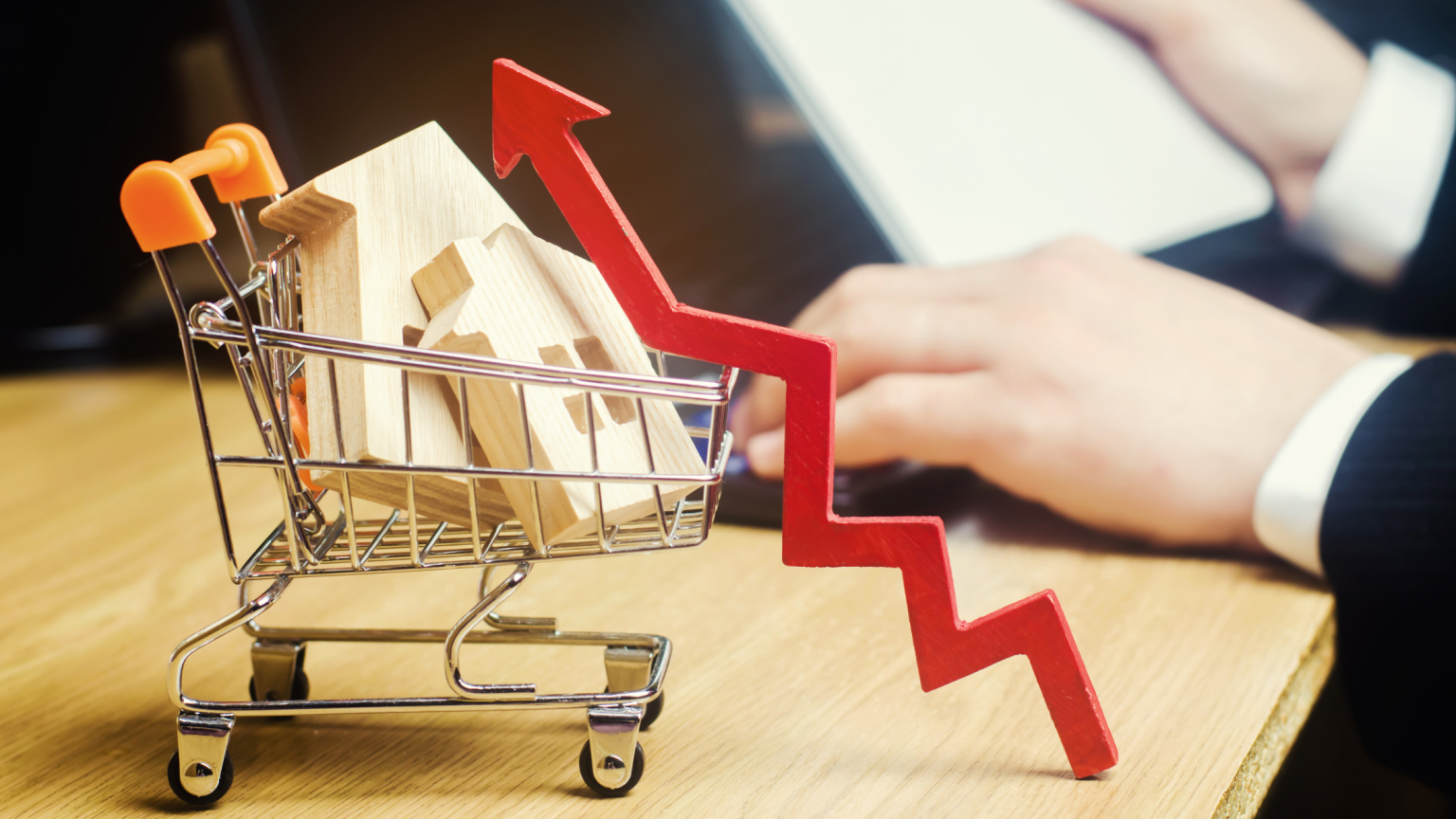 Remember when we were worried about mortgage rates reaching 7%? Well, now they're getting closer to 8%.
Because mortgage rates are the highest they've been in twenty years, it's becoming a lot harder for a majority of Americans to afford a home. According to new data from the Mortgage Bankers Association, buyer demand is at the lowest level since 1995.
In July, existing home sales experienced a further decline. This occurrence can be attributed to homeowners who have secured lower-interest mortgages opting to refrain from placing their homes on the market. Recent data from the National Association of Realtors indicates a substantial decrease of 16.6% in sales of previously owned homes when compared to July 2022.
Looking at the positive side, the number of homes available for sale is at its highest point all year, and it seems like this trend will continue into September. Currently, there are 495,000 single-family homes that are available on the market.
Builders are taking advantage of today's low-inventory market, driving new home sales up to a 17-month high. This trend is driven by buyers who are increasingly exploring new construction homes in the face of a historically low supply of existing homes. For those looking to buy, you can maximize this opportunity by getting pre-approved and exploring new construction options.
today's mortgage rates: August 24, 2023
Mortgage interest rates continue to rise across all terms. Today's average rates are listed below.
30 Yr. Fixed: 7.11%
15 Yr. Fixed: 6.50%
30 Yr. Jumbo: 7.10%
5/1 ARM: 6.93%
30 Yr. FHA: 6.74%
30 Yr. VA: 6.73%
DISCLAIMER: ALL LOANS ARE SUBJECT TO CREDIT APPROVAL. INTEREST RATES ARE SUBJECT TO CHANGE DAILY AND WITHOUT NOTICE. CURRENT INTEREST RATES SHOWN ARE INDICATIVE OF MARKET CONDITIONS AND INDIVIDUAL QUALIFICATIONS AND WILL VARY UPON YOUR LOCK-IN PERIOD, LOAN TYPE, CREDIT SCORE, LOAN TO VALUE, PURPOSE, AND LENDING SOURCE.
30-year fixed-rate mortgages
The interest rate for a 30-year fixed-rate mortgage went up slightly from 7.01% last week to 7.11% today. The 30-year fixed-rate mortgage is the most popular loan term in the country. Despite having a higher interest rate compared to the 15-year fixed-rate mortgage, it offers the advantage of a more budget-friendly monthly payment.
15-year fixed-rate mortgages
The interest rate for a 15-year fixed-rate mortgage has risen to 6.50%, marking a 10 basis point increase from the previous week. Choosing a 15-year fixed mortgage lets borrowers pay off the loan faster than a 30-year fixed mortgage. This leads to bigger monthly payments, but it also means paying less overall interest throughout the loan.
30-year jumbo mortgages
The interest rate for a 30-year fixed jumbo loan has risen to 7.10%, going up by 10 basis points from the previous week. Jumbo loans often have higher interest rates because they're for larger loan amounts. What's worth noting is that the current jumbo loan rates are just 1 basis point lower than the rates for regular 30-year fixed loans.
5/1 adjustable-rate mortgages
The interest rate for a 5/1 adjustable-rate mortgage (ARM) went up by 3 basis points, now at 6.93% from last week. Normally, ARMs have lower interest rates than fixed-rate mortgages, but right now, the difference is only 18 basis points when compared to a 30-year fixed-rate mortgage. Remember, the ARM rate can fluctuate based on the loan terms and market conditions, so it might increase or decrease later on.
Questions? Live chat with one of our loan consultants for personalized advice. Use our free mortgage and amortization calculators to calculate your monthly payment, including insurance, taxes, and interest.
Get My Free Rate Quote