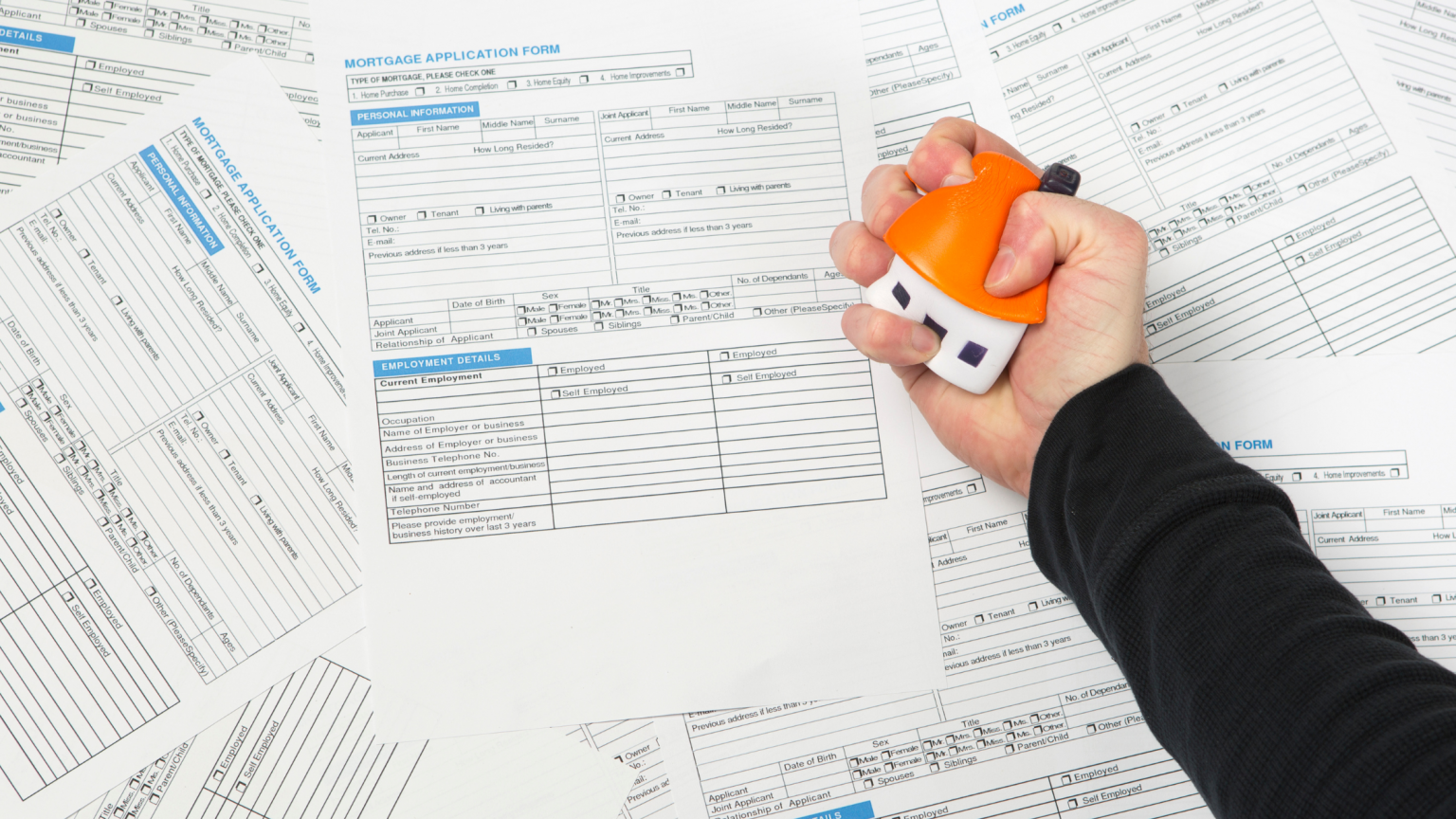 For the third week in a row, mortgage rates in the U.S. went up, but they stayed just below the 7% mark. Elevated interest rates in the wake of the Federal Reserve's aggressive rate-hiking campaign have taken home affordability to its lowest level in decades.
This has made it harder for many people to afford homes, as the cost of getting a mortgage has gone up, and people who locked in mortgages at lower rates are now hesitant to sell their homes. The combination of low inventory and higher costs has made it tough for prospective homebuyers.
"There is no doubt continued high rates will prolong affordability challenges longer than expected," said Sam Khater, Freddie Mac's chief economist. "However, upward pressure on rates is the product of a resilient economy with low unemployment and strong wage growth, which historically has kept purchase demand solid."
today's mortgage rates: August 11, 2023
Mortgage interest rates have decreased slightly across all terms. The average rates for today are listed below:
30 Yr. Fixed: 6.89%
15 Yr. Fixed: 6.23%
30 Yr. Jumbo: 6.90%
5/1 ARM: 6.75%
30 Yr. FHA: 6.55%
30 Yr. VA: 6.57%
DISCLAIMER: ALL LOANS ARE SUBJECT TO CREDIT APPROVAL. INTEREST RATES ARE SUBJECT TO CHANGE DAILY AND WITHOUT NOTICE. CURRENT INTEREST RATES SHOWN ARE INDICATIVE OF MARKET CONDITIONS AND INDIVIDUAL QUALIFICATIONS AND WILL VARY UPON YOUR LOCK-IN PERIOD, LOAN TYPE, CREDIT SCORE, LOAN TO VALUE, PURPOSE, AND LENDING SOURCE.
30-year fixed-rate mortgages
The interest rate for a 30-year fixed-rate mortgage decreased slightly, from 6.95% last week to 6.89% today. This type of mortgage is the most popular loan term in the country. Despite having a higher interest rate compared to the 15-year fixed-rate mortgage, it offers the advantage of a more budget-friendly monthly payment.
15-year fixed-rate mortgages
The interest rate on a 15-year fixed-rate mortgage is now 6.23%, going down by 12 basis points from last week. Choosing a 15-year fixed mortgage lets borrowers pay off the loan faster than a 30-year fixed mortgage. This leads to bigger monthly payments, but it also means paying less overall interest throughout the loan.
30-year jumbo mortgages
The interest rate for a 30-year fixed jumbo loan has gone up to 6.98%, showing a decrease of 8 basis points compared to last week. Jumbo loans usually have higher interest rates because they're meant for larger loan amounts. What's intriguing is that the current jumbo loan rates are just 9 basis points higher than the rates for regular 30-year fixed loans.
5/1 adjustable-rate mortgages
The interest rate for a 5/1 adjustable-rate mortgage (ARM) has dropped to 6.75%, which is just 5 basis points lower than last week. Normally, ARMs have lower interest rates than fixed-rate mortgages, but right now, the gap is only 14 basis points when compared to a 30-year fixed-rate mortgage. Remember, the ARM rate can change based on the loan terms and market conditions, so it might go up or down later on.
When will mortgage rates go down?
Mortgage rates experienced a significant surge in 2022 and have displayed notable volatility throughout 2023. However, they are expected to trend down later this year.
In June 2023, the Consumer Price Index increased by 3% year-over-year compared to the previous month. This increase was slower than the previous month, which is good news for borrowers and the economy in general.
As inflation goes down, it's likely that mortgage rates will also decrease. While waiting for mortgage rates to go down, homeowners who want to leverage their home's value for big expenses like home renovations might consider a home equity line of credit (HELOC).
A HELOC is a flexible way for homeowners to borrow against their home's equity. It works like a revolving line of credit, similar to a credit card, and allows you to maintain the low interest rate on your primary mortgage, unlike a cash-out refinance.
Right now, HELOC rates are quite low compared to other financing options like credit cards and personal loans. Ask us about our home equity loan offerings to discover the best choice for your needs.
Questions? Live chat with one of our loan consultants for personalized advice. Use our free mortgage and amortization calculators to calculate your monthly payment, including insurance, taxes, and interest.
Get My Free Rate Quote