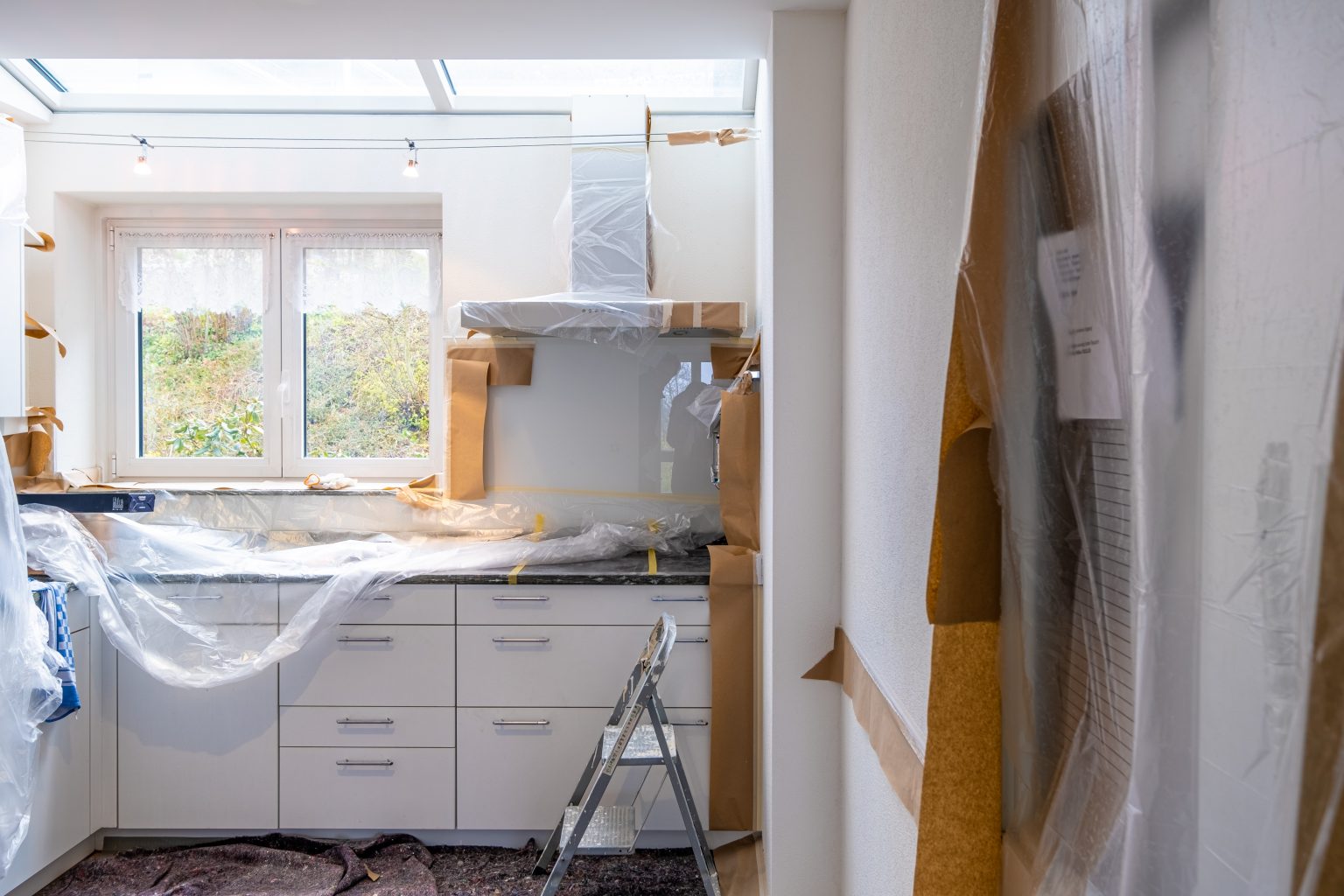 Looking to make some major home improvements? With a cash-out refinance, you can refinance your mortgage for more than you owe and pocket the difference in cash. You can do anything you want with the money you take from your equity, but the most common reason for a cash-out refinance is home repairs and renovations.
When you conduct home repairs and renovations that qualify as capital improvements, you can increase the market value of your property, thus building equity with equity. In addition to adding value to your home, capital improvements can increase the cost basis of your property, which in turn reduces the tax burden when it is sold.
Before starting your next project, let's determine what qualifies as a capital improvement and discuss the many benefits of cash-out refinancing for home improvements.
What is a capital improvement?
As defined by the Internal Revenue Service (IRS), a capital improvement is any permanent addition or alteration that adds to the value of your home, prolongs its useful life, or adapts it to new uses.
Examples of qualified capital improvements include adding or renovating a bedroom, bathroom, garage, porch, or deck. Other IRS-approved projects include adding new built-in appliances, wall-to-wall carpeting or flooring, or improvements to the home's exterior, such as replacing the roof, satellite dish, siding, or storm windows. Installing an in-ground swimming pool, general landscaping, or building a fence to enclose the yard may also qualify as a capital improvement.
In addition to adding value to your home, cash-out refinancing to fund home improvements comes with many added benefits.
Benefits of cash-out refinancing for home improvements
The benefits of cash-out refinancing to conduct home improvements and renovations include:
Low-cost home improvements: A cash-out refinance is a low-cost way to make home improvements when you don't have the cash on hand. Interest rates are typically much lower for a refinance compared to a personal loan or a credit card.
Access to lots of cash: The biggest upside of a cash-out refinance is that you're pocketing cash from the equity you've already built up in your home. You may also be able to get more cash out than with a personal loan, meaning you can conduct more expensive home renovations and further increase the value of your home.
Equity building: You can build back equity relatively quickly if your home improvements and renovations add value to your home.
Tax deductions: The IRS grants special tax treatment to qualified capital improvements, distinguishing them from ordinary repairs. All capital improvements to your home are tax-deductible but you cannot claim the deduction until you sell it when the cost of additions and other improvements are added to the cost basis of your property.
Capital improvements vs. repairs
It's important to note the difference between a necessary repair and a capital improvement. In general, a repair is simple maintenance that upholds the property's value. According to the IRS, you cannot include the following in your cost basis:
Any costs of repairs or maintenance that are necessary to keep your home in good condition but don't add to its value or prolong its life. Examples include painting, fixing leaks, filling holes or cracks, or replacing broken hardware.
Any costs of any improvements that are no longer part of your home (for example, wall-to-wall carpeting that you installed but later replaced).
Any costs of any improvements with a life expectancy, when installed, of less than 1 year.
In some cases, it can be especially difficult to differentiate the two. One example the IRS gives is replacing a window. Replacing broken windowpanes is a repair, but replacing the same window as part of a larger project to replace all windows in the home counts as a capital improvement. Essentially, the entire job is considered an improvement if items that would otherwise be considered repairs are done as part of an extensive remodeling or restoration of your home.
For more information, IRS Publication 523 outlines the official definition and qualifications of a capital improvement. If you're still unsure, consult with a tax professional to see whether your home improvement project is eligible.
Let's get started
Use our free mortgage and amortization calculators to determine your monthly payment, including mortgage insurance, taxes, interest, and more.
To get started with the cash-out refinance process, get a free rate quote or fill out our online loan application to get pre-approved!
Get My Free Rate Quote