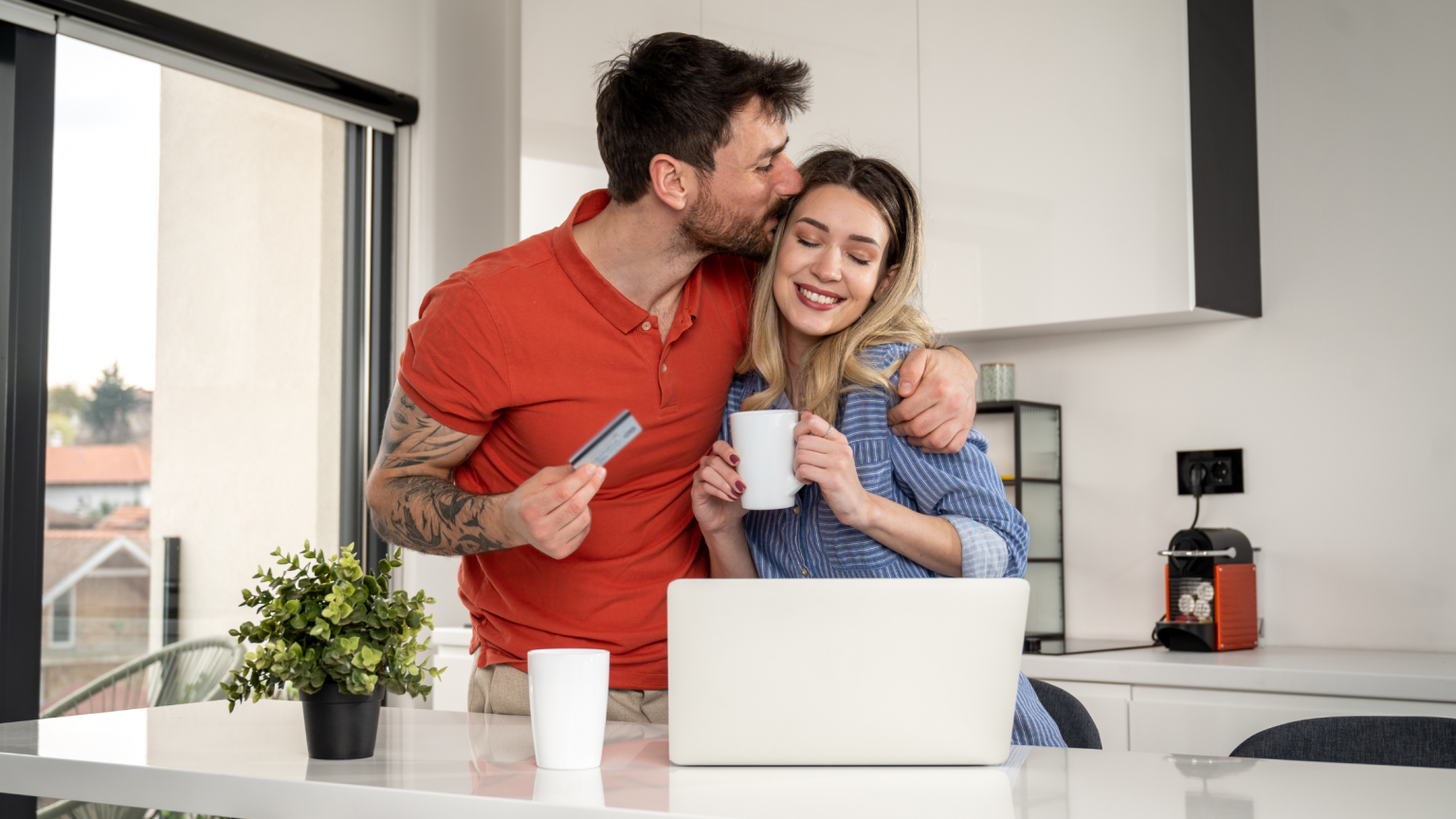 When applying for a mortgage, Loan Pronto has simplified the loan process to provide a quick and hassle-free experience. With our user-friendly online platform and dedicated team of mortgage professionals, we make securing a loan faster and easier than ever before.
Let's take a closer look at what Loan Pronto's application and loan process entails:
Quick, Easy Access to Live Rate Quotes
At Loan Pronto, we understand that time is of the essence. That's why we offer 24/7/365 access to real-time pricing on our website. With just a click of a button, you can explore our live rate quotes and find the most suitable option for your needs.
Pre-Approval in Minutes
Gone are the days of lengthy application processes. Our online application allows you to apply in as little as 5 minutes. Plus, 95% of our pre-approvals are issued within 30 minutes of application, ensuring you receive a prompt response. Even on weekends, our qualified loan officers are available to assist you.
Easily Connect and Chat with Our Loan Officers
We value your time and strive to provide personalized solutions. That's why we offer you the convenience of chatting directly with our loan consultants on our website. In just a 15-minute consultation, our loan experts will delve into your specific circumstances, gaining a deep understanding of your needs. Connect with our loan officers today and experience the ease of obtaining expert advice from the comfort of your own home.
100% Online Application and Document Uploading Process
Embracing the power of technology, Loan Pronto enables you to apply for a mortgage from the convenience of your phone, tablet, or desktop. Our streamlined digital platform allows for easy document uploading and signing, eliminating the need for printing, scanning, or faxing. Rest assured, your information is securely stored in your personal portal. While we do have a fax machine available, 98% of our clients opt for the paperless route.
Product Selection
With Loan Pronto, you won't be left navigating the mortgage process alone. Our team will guide you through the various loan options available and help you select the program and product that aligns with your financial goals.
Documents, Lock, and Your Appraisal
Once you've chosen your loan program, we'll email you a link to eSign all the necessary disclosures. You can complete this step from any device. Additionally, we provide you with a Digital Portal where you can effortlessly upload or capture images of the required documents. Typically, we'll need 30 days of pay stubs and 2 months of bank statements. After receiving your documents, we'll lock in your rate and proceed with ordering the appraisal, if necessary.
Underwriting Process
Our dedicated Account Managers will expertly navigate you through the underwriting process. They'll handle third-party verifications on your behalf and prepare all the required legal documentation, ensuring a smooth and efficient process.
Loan Closing
Once the appraisal is complete and the lender approves your loan, we're ready for closing. At Loan Pronto, we prioritize your convenience. That's why most of our customers opt to close their loans at their homes after regular work hours. This means you won't have to take time off from work or close at a random office.
Loan Pronto offers a quick and easy mortgage experience. With our fully-digital platform, access real-time rate quotes 24/7, live chat with mortgage professionals, and complete our online application in minutes. Our dedicated team will guide you through personalized product selection, underwriting, and closing, ensuring a smooth journey.
On average, we clear loans for closing within 14 days, with most loans closing in just 21 days. Experience the convenience and efficiency of Loan Pronto, where securing a mortgage becomes a seamless and stress-free experience.
Get My Free Rate Quote