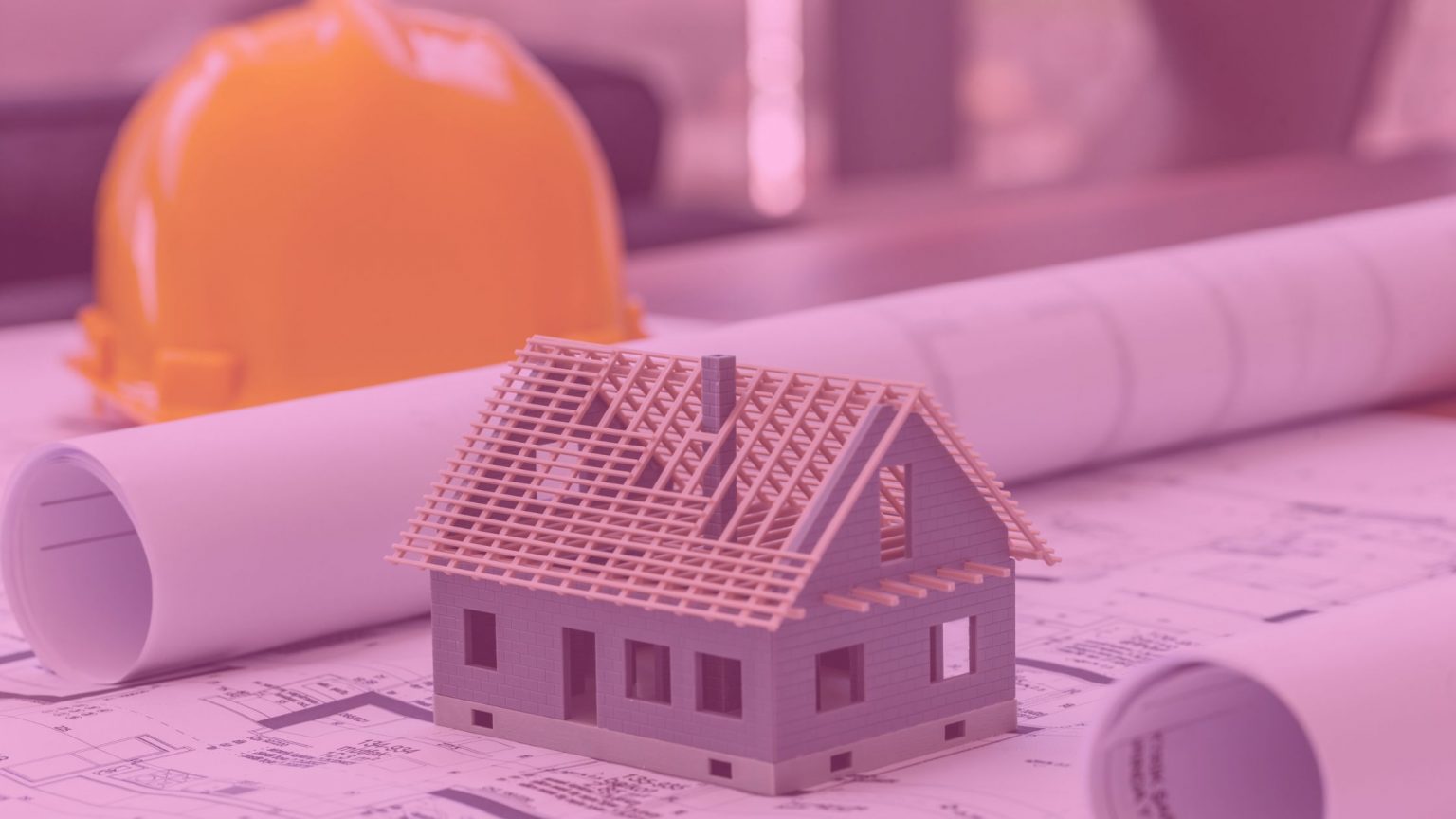 Why settle for someone else's idea of a perfect home when you can build your own? A construction loan gives you the power to design and build the home you've always dreamed of. Say goodbye to cookie-cutter houses and hello to a space that's tailored to your unique love story.
What is a construction loan?
Unlike a traditional mortgage, a construction loan is a short-term, higher-interest loan that covers the costs of building a residential property. The loan typically lasts for one year, during which time the property must be built, and a certificate of occupancy must be issued.
It's important to note that construction loans come with stricter qualifications and higher interest rates compared to traditional mortgages, often requiring a minimum down payment of 20%.
how do construction loans work?
New construction loans are not secured against your completed property and, therefore, pose a greater risk to lenders. For this reason, the application and approval processes for a construction loan are more complex. The lender will likely inspect your architectural plans and evaluate your financial situation before approving financing. You'll also need to provide an estimated construction timeline and budget.
After you're approved for a construction loan, the funds won't be given to you as a lump sum. Instead, the lender will make payments to your builder through a series of draws or installments as they complete various stages of construction. In other words, construction loans work like a line of credit. Draws are scheduled based on the construction timeline, and an inspector will evaluate the status of construction prior to each payment.
During construction, you'll only pay interest on the drawn funds, not the entire loan amount. Once construction is complete, you can convert the loan into a permanent mortgage, repaying both the principal and interest.
Types of construction loans
Construction-only loan: A construction-only loan is a short-term loan with higher interest that only covers the costs of building a home. Once the home is complete, you're responsible for paying the loan in full (usually within a year) or securing permanent financing with a mortgage.
Construction-to-permanent loan: Also known as a single-close loan, a construction-to-permanent loan combines your construction costs and permanent mortgage into one loan. By converting to a permanent mortgage once construction is complete, this type of construction loan eliminates the need for two separate loans, saving you both time and money.
Renovation loan: Renovation loans enable you to finance the costs associated with upgrading an existing home rather than building a new one. Two popular types of rehabilitation loans are the FHA 203(k) loan and Fannie Mae HomeStyle renovation loan.
Take the leap this Valentine's Day and make your dream home a reality with a new home construction loan.
Get a free rate quote or fill out our online loan application to get pre-approved.
Get My Free Rate Quote