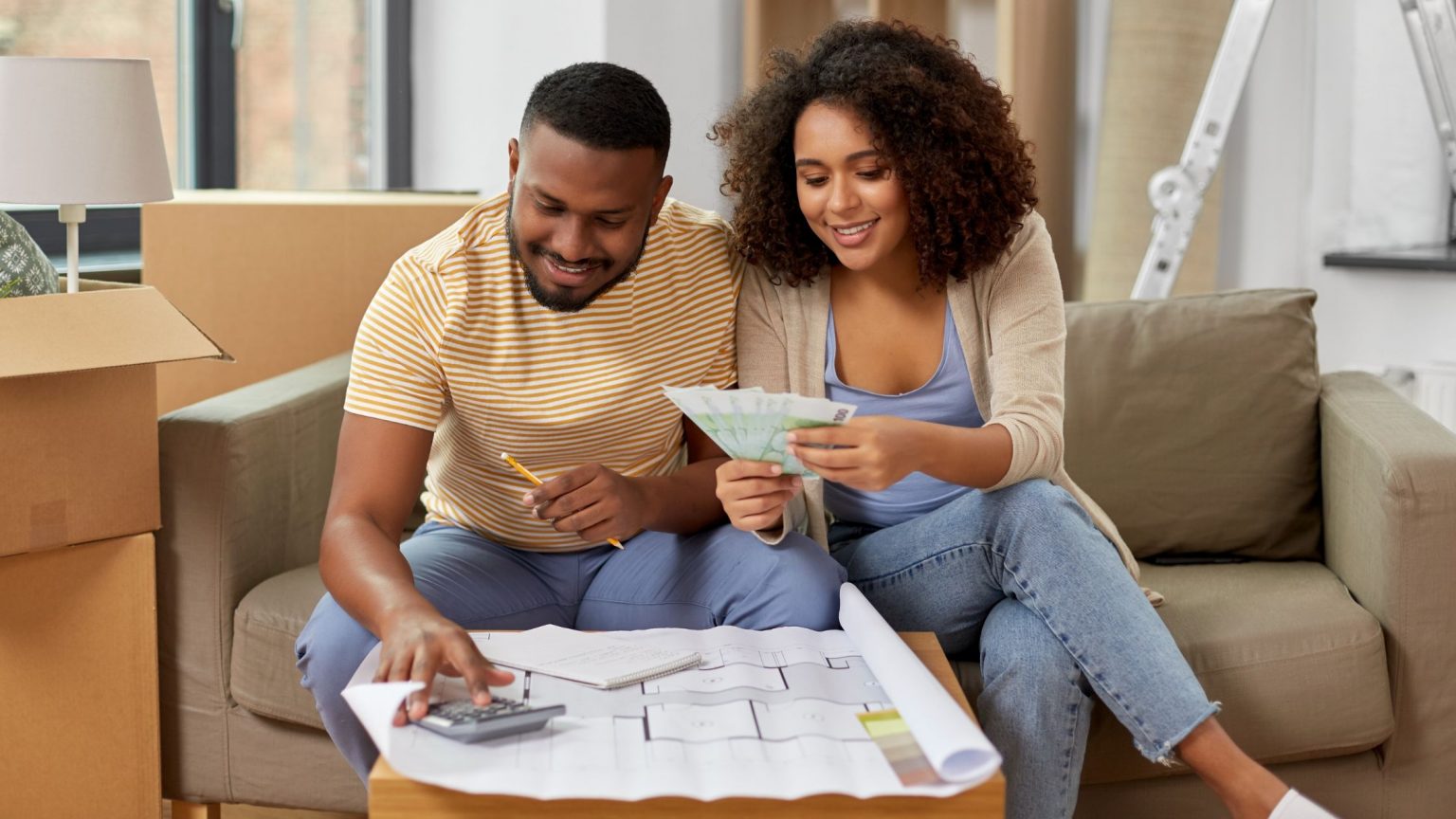 If you'd rather build a home than purchase an existing one, your lender might steer you toward a construction loan. One type of construction loan, a construction-to-permanent loan, is a great option for homebuyers looking to achieve their homeownership dreams in a competitive real estate market with limited inventory.
Here's everything you need to know about what a construction-to-permanent loan is, how it works, and its pros and cons.
What is a construction-to-permanent loan?
A construction-to-permanent loan, also known as a single-close loan, allows you to combine your construction costs and permanent mortgage into one loan, with no extra closing costs. This type of construction loan eliminates the need for two separate loans, saving you time and money in the process.
Normally, you'd need a construction loan to purchase the land and build a home on it, and a separate mortgage to finance the finished home. A construction-to-permanent loan accomplishes both goals. By converting the loan to a permanent mortgage once construction is complete, a construction-to-permanent loan simplifies the financing process with one loan and one closing transaction.
In short, a construction loan is used to finance the construction of a new home, whereas a traditional mortgage is used to finance the purchase of an already-built home. If you're looking to build a customized home from scratch on a chosen lot using your selection of contractors, a construction-to-permanent loan might be right for you.
How does a construction-to-permanent loan work?
The approval process for a construction-to-permanent loan is similar to the approval process of any other traditional mortgage. Once you've applied for a construction loan, your lender will review your financials along with the contracts, specifications, and project timelines for your new home.
Unlike conventional loans, however, construction-to-permanent loan funds are not provided in a single lump sum. Instead, the funds are paid out in smaller installments, known as draws, throughout the construction process.
During construction, the money is disbursed as each phase is completed or as the funds are needed. As the borrower, you'll make interest-only payments on the disbursed funds, deferring the principal until after construction is complete.
Once construction is complete and you've moved in, the loan will convert into a permanent mortgage, and you'll start making payments that cover both principal and interest.
Pros of a construction-to-permanent loan
Save time and money: The biggest advantage of a single-close construction loan is that the construction loan and the permanent loan are rolled into one mortgage with one set of closing costs, saving you time and money in the process.
Protection against rising interest rates: With a construction-to-permanent loan, you can lock in your permanent mortgage interest rate months in advance, giving you added protection against rising rates.
Interest-only payments during construction: During construction, you'll only pay interest on the already distributed funds, meaning you're not expected to make a full mortgage payment until the house is complete.
Flexibility: Construction loans tend to be more flexible in terms of loan terms and guidelines compared to traditional mortgage loans.
Cons of a construction-to-permanent loan
Larger down payment requirements: Typically, construction-to-permanent loans require a substantial down payment. You may need 20% down or more to get approved.
Higher interest rates: Interest rates on construction-to-permanent loans tend to be higher than with conventional loans.
Extensive documentation: A construction-to-permanent loan will likely require more extensive documentation than with a traditional mortgage loan. Along with providing your financial documents, your lender will request contracts, plans and specifications for your new home, permits, insurance documentation, and more.
the bottom line
If you don't want to purchase an existing home and prefer to uniquely design and construct a new house from the ground up, this loan program might be right for you. Whether you're looking to convert your construction loan into a permanent mortgage or are interested in financing a new build, contact one of our trusted mortgage consultants today to discuss your options.
Let's get started
Use our free mortgage and amortization calculators to determine your monthly payment, including mortgage insurance, taxes, interest, and more.To get started with the mortgage loan process, get a free rate quote or fill out our online loan application to get pre-approved.
Get My Free Rate Quote