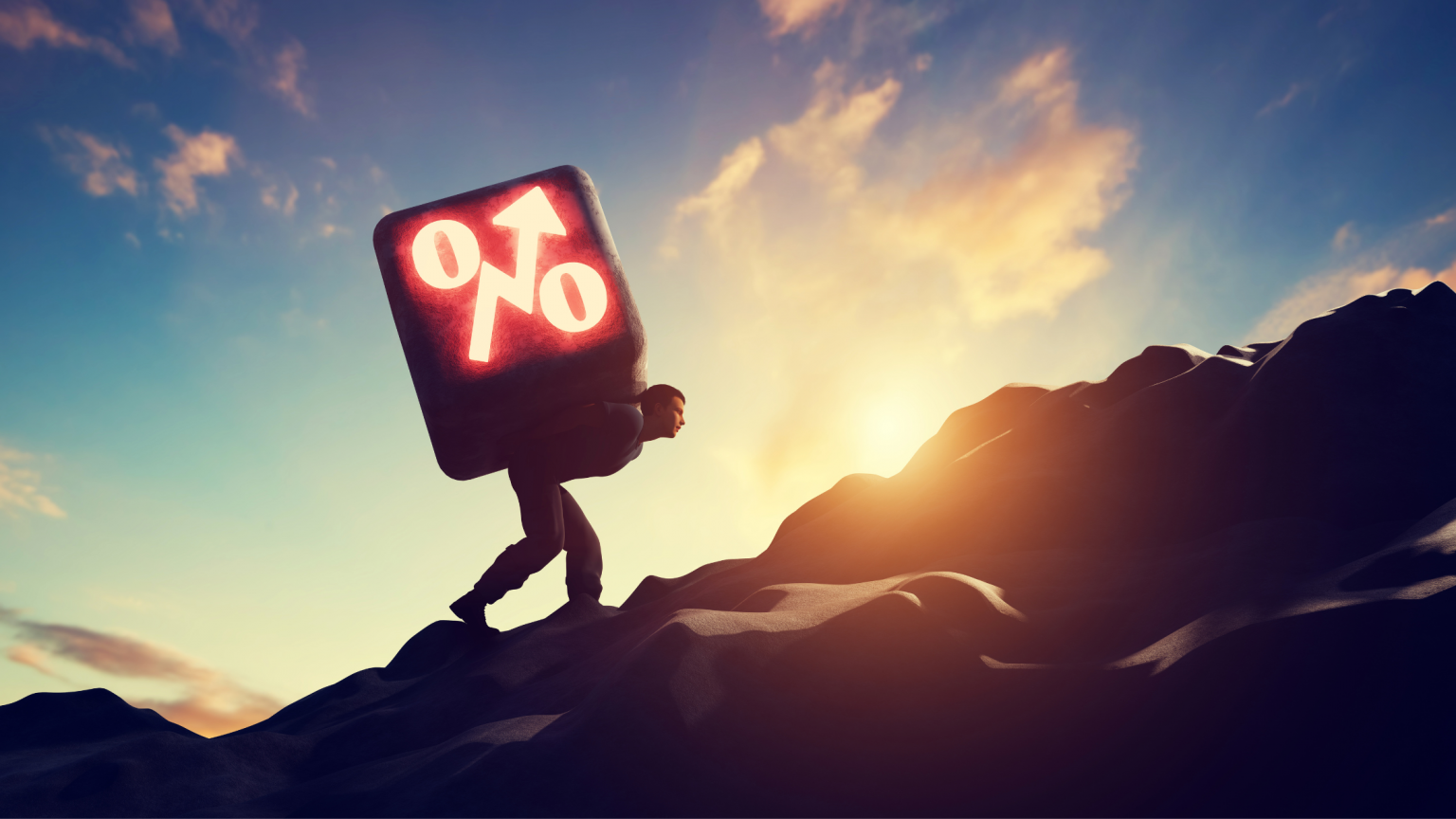 Rates are climbing once again, but rest assured, we're here to keep you informed with the latest updates.
Just last week, mortgage rates went from a 21-year high to the lowest level in three weeks, though it wasn't enough to rejuvenate mortgage demand. Now, for most loan terms, they're back above 7%.
According to the Mortgage Bankers Association (MBA), mortgage loan application volume fell by 2.9% on a seasonally adjusted basis from one week earlier to the lowest level since December 1996.
This week, mortgage rates are going up again, and more economic data in the next few days could impact them further. It seems like 7% is the new normal for mortgage rates, at least for now. 
Today's mortgage rates: SEPTEMBER 8, 2023
As usual, mortgage rates have risen across all loan terms. Here are today's rates:
30 Yr. Fixed: 7.29%
15 Yr. Fixed: 6.67%
30 Yr. Jumbo: 7.33%
5/1 ARM: 7.05%
30 Yr. FHA: 6.77%
30 Yr. VA: 6.80%
DISCLAIMER: ALL LOANS ARE SUBJECT TO CREDIT APPROVAL. INTEREST RATES ARE SUBJECT TO CHANGE DAILY AND WITHOUT NOTICE. CURRENT INTEREST RATES SHOWN ARE INDICATIVE OF MARKET CONDITIONS AND INDIVIDUAL QUALIFICATIONS AND WILL VARY UPON YOUR LOCK-IN PERIOD, LOAN TYPE, CREDIT SCORE, LOAN TO VALUE, PURPOSE, AND LENDING SOURCE.
30-year fixed-rate mortgages
The interest rate for a 30-year fixed-rate mortgage has rebounded to 7.29%, marking a 48 basis point surge from the previous week. Many people prefer the 30-year mortgage term because it has lower monthly payments, even though it has a higher interest rate compared to the 15-year mortgage.
15-year fixed-rate mortgages
The interest rate for a 15-year fixed-rate mortgage has also gone up by 48 basis points since last week, now standing at 6.67%. Choosing a 15-year mortgage lets borrowers pay off their loan faster than a 30-year one. While this leads to bigger monthly payments, it also means paying less total interest over the life of the loan.
30-year jumbo mortgages
Along with the 30-year fixed-rate mortgage, the interest rate for a 30-year jumbo loan has once again surpassed the 7% mark, now standing at 7.33% today. Jumbo loans typically come with higher interest rates due to their use for larger loan amounts, but they are only 4 basis points higher than the current rates for 30-year fixed loans.
5/1 adjustable-rate mortgages
The interest rate for a 5/1 adjustable-rate mortgage (ARM) has risen by 31 basis points and currently stands at 7.05%. Typically, adjustable-rate mortgages offer lower interest rates compared to fixed-rate mortgages, but right now, the difference is just 24 basis points compared to a 30-year fixed-rate mortgage.
Use our free mortgage and amortization calculators to calculate your monthly payment, including insurance, taxes, and interest.
Get My Free Rate Quote