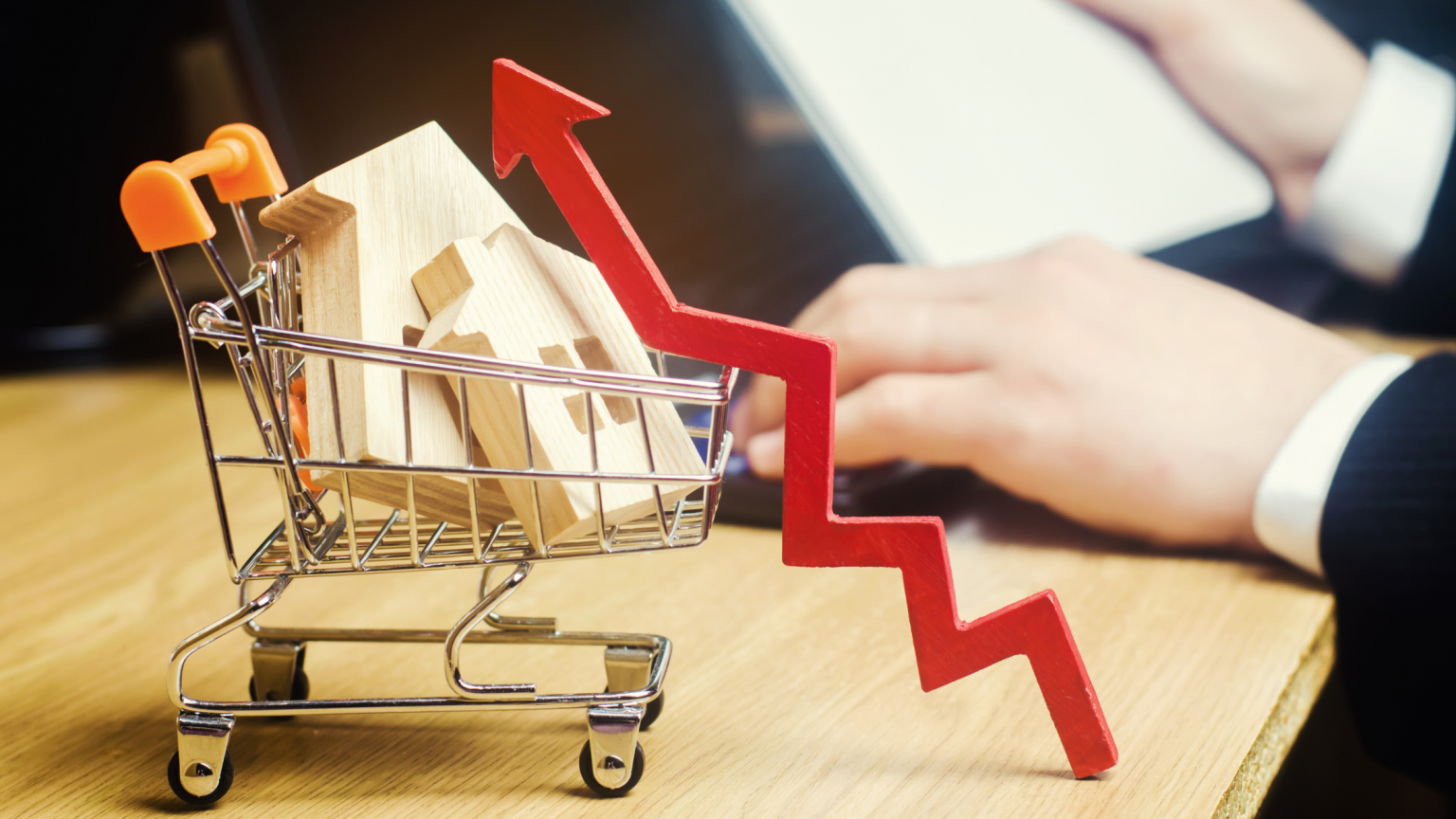 Mortgage rates climbed this week after three weeks of declines, but homebuyers are not deterred. Mortgage applications increased last week for the third straight week, according to the Mortgage Bankers Association (MBA).
New home sales have been driving purchase activity in recent months as buyers explore options beyond the existing-home market. According to a report from the U.S. Department of Housing and Urban Development and the U.S. Census Bureau, sales of newly constructed homes were up 12.2% in May from April, and up 20% from a year ago.
The strong combination of low inventory, builder incentives, and resilient demand has significantly boosted new home sales. If you're facing low inventory in your area, a new home construction loan could be a suitable solution for you. Reach out to us today to learn more about our construction loan options.
today's mortgage rates: june 30, 2023
Mortgage rates increased this week across all terms. Today's average rates are listed below.
30 Yr. Fixed: 6.79%
15 Yr. Fixed: 6.20%
30 Yr. Jumbo: 6.65%
5/1 ARM: 6.70%
30 Yr. FHA: 6.65%
30 Yr. VA: 6.72%
DISCLAIMER: ALL LOANS ARE SUBJECT TO CREDIT APPROVAL. INTEREST RATES ARE SUBJECT TO CHANGE DAILY AND WITHOUT NOTICE. CURRENT INTEREST RATES SHOWN ARE INDICATIVE OF MARKET CONDITIONS AND INDIVIDUAL QUALIFICATIONS AND WILL VARY UPON YOUR LOCK-IN PERIOD, LOAN TYPE, CREDIT SCORE, LOAN TO VALUE, PURPOSE, AND LENDING SOURCE.
30-year fixed-rate mortgages
The 30-year fixed-rate mortgage increased by 9 basis points, rising from 6.70% last week to 6.79% today. The 30-year fixed-rate mortgage is the most common mortgage loan option in the nation. Despite carrying a higher interest rate compared to the 15-year fixed-rate mortgage, the 30-year fixed-rate mortgage provides a more budget-friendly monthly payment option.
15-year fixed-rate mortgages
The average interest rate for a 15-year fixed-rate mortgage is currently 6.20%, reflecting a 13 basis point increase since last week. In comparison to a 30-year fixed mortgage, a 15-year fixed mortgage offers a shorter repayment period. This shorter term may lead to higher monthly payments but a reduced amount of total interest paid over the life of the loan.
30-year jumbo mortgages
The interest rate for a 30-year fixed jumbo loan is now 6.65%, marking a 20 basis point increase compared to last week. Normally, jumbo loans have higher interest rates due to their larger loan amounts. However, in the current economic situation, jumbo loan rates are actually 14 basis points lower than the rates for 30-year fixed loans.
5/1 adjustable-rate mortgages
The average interest rate for a 5/1 adjustable-rate mortgage (ARM) rose by 1 basis point to 6.70%. Generally, adjustable-rate mortgages tend to have lower interest rates when compared to fixed-rate mortgages. However, the current ARM rate is only 9 basis points lower than that of a 30-year fixed-rate mortgage. It is worth noting that the interest rate for adjustable-rate mortgages can vary based on the loan's terms and market conditions, as they are subject to fluctuations.
Questions? Live chat with one of our loan consultants for personalized advice. Use our free mortgage and amortization calculators to calculate your monthly payment, including insurance, taxes, and interest.
Get My Free Rate Quote