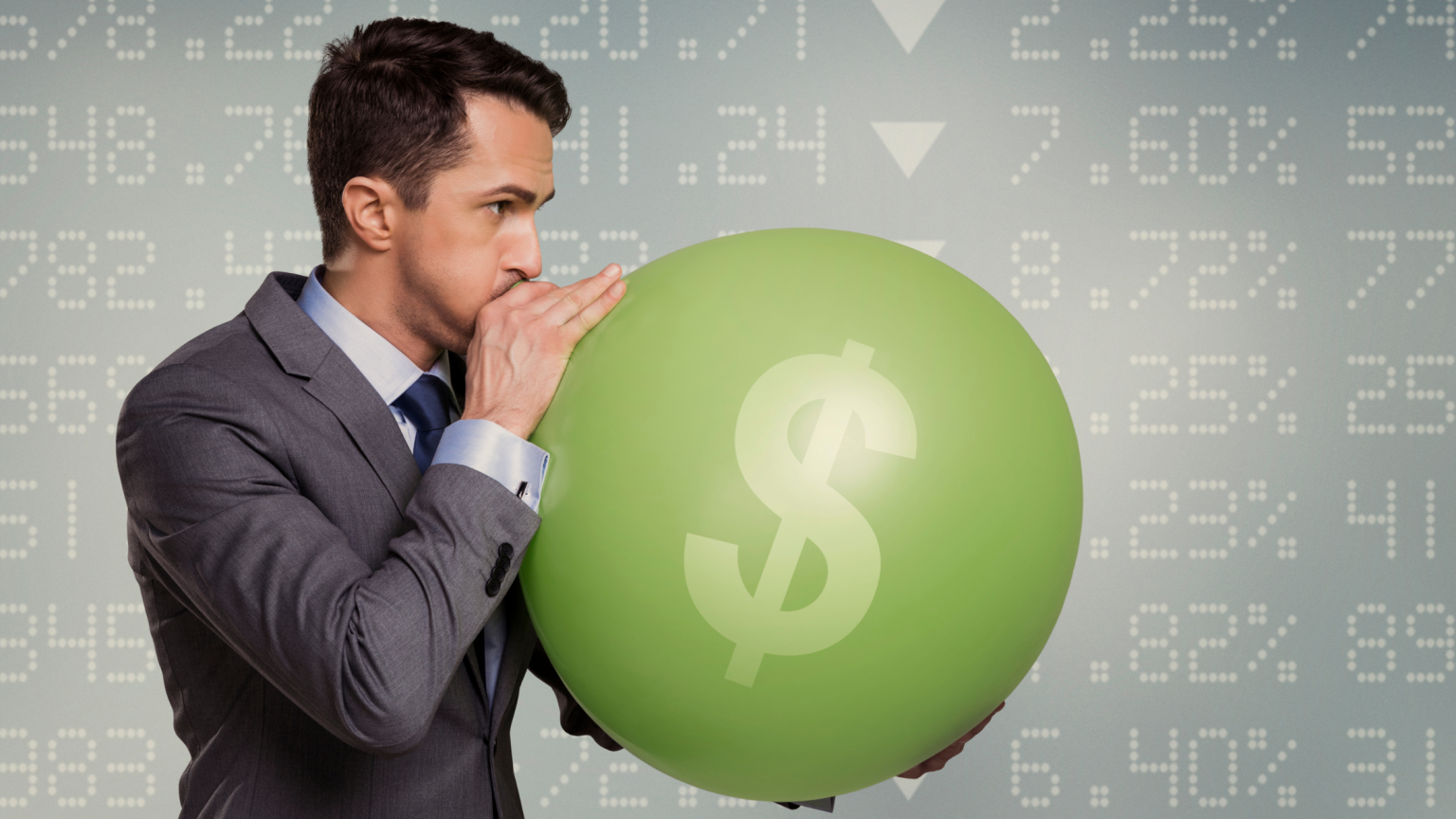 Good news came on Wednesday with the June Consumer Price Index (CPI) release. This report generally has a big impact on interest rates, and it brought some much-needed relief for consumers, the markets, and the Federal Reserve.
After reaching a 40-year high of 9.1% last year, U.S. inflation cooled for the 12th straight month in June. Consumer prices increased by 3% compared to last year, the slowest rate in over two years according to the Bureau of Labor Statistics.
The latest inflation numbers indicate that relief might finally be on the horizon. "However, increases in housing costs, which account for a large share of inflation, remain stubbornly high, mainly due to low inventory relative to demand," Freddie Mac's Chief Economist Sam Khater said in a statement.
Although mortgage rates are still high, experts predict they will start decreasing in the next few months. However, it's important for potential homebuyers to consider other factors, not just inflation when weighing their mortgage options.
today's mortgage rates: July 14, 2023
Mortgage rates remain elevated, but they have decreased across all terms this week. Here are today's average rates:
30 Yr. Fixed: 6.62%
15 Yr. Fixed: 6.03%
30 Yr. Jumbo: 6.63%
5/1 ARM: 6.70%
30 Yr. FHA: 6.25%
30 Yr. VA: 6.24%
DISCLAIMER: ALL LOANS ARE SUBJECT TO CREDIT APPROVAL. INTEREST RATES ARE SUBJECT TO CHANGE DAILY AND WITHOUT NOTICE. CURRENT INTEREST RATES SHOWN ARE INDICATIVE OF MARKET CONDITIONS AND INDIVIDUAL QUALIFICATIONS AND WILL VARY UPON YOUR LOCK-IN PERIOD, LOAN TYPE, CREDIT SCORE, LOAN TO VALUE, PURPOSE, AND LENDING SOURCE.
30-year fixed-rate mortgages
The interest rate for a 30-year fixed-rate mortgage went down by 35 basis points, going from 6.97% last week to 6.62% today. The 30-year fixed-rate mortgage is the most popular type of mortgage loan in the country. Even though it has a higher interest rate than the 15-year fixed-rate mortgage, it offers a more affordable monthly payment option.
15-year fixed-rate mortgages
The interest rate for a 15-year fixed-rate mortgage is now 6.03%, which is 37 basis points lower than last week. A 15-year fixed mortgage has a shorter repayment period compared to a 30-year fixed mortgage. Although this means higher monthly payments, it also results in paying less total interest over the loan's lifespan.
30-year jumbo mortgages
The interest rate for a 30-year fixed jumbo loan is now 6.63%, which is 10 basis points lower than last week. Typically, jumbo loans have higher interest rates because they involve larger loan amounts. However, in the current economic situation, jumbo loan rates are only 1 basis point higher than the rates for 30-year fixed loans.
5/1 adjustable-rate mortgages
The interest rate for a 5/1 adjustable-rate mortgage (ARM) dropped by 7 basis points to 6.70%. Generally, adjustable-rate mortgages have lower interest rates than fixed-rate mortgages. However, the current ARM rate is 8 basis points higher than that of a 30-year fixed-rate mortgage. It's important to remember that the interest rate for adjustable-rate mortgages can change based on the loan terms and market conditions, as they are subject to fluctuations.
Questions? Live chat with one of our loan consultants for personalized advice. Use our free mortgage and amortization calculators to calculate your monthly payment, including insurance, taxes, and interest.
Get My Free Rate Quote