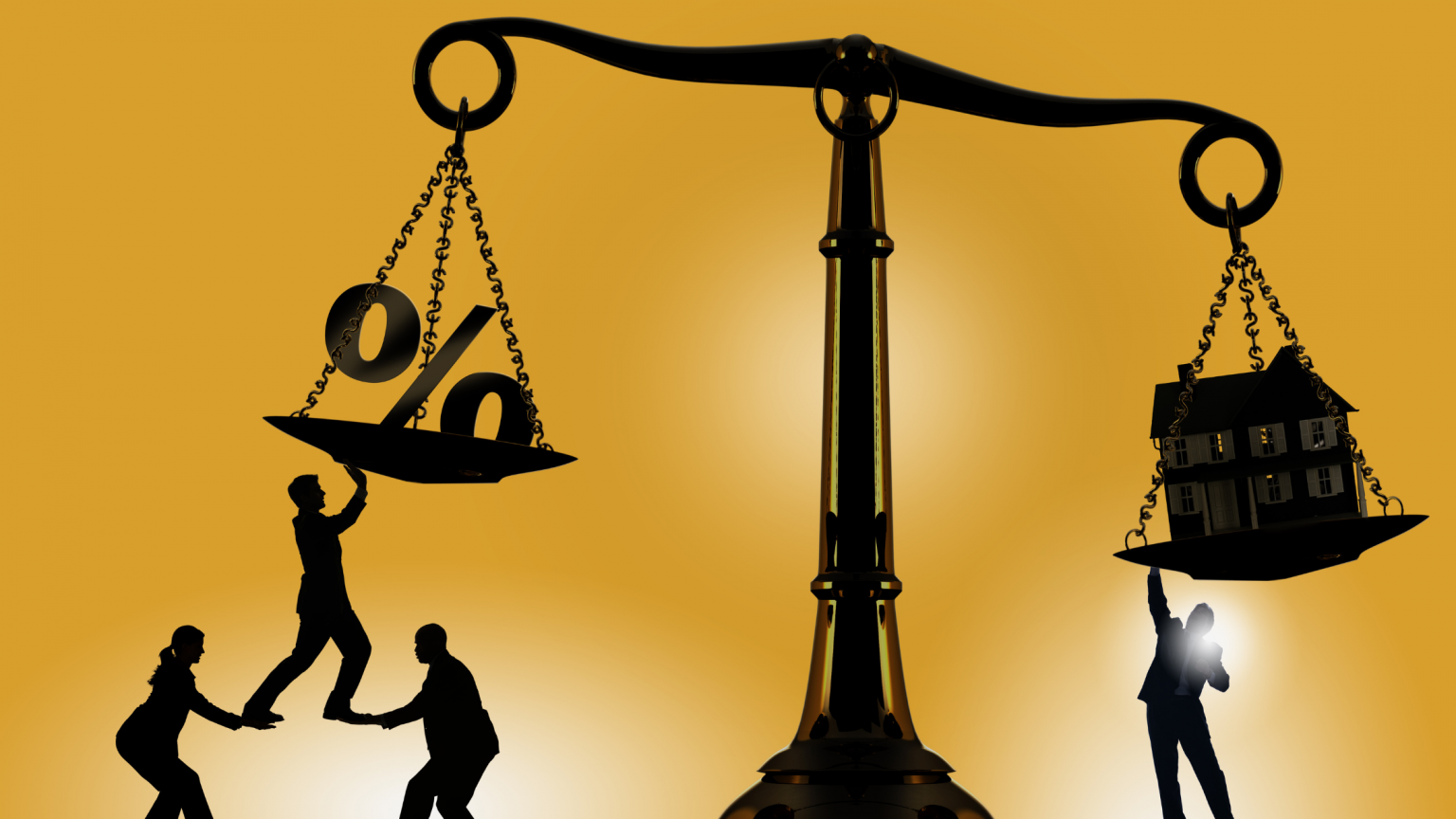 The much-anticipated Federal Reserve meeting took place on Wednesday, and it didn't bring good news. The Fed decided to take a breather in its ongoing battle against inflation by keeping its benchmark interest rate unchanged. 
This marks the second time this year that the Fed opted to maintain its key interest rate, responding to signs of cooling inflation following a 40-year high. So that's a good thing, right? 
Well, kind of. While the Fed's outlook for 2023 remained consistent, with an anticipated 0.25% rate increase at the November meeting, there was a notable shift in tone that caught the market's attention.
The central bank reiterated its commitment to a "higher for longer" approach and added that interest rates are likely to remain elevated for an extended period. 
In response, the 10-year Treasury yield surged to levels not seen in nearly two decades, triggering a ripple effect that pushed mortgage rates to their highest point since the year 2000.
Today's mortgage rates: SEPTEMBER 15, 2023
Despite the Fed's decision to halt interest rate hikes, mortgage rates have risen across all terms. Here are the average rates for today.
| | | | |
| --- | --- | --- | --- |
| Product | Rate | Last Week | Change |
| 30-year fixed | 7.47% | 7.24% | ⇧ + 0.23 |
| 15-year fixed | 6.75% | 6.59% | ⇧ + 0.16 |
| 30-year jumbo | 7.40% | 7.33% | ⇧ + 0.07 |
| 5/1 ARM | 7.15% | 7.04% | ⇧ + 0.11 |
| 30-year FHA | 6.90% | 6.73% | ⇧ + 0.17 |
| 30-year VA | 6.92% | 6.75% | ⇧ + 0.17 |
DISCLAIMER: ALL LOANS ARE SUBJECT TO CREDIT APPROVAL. INTEREST RATES ARE SUBJECT TO CHANGE DAILY AND WITHOUT NOTICE. CURRENT INTEREST RATES SHOWN ARE INDICATIVE OF MARKET CONDITIONS AND INDIVIDUAL QUALIFICATIONS AND WILL VARY UPON YOUR LOCK-IN PERIOD, LOAN TYPE, CREDIT SCORE, LOAN TO VALUE, PURPOSE, AND LENDING SOURCE.
30-year fixed-rate mortgages
The 30-year fixed-rate mortgage currently sits at an interest rate of 7.47%, reflecting a 23 basis point surge from last week. A substantial number of buyers choose the 30-year mortgage due to its more affordable monthly payments, despite its higher interest rate compared to the 15-year mortgage.
15-year fixed-rate mortgages
The interest rate on a 15-year fixed-rate mortgage has gone up by 16 basis points to 6.75% today. Choosing a 15-year mortgage allows borrowers to pay off their loan faster compared to a 30-year option. While this means higher monthly payments, it also means paying less total interest over the life of the loan.
30-year jumbo mortgages
The interest rate for a 30-year jumbo loan has risen by 7 basis points, reaching 7.40%. Jumbo loans typically carry higher interest rates because they're used for larger loan amounts, however, today's rate is actually 7 basis points lower than the average 30-year fixed rate.
5/1 adjustable-rate mortgages
The interest rate for a 5/1 adjustable-rate mortgage (ARM) stands at 7.15%. In general, adjustable-rate mortgages (ARMs) tend to offer lower interest rates than fixed-rate mortgages. Currently, this difference amounts to 32 basis points when compared to a 30-year fixed-rate mortgage.
Use our free mortgage and amortization calculators to calculate your monthly payment, including insurance, taxes, and interest.
Get My Free Rate Quote