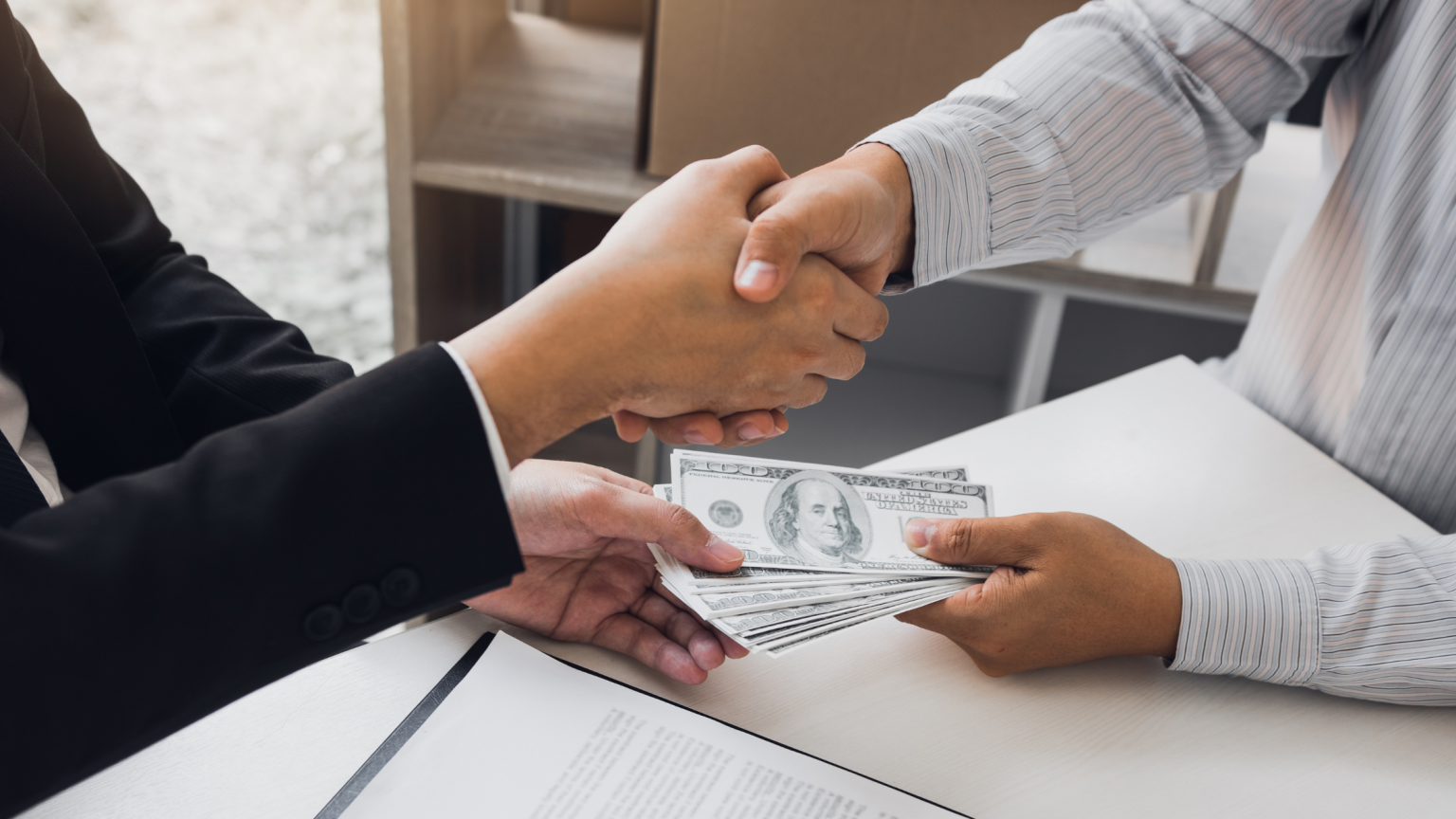 Our Price Match Pledge: Receive $500 if we can't meet or beat a competitor's offer!
At Loan Pronto, we are committed to providing our customers with the best loan terms available. That's why we're thrilled to introduce our new Price Match Pledge. We're confident that our rates and terms are highly competitive, but if you discover a better offer elsewhere, we're here to support you every step of the way.
Here's how it works:
Send us your competing loan estimate: If you receive a better offer from another lender, send us the competing loan estimate within 24 hours of the date on the estimate.
We'll match or beat the offer: Loan Pronto will match or beat the offer in the form of a lower rate, lower fees, or a combination of both.
If we can't match or beat the offer: If we are unable to match or beat the offer, you'll receive the $500 promotion as our way of thanking you for considering Loan Pronto.
What is the Price Match Pledge?
If you receive a loan estimate from another mortgage lender that appears to be more attractive, simply reach out to us within 24 hours of the date on that estimate. All you need to do is provide us with a copy of the competing loan estimate, and we'll take care of the rest. Our team of experts will diligently review the details to ensure a fair comparison.
Now, here comes the exciting part. If we are unable to match or beat the locked estimate from our competitor, we won't just let you walk away disappointed. Instead, we'll put $500 right into your pocket as a token of our appreciation for considering us and for giving us the opportunity to serve you.
Our Price Match Pledge is a testament to our unwavering commitment to your satisfaction. We firmly believe that you deserve not only the most competitive rates but also the peace of mind that comes with knowing you've made the best financial decision. We understand that comparing loan options can be time-consuming and overwhelming, which is why we want to make the process as seamless and rewarding as possible.
With our price match guarantee, you can explore the home loan market with confidence, knowing that we have your best interests at heart. We've designed this program to provide you with the ultimate reassurance and ensure that you won't miss out on better offers available in the market.
Don't miss out on this exclusive opportunity. Reach out to us with any questions you may have or to submit a competing loan estimate. Our friendly and knowledgeable team is eagerly awaiting the chance to assist you and demonstrate why Loan Pronto is the lender of choice for savvy borrowers like yourself.
PRICE MATCH PLEDGE: Borrower or real estate agent must provide a locked, official loan estimate on the subject property under contract issued within 24 hours and locked through the property closing date. Beating the current offer could come in the form of a lower rate, lower fees, or a combination of both. Estimates from better.com, a builder-related lender, or new construction homes are not applicable. If Loan Pronto is unable to match or beat the competing locked estimate, the borrower must provide Loan Pronto with the final closing disclosure with exact original locked terms in order to receive the $500.00 promotion. Other restrictions may apply.
Get My Free Rate Quote