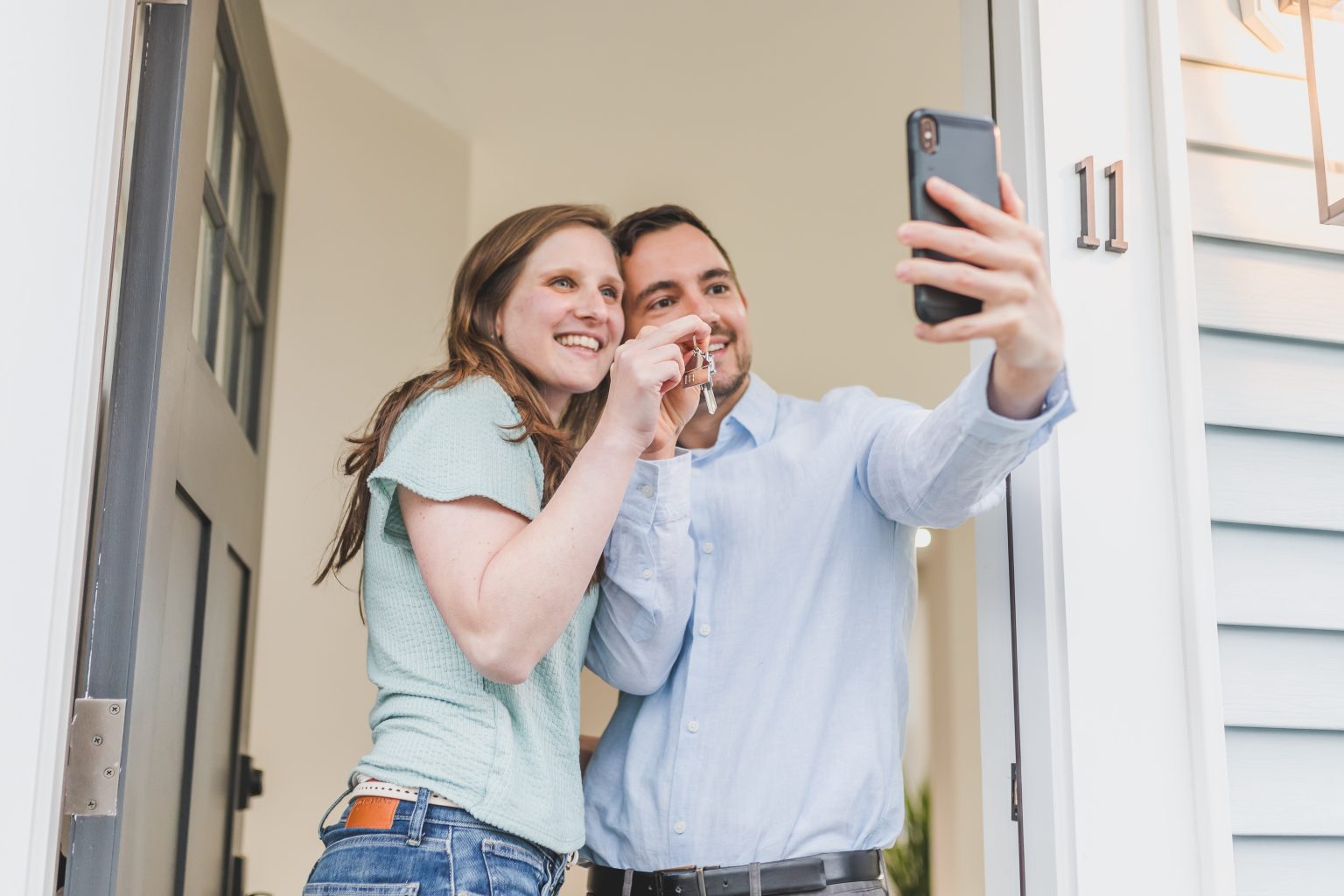 Today's market is characterized by record low mortgage rates but they won't last forever. An improving economy, inflation, and real estate demand could potentially drive mortgage rates up in 2021. For now, stalled economic growth due to the Delta variant, easy money policies by the Federal Reserve, and foreign investment in U.S. debt is keeping mortgage rates low.
It's unlikely that mortgage rates will go significantly lower. George Ratiu from the National Association of Realtors says that he expects rates to make a jump toward the end of 2021. Additionally, Freddie Mac has forecast that 30-year mortgage rates will surge to an average 3.4% late this year. The bottom line is that if it makes financial sense for you, the time to refinance is now.
There are several ways you can take advantage of today's low mortgage rates.
1. Lower your interest rate
Mortgage rates are still at historic lows. The general rule of thumb is that if mortgage rates are lower than your current rate by 1% or more, it's a good time to refinance. 
There are many immediate and long-term benefits of refinancing, including increasing your long-term net worth and increasing your short-term cash flow. Either way, you'll improve your financial security.
For example, if you have a $250,000 balance on your mortgage and you refinance to a new 30-year loan, lowering your interest rate from 3.87% to 3.26% will save you $86 per month or $1,032 per year. If you reduce the rate by 1%, from 3.87% to 2.87%, your monthly savings would be $138 per month or $1,656 per year. Locking in a lower interest rate can save you thousands each year. 
Calculate your potential savings now with Loan Pronto's mortgage calculator.
2. Eliminate PMI
Did you know that you can refinance to get rid of private mortgage insurance (PMI)? If you bought a home with less than 20% down, you were required to pay PMI. You can eliminate PMI once you've built up enough equity in your home.
You gain equity when your home increases in value or when you pay down your mortgage principal through your monthly mortgage payments. You can eliminate PMI once you've paid down your mortgage balance to 80% of the home's original appraised value. If you refinance to lower your interest rate and eliminate PMI, it's a double dose of savings!
3. Cash-out refinance for home improvements
When cash-out refinancing, your current mortgage is replaced with a larger loan and the difference goes back to you in cash. This would allow you to take advantage of today's market by receiving a new loan with better loan terms. Your new loan could have a shorter loan term, lower interest rate, and/or a lower monthly payment. 
You can do whatever you want with the cash, but most homeowners use it for home improvement projects or debt consolidation. We'll discuss debt consolidation next. 
Some home improvement projects, called capital improvements, may be eligible for tax deductions and benefits. A capital improvement is a change made to the property that either adds value, prolongs the property's life, and/or adapts the home to new uses. Common home improvements that qualify as capital improvements include installing a swimming pool, adding additional bedrooms, and building a fence to enclose the yard.
Long story short, you can pocket some cash, install a swimming pool in your backyard, qualify for tax deductions, and secure favorable loan terms. It's a win-win-win-win situation. 
Related: Cash-Out Refi 101
4. Cash-out refinance to consolidate high-interest debt
Debt consolidation is the act of using one loan to pay off multiple loans or credit cards to simplify your debt repayment. Multiple debts are combined into a single, larger debt or loan, with one interest rate and one monthly payment.

You can get a much lower interest rate on a mortgage loan than you can with credit cards, personal loans, and other high-interest credit options. If you cash-out refinance, you can pocket the cash from your home equity, pay off your debts, and get a significantly lower interest rate.
Related: Benefits of Cash-Out Refinancing
Let's get started
Use our free mortgage and amortization calculators to determine your monthly payment, including mortgage insurance, taxes, interest, and more.
To get started with the mortgage loan process, get a free rate quote or fill out our online loan application to get pre-approved!
Get My Free Rate Quote