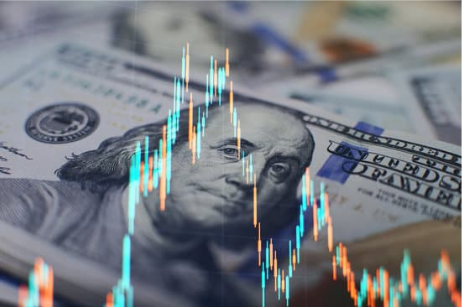 Mortgage rates began the week at a 23-year high of 7.57% but have since slightly decreased, showing signs of potential further decline. Geopolitical uncertainty from the Israel-Hamas conflict is expected to prevent a significant spike in mortgage rates.
The Federal Reserve has raised its benchmark rate 11 times since March 2022, but the odds of another rate hike in November are falling. Despite inflation being at 3.9%, double the Fed's 2% target, it represents the lowest annual increase in two years, signaling progress. Reports indicate a decline in 12-month inflation rates, but they remain above the Fed's target. The probability of the Federal Reserve implementing another rate hike in November seems to be decreasing, as indicated by the CME FedWatch Tool.
Despite the rise in mortgage rates last week, there was a slight increase in mortgage applications, primarily driven by a surge in applications for adjustable-rate mortgages (ARMs), according to the Mortgage Bankers Association (MBA). The CEO of MBA, Bob Broeksmit, noted that this uptick marked the first increase in mortgage applications in three weeks, attributed to a 15% rise in ARM applications. With mortgage rates surpassing 7%, some potential homebuyers are opting for ARMs to temporarily lower their monthly payments. ARMs constituted 9.2% of all mortgages last week, reaching the highest share since November 2022, a period when rates on 30-year fixed-rate loans also exceeded 7%.
Today's mortgage rates: october 13, 2023
Mortgage rates remain elevated, with fluctuations appearing to stabilize in comparison to the end of the previous week.  
| | | | |
| --- | --- | --- | --- |
| Product | Rate | Last Week | Change |
| 30-year fixed | 7.66% | 7.69% | ⇩ – 0.03 |
| 15-year fixed | 7.01% | 7.01% | +/- 0.00 |
| 30-year jumbo | 7.84% | 7.74% | ⇧ + 0.10 |
| 5/1 ARM | 7.12% | 7.06% | ⇧ + 0.06 |
| 30-year FHA | 7.12% | 7.12% | +/- 0.00 |
| 30-year VA | 7.14% | 7.14% | +/- 0.00 |
DISCLAIMER: ALL LOANS ARE SUBJECT TO CREDIT APPROVAL. INTEREST RATES ARE SUBJECT TO CHANGE DAILY AND WITHOUT NOTICE. CURRENT INTEREST RATES SHOWN ARE INDICATIVE OF MARKET CONDITIONS AND INDIVIDUAL QUALIFICATIONS AND WILL VARY UPON YOUR LOCK-IN PERIOD, LOAN TYPE, CREDIT SCORE, LOAN TO VALUE, PURPOSE, AND LENDING SOURCE.
30-year fixed-rate mortgages
As of today, the 30-year fixed-rate mortgage stands at 7.66%, experiencing a 3 basis point decrease from the previous week. Despite its higher interest rate relative to the 15-year mortgage, many buyers opt for the 30-year option due to its more affordable monthly payments.
15-year fixed-rate mortgages
The interest rate for a 15-year fixed-rate mortgage reaching 7.01%, resulting in a 0 basis points increase from last week. Choosing a 15-year mortgage allows borrowers to accelerate their loan repayment compared to a 30-year option. While this leads to higher monthly payments, it also means paying considerably less total interest over the life of the loan.
30-year jumbo mortgages
The interest rate for a 30-year jumbo loan has increased by 10 basis points, reaching 7.84%. Jumbo loans generally have higher interest rates as they are designed for larger loan amounts. However, the current rate is in line with the average for a 30-year fixed-rate mortgage.
5/1 adjustable-rate mortgages
The current interest rate for a 5/1 adjustable-rate mortgage (ARM) is 7.12%, reflecting a 6 basis point uptick from the previous week. Generally, adjustable-rate mortgages offer lower interest rates than fixed-rate mortgages, and currently, this gap stands at 52 basis points compared to a 30-year fixed-rate mortgage.
Use our free mortgage and amortization calculators to calculate your monthly payment, including insurance, taxes, and interest.
Get My Free Rate Quote