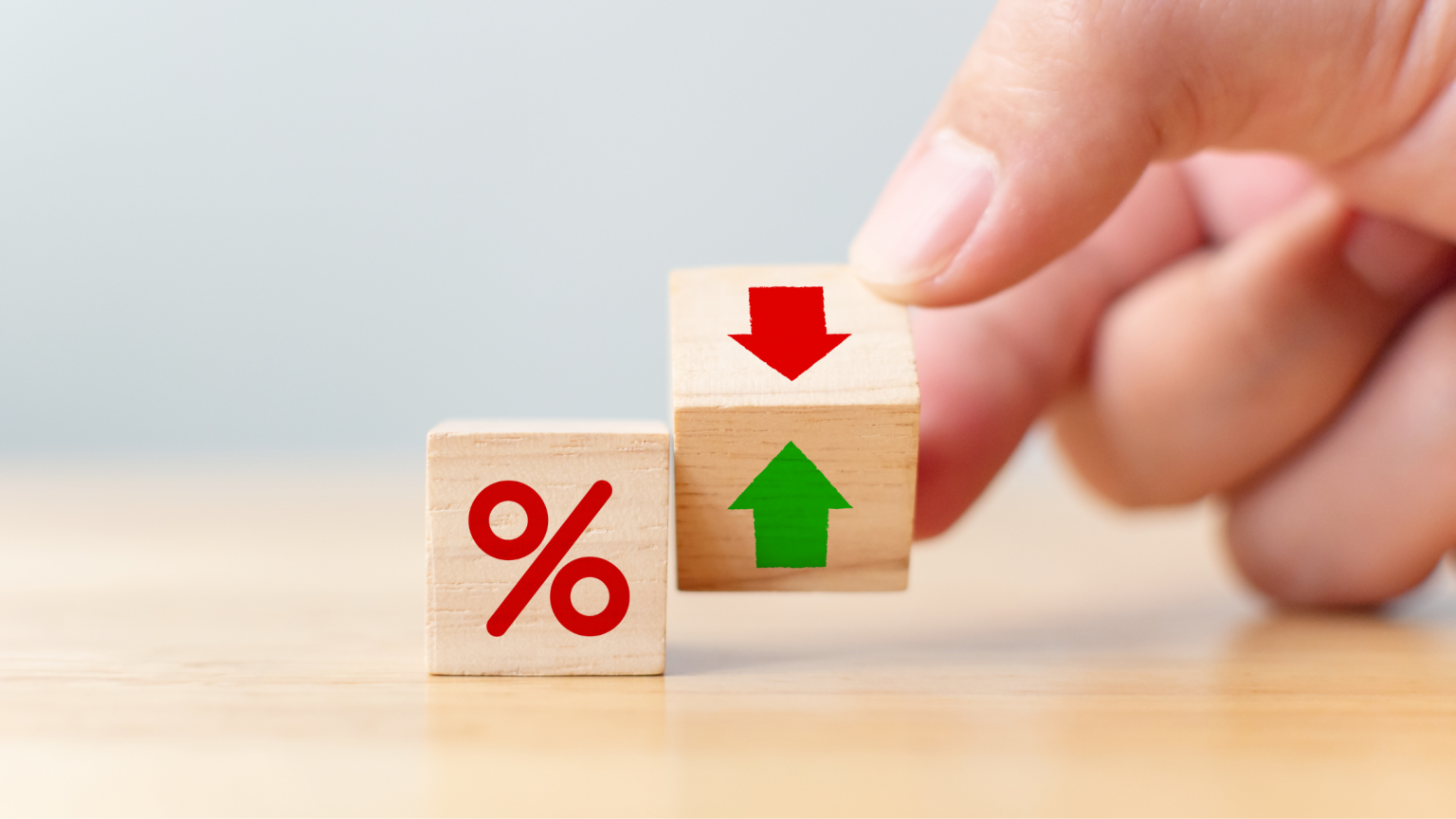 Guess what? In just a matter of days, mortgage rates went from the highest they've been in 21 years to the lowest in the past 3 weeks.
But the big question is: Will rates remain like this? Well, we're not entirely sure. It all depends on economic indicators such as employment reports, inflation numbers, and overall economic performance.
Historically, when the economy hasn't been doing so well, mortgage rates tend to drop. On the flip side, when the economy is stronger, rates tend to rise. Certain reports matter more than others, and we're eagerly anticipating the release of the major jobs report this Friday.
And here's some more good news: Despite interest rates hovering at decade-level highs, mortgage applications increased for the first time in five weeks, according to the latest data from the Mortgage Bankers Association (MBA).
The MBA's Market Composite Index went up by 2.3% from the week before, which is when the 30-year fixed-rate mortgage was the highest in over two decades. But still, both refinance and purchase application volumes bounced back, showing increases of 3% and 2%, respectively.
today's mortgage rates: August 31, 2023
This week, there's good news as mortgage rates have decreased across all terms. Here are today's average rates:
30 Yr. Fixed: 6.81%
15 Yr. Fixed: 6.19%
30 Yr. Jumbo: 6.99%
5/1 ARM: 6.74%
30 Yr. FHA: 6.42%
30 Yr. VA: 6.40%
DISCLAIMER: ALL LOANS ARE SUBJECT TO CREDIT APPROVAL. INTEREST RATES ARE SUBJECT TO CHANGE DAILY AND WITHOUT NOTICE. CURRENT INTEREST RATES SHOWN ARE INDICATIVE OF MARKET CONDITIONS AND INDIVIDUAL QUALIFICATIONS AND WILL VARY UPON YOUR LOCK-IN PERIOD, LOAN TYPE, CREDIT SCORE, LOAN TO VALUE, PURPOSE, AND LENDING SOURCE.
30-year fixed-rate mortgages
The interest rate for a 30-year fixed-rate mortgage went down by 30 basis points to 6.81%. The 30-year mortgage is the most popular loan term across the country. Despite having a higher interest rate compared to the 15-year mortgage, it offers the advantage of a more budget-friendly monthly payment.
15-year fixed-rate mortgages
The interest rate for a 15-year fixed-rate mortgage fell by 31 basis points to 6.19%. Opting for a 15-year mortgage allows borrowers to repay the loan more quickly compared to a 30-year mortgage. This results in larger monthly payments, but it also means paying less interest overall throughout the loan's lifetime.
30-year jumbo mortgages
The interest rate for a 30-year jumbo loan has gone down to 6.99%, a decrease of 11 basis points since last week. Jumbo loans usually carry higher interest rates because they're meant for larger loan amounts. This is evident as they are 18 basis points higher than today's rates for 30-year fixed loans.
5/1 adjustable-rate mortgages
The interest rate for a 5/1 adjustable-rate mortgage (ARM) dropped by 19 basis points and is now at 6.74%. Usually, adjustable-rate mortgages have lower interest rates than fixed-rate mortgages, but currently, the difference is only 7 basis points compared to a 30-year fixed-rate mortgage. Keep in mind that the ARM rate can change based on the loan terms and market conditions, so it might go up or down in the future.
Use our free mortgage and amortization calculators to calculate your monthly payment, including insurance, taxes, and interest.
Get My Free Rate Quote