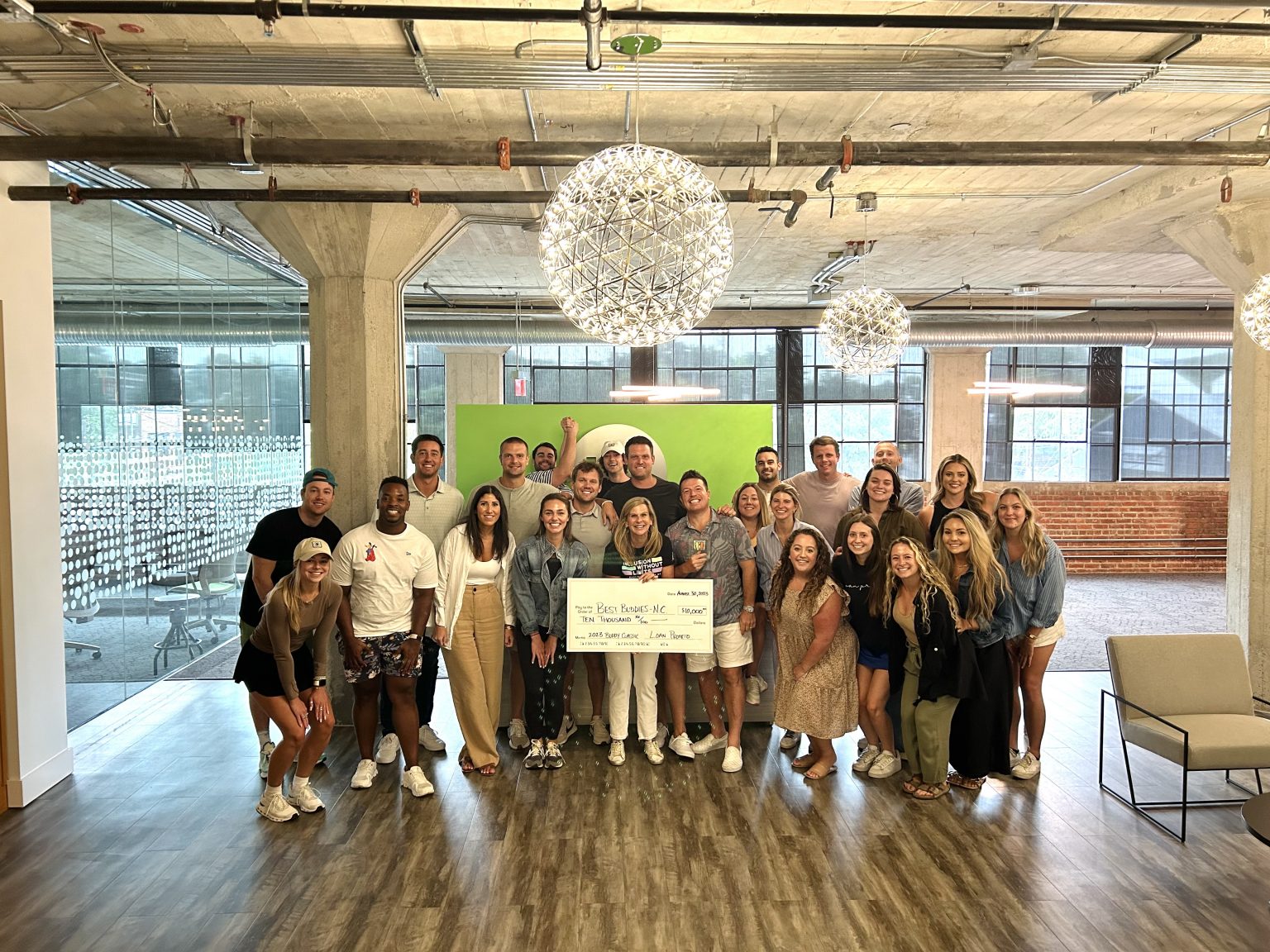 On Saturday, August 12th, Loan Pronto hosted the 4th Annual Buddy Classic, a charity golf tournament benefiting Best Buddies in North Carolina. The event had 124 golfers and received generous support from 10 hole sponsors. Thanks to everyone's hard work, Loan Pronto successfully raised $10,000 to support the nonprofit organization.
In addition to hosting the Buddy Classic, Loan Pronto also participated in this year's Best Buddies Friendship Walk. Our employees set up a booth and walked to support the cause while distributing Loan Pronto goodies and snacks to attendees. The event took place on April 29th at Symphony Park and raised an impressive $80,619 for Best Buddies in North Carolina, helping them to sustain and expand their local programs.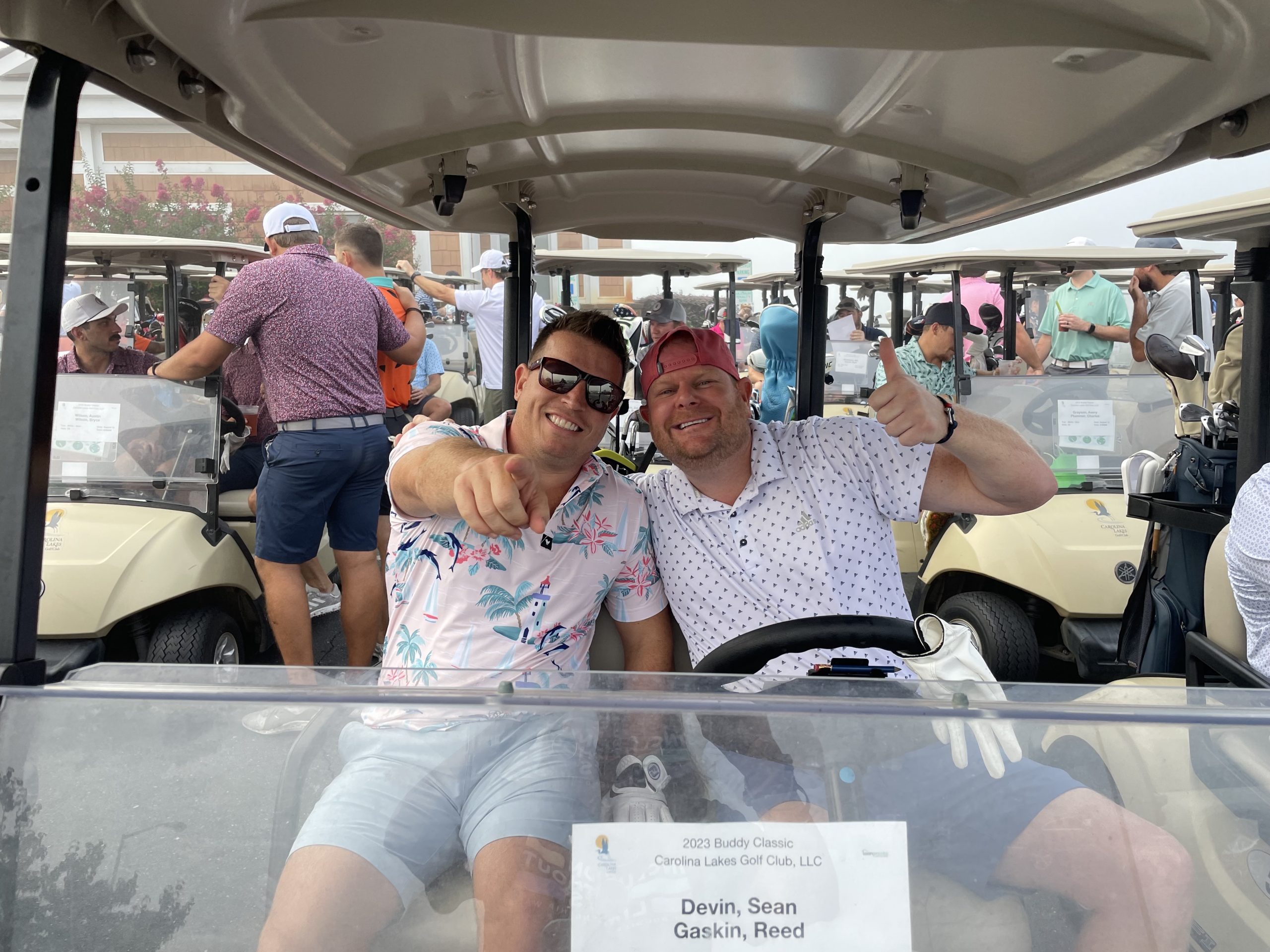 Loan Pronto Founder and President, Roger Moore (left), and his teammate, Sean Devin (right), getting ready for the 4th Annual Buddy Classic.
At Loan Pronto, giving back to the community is a fundamental part of our mission, thanks to our President and Founder, Roger Moore. Since Loan Pronto's inception in Charlotte, NC, the company has been deeply committed to supporting local organizations in North Carolina. This commitment has led us to host the Buddy Classic, a charity golf tournament, for four consecutive years. We sincerely thank everyone for their support in our partnership with Best Buddies in North Carolina.
about best buddies
Best Buddies International, a registered 501(c)(3) nonprofit, stands as the world's largest organization committed to ending the social, physical, and economic isolation endured by the 200 million individuals with intellectual and developmental disabilities (IDD). The IDD community served by Best Buddies includes, but is not limited to, those with Down syndrome, autism, Fragile X, Williams syndrome, cerebral palsy, traumatic brain injury, and other undiagnosed disabilities.
This nonprofit's programs empower the special talents and capabilities of people with IDD, enabling them to forge meaningful friendships with peers, attain successful employment opportunities, live independently, enhance their public speaking, self-advocacy, and communication skills, and experience genuine societal recognition.
In alignment with the core pillars of its mission, Best Buddies in North Carolina provides one-to-one friendship programs, integrated employment initiatives, and leadership development opportunities for individuals with and without IDD residing in North Carolina. With 48 active chapters throughout the state, Best Buddies in North Carolina has made a profound impact on the lives of 16,480 individuals.
Get My Free Rate Quote