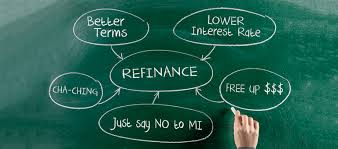 One of the benefits of owning a home is building equity. This equity can be used to pay for a major kitchen remodel, eliminate high-interest credit card debt or help pay for college tuition. 
What Is Equity?
Equity is the difference between what you owe on your mortgage versus what your home is currently worth. If you currently owe $100,000 and your home is currently worth $270,000, then you have $170,000 in equity. Your equity increases as you pay down your mortgage or if the value of your home increases. There is a possibility your equity could fall if the value of your home drops faster than the rate you are paying down your mortgage balance.
How Do I Build Equity?
Make a large down payment-
The larger your down payment is on your home when you purchase, the more equity you immediately have.
Paying off your mortgage-
A portion of each mortgage payment goes toward paying down the balance of the home loan. The longer you have your mortgage, the more money will go towards reducing your principal balance. Just make sure you understand everything there is to know about your mortgage as each type of mortgage is different and the payments could go towards different areas.
Pay more than the minimum-
You can always pay more than you are required payment each month. Even paying an extra $100/month can help you chip away at the balance at a faster rate. You can also chose to make an extra payment each year as this will boost your equity. 
How To Use Your Equity
Equity is one of the greatest financial benefits of owning a home. You can use your equity to help purchase a larger home. You can also use the equity to make home improvements or help consolidate debts. If you have at least 50% equity in your home, you are considered equity rich! 
Cash Out Refinancing
A lot of people are looking to refinance their home with a cash out option. You receive this extra money and can use it however you want. If you have a principal balance of $180,000 on your mortgage, you refinance your home for $220,000, you have $40,000 in cash to help with the home improvement projects or help out with credit card debt. The amount of cash out you can take out depends on the equity in your home.
It is important to talk to your mortgage professional about your different options because cash out refinancing is not for everyone!
Your Mortgage
To calculate your monthly payment, click here for our simple mortgage calculators. 
To get started with the mortgage loan process, get a free rate quote, or fill out our online loan application to get pre-approved!
Get My Free Rate Quote