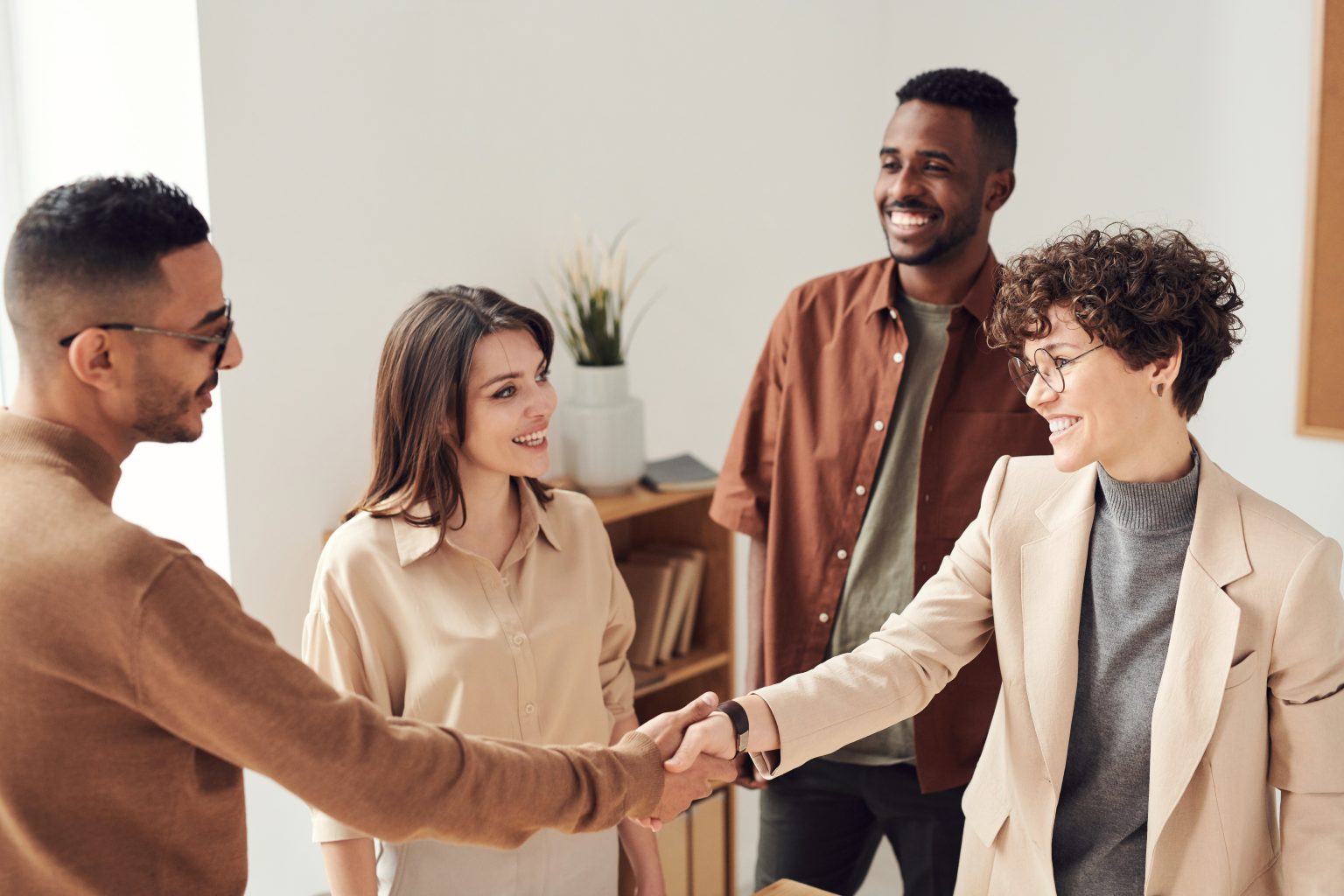 Let's clear up some of the most common mortgage myths that you should be aware of when purchasing a home.
1. Myth: Closing costs include the down payment.
No, your closing costs do not include the down payment. Don't be surprised when you need additional cash to cover the closing costs after putting money down.
Closing costs are processing fees, typically running between 2% and 5% of the loan amount. These expenses cover the services required to process the loan. Closing costs may include loan application fees, attorney fees, title fees, appraisal fees, title insurance, credit report charges, and more.
The down payment is the amount of money paid upfront to purchase a home. Borrowers put a percentage of the home's value down and borrow the rest through a mortgage loan. As you're gathering funds for closing, make sure to budget for both closing costs and the down payment!
2. Myth: It's impossible to get mortgage loans with student debt or credit card debt.
Most people have some kind of debt, whether it's student loans, credit card debt, or medical expenses. You don't have to be 100% debt-free to qualify for a loan. However, lenders will look at your debt-to-income ratio to measure your ability to manage monthly payments and repay the money that is borrowed.
Your debt-to-income (DTI) ratio compares how much you owe each month to how much you earn. DTI is calculated by dividing total monthly debt payments by gross monthly income before taxes and expressed as a percentage.
The higher your DTI ratio, the riskier you are as a mortgage candidate. Generally, as long as your DTI ratio is less than 50%, you'll be able to qualify for a mortgage loan – even with debt.
Related: Debt-to-Income (DTI) Ratio
3. Myth: Getting pre-approved guarantees you will get a home loan.
Mortgage pre-approval is a preliminary evaluation of your financial history to determine how much money you can borrow to purchase a home. Lenders look at your credit history, credit score, DTI ratio, employment history, assets and liabilities, and income. 

Getting pre-approved moves you one step closer to homeownership by making you a more attractive buyer, demonstrating your creditworthiness, and saving you time so that you can close fast. So, what's the problem? 
You can still be denied a mortgage loan after being pre-approved. Some reasons for being denied may include change of employment, additional debts, loan requirements or lender guideline changes, appraisal issues, and credit score changes. During the mortgage loan process, please avoid changing jobs, applying for new credit, canceling credit cards, and making any large purchases.
4. Myth: You need 20% down to purchase a home.
It's a common misconception that you need 20% down to purchase a home. With today's mortgage loan options, you can put as little as zero dollars down to purchase a home!
No-down-payment mortgage options provide an opportunity for homebuyers to purchase a home with no money at closing. For example, USDA loans make homeownership possible for low- and moderate-income families in rural areas, and VA loan programs provide unbeatable benefits for active service members, veterans, and surviving spouses.
Not eligible for USDA or VA loans? There are many low down payment loan programs available, such as FHA loans (3.5%) and conventional loans (3%), among others. You don't need 20% down to buy a home anymore!
Related: USDA Loans, VA Loans, FHA Loans

5. Myth: You need perfect credit to qualify for a mortgage.
While credit plays a huge role in your ability to get a loan, this doesn't mean that you need perfect credit to qualify. If you have a low credit score, there are still mortgage options for you.
Home loan options for buyers with bad credit include FHA loans, conventional loans, VA loans, and USDA loans. For example, you can qualify for an FHA loan with a credit score as low as 500 and 10% down.
If these mortgage loan options don't work for you, work on improving your credit score first. Three factors – payment history, credit utilization, and credit history length – have the largest impact on your credit score. A higher credit score can unlock savings and benefits, including access to more favorable loans.
Related: 5 Steps to Improve Your Credit Score
6. Myth: FHA home loans are for low-income borrowers with poor credit.
An FHA loan is a mortgage that is insured by the Federal Housing Administration (FHA). FHA home loans were designed for low-to-moderate-income borrowers as they require a lower minimum down payment and lower credit scores than many conventional loans. 
While especially popular with low-income and low-credit homebuyers, FHA loans are an excellent choice for first-time homebuyers. With an FHA loan, you can purchase a home with as little as 3.5% down and a minimum credit score of 580. Due to its flexibility and low rates, all borrowers may want to take advantage of FHA home loans.
Related: FHA Loans
7. Myth: You should always go with the lender with the lowest rate.
All mortgage brokers and lenders are not created equal. Products, closing costs, additional fees, interest rates, and mortgage guidelines vary from one lender to another.
While finding a low interest rate is important, there are other factors to consider. Most importantly, watch out for hidden "junk" fees. Junk fees are unexpected charges that are tacked onto your mortgage. Some lenders may advertise low rates but have hidden junk fees that will surprise you at closing.
Be on the lookout for excessively high fees in the following areas:
Origination and other lender fees (application fees, underwriting fees, processing fees, administrative fees, etc.)
Discount points
Third-party fees (appraisal fees, title fees, insurance fees, etc.)
Taxes and government fees
Prepaid expenses and deposits (initial interest payment, homeowners insurance premium, property tax payment, etc.)
Besides finding the lowest rate, it's important to work with a lender that is trustworthy, reliable, and transparent. Find a mortgage broker or lender that will put your needs first and can educate you throughout the mortgage loan process.
8. Myth: The mortgage process is difficult and stressful.
No, the mortgage process is not difficult or stressful…if you work with the right mortgage broker or lender. At Loan Pronto, we believe that simpler is always better. We respect your time and money, which is why our process is built around your needs, not the lenders.
Don't believe it? Check out what some of our customers have to say about us!
Related: What is Loan Pronto?
Let's get started
Use our free mortgage and amortization calculators to determine your monthly payment, including mortgage insurance, taxes, interest, and more.
To get started with the mortgage loan process, get a free rate quote or fill out our online loan application to get pre-approved!
Get My Free Rate Quote