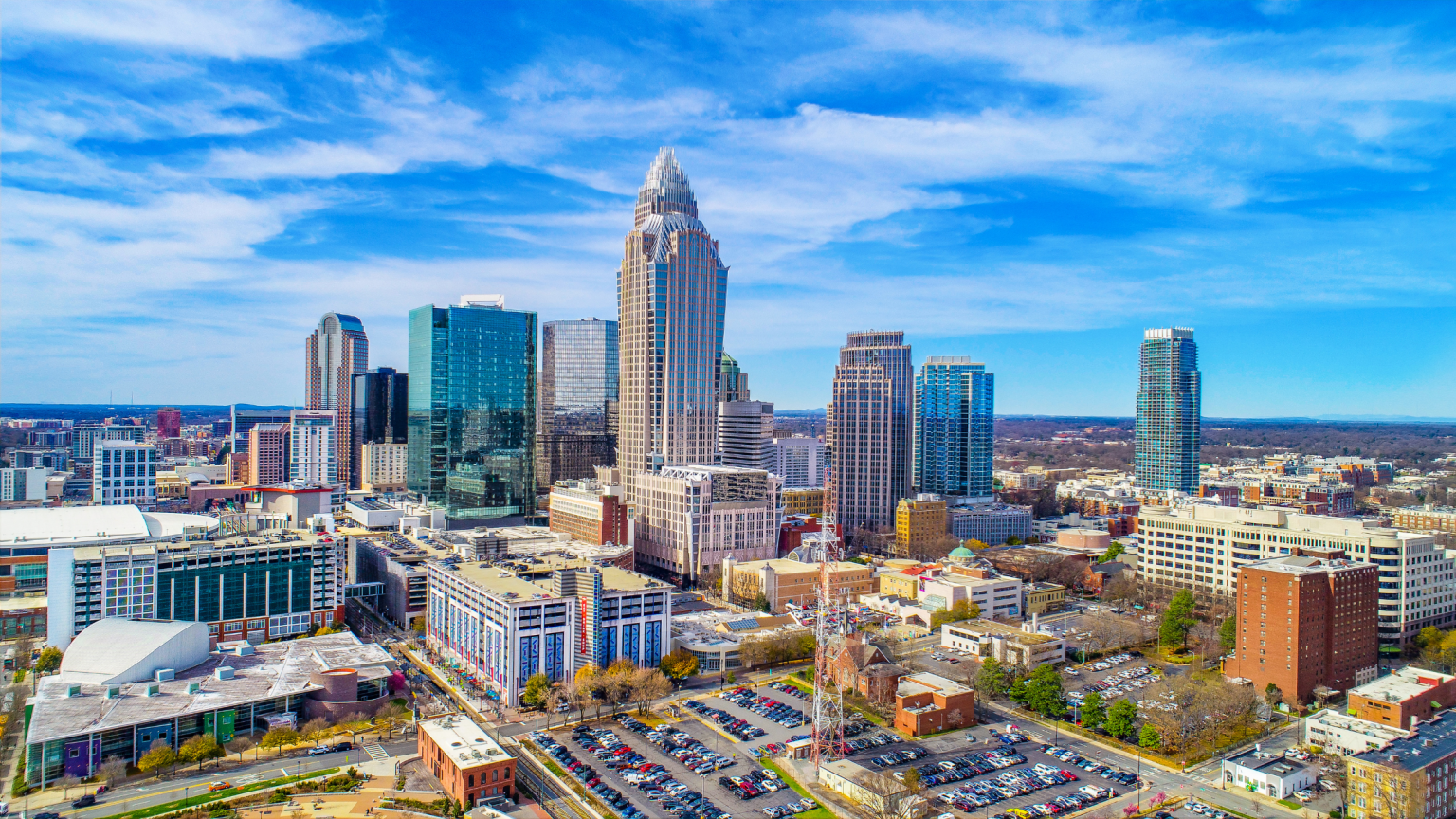 Choosing the ideal location to settle down and own a home is a significant decision. Charlotte, North Carolina, often referred to as the "Queen City," has been rapidly emerging as a sought-after destination for homeowners. Its blend of southern charm, vibrant culture, and thriving economy makes it an exceptional place to put down roots. Here are 11 compelling reasons why Charlotte, NC, stands out as the perfect place to own a home.
Booming Economy: Charlotte boasts a diverse and robust economy that includes finance, technology, healthcare, and manufacturing sectors. The presence of major corporations, including Bank of America and Wells Fargo, has led to a consistent job market, making it a prime location for career growth.
Quality Education: The city is home to several prestigious universities and colleges, such as the University of North Carolina at Charlotte and Queens University. Families can be confident in their children's education, with access to excellent public and private schools throughout the area.
Affordable Cost of Living: Compared to other major cities in the United States, Charlotte offers a reasonable cost of living. Housing costs, in particular, are relatively affordable, making homeownership an achievable goal for many individuals and families.
Diverse Neighborhoods: Charlotte is a mosaic of unique neighborhoods, each with its own character and charm. From the historic district of Dilworth to the trendy vibe of NoDa, prospective homeowners can find a neighborhood that aligns with their lifestyle and preferences.
Thriving Arts and Culture Scene: Art galleries, theaters, and music venues thrive in Charlotte, contributing to a vibrant cultural atmosphere. Residents can enjoy everything from Broadway shows to local art exhibitions, ensuring there's always something enriching to do.
Sports Enthusiast's Paradise: For sports fans, Charlotte hits a home run. With professional football, basketball, and racing, the city offers a variety of sports events to attend and support local teams like the Carolina Panthers and Charlotte Hornets.
Outdoor Recreational Opportunities: Nature lovers will find ample opportunities to explore the outdoors. Whether it's hiking in the nearby Appalachian Mountains, kayaking in the Catawba River, or enjoying a relaxing day at one of the city's many parks, outdoor enthusiasts will find their sanctuary here.
Culinary Delights: Charlotte's culinary scene has been booming, with a wide range of dining options that cater to all tastes and preferences. From food trucks to upscale restaurants, the city offers an array of delectable choices.
Southern Hospitality: Known for its warmth and friendliness, Charlotte radiates southern hospitality. The strong sense of community and welcoming atmosphere make it a place where neighbors feel like family.
Proximity to Nature: Charlotte is strategically located, providing easy access to both the mountains and the coast. Residents can take weekend trips to the scenic Blue Ridge Parkway or the beautiful beaches of the Atlantic Ocean.
Growing Innovation Hub: The city has seen a surge in technological innovation and entrepreneurship. This growth fosters a culture of innovation, making it an exciting place for individuals with creative and innovative ideas.
Owning a home in Charlotte, NC, offers a balanced blend of economic opportunities, cultural experiences, outdoor adventures, and a strong sense of community. With its dynamic environment and diverse offerings, Charlotte stands out as the perfect place for individuals and families to call home. Whether you're seeking a thriving career, top-notch education, or a welcoming community, Charlotte has something to offer everyone.
Get My Free Rate Quote